Facts About Kendrick Lamar's Net Worth - Real Estate, Cars and Jewelry
Published Mon Jun 24 2019 By DGM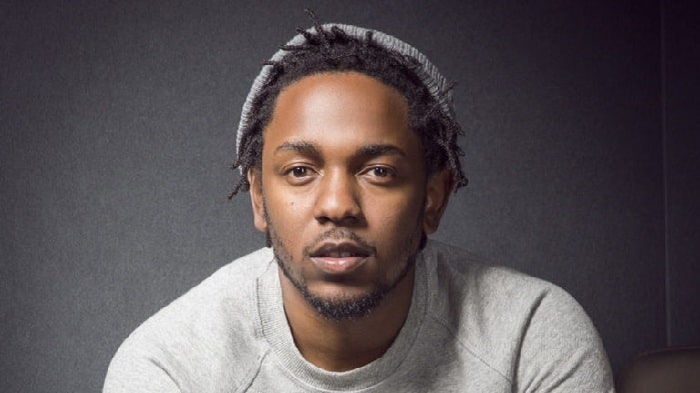 Kendrick Lamar Duckworth or only Kendrick Lamar is an American rapper who's net worth is estimated at $55 million which he has amassed from his professional career as a rapper.
Kendrick Lamar has made quite a name for himself in the music industry with all the successful and hit songs that he has given. There isn't single person who doesn't know this man and his songs.
Kendrick Earns A Huge Amount As A Rapper
Known as a successful rapper, Kendrick Lamar fills most of his bank account from his rapping career. He has many songs on his name which has surely helped his net worth to increase. Among his songs, the song 'Humble' is a biggest hit and crossed over 644 million views on YouTube. That should have surely influenced his $55 million wealth a lot.
His other top songs include 'Alright', 'All the Stars' and 'Bitch, Don't Kill My Vibe'. Duckworth reportedly earns over a million per tour and that's far way more than many rappers in the industry.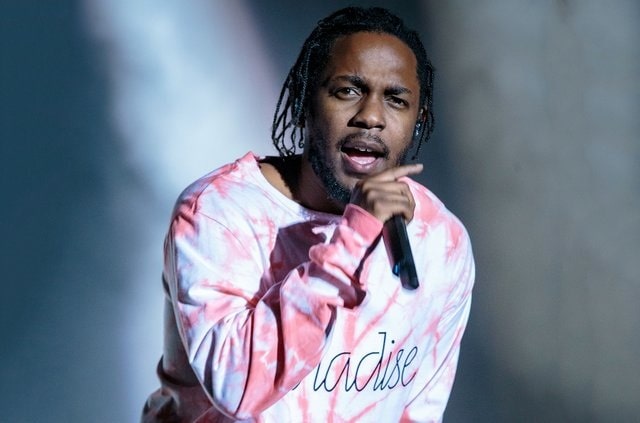 Huge Paychecks as a Songwriter
Besides being a hardcore rapper, Lamar is also a very talented songwriter and has written songs such as Don't Wanna Know by Maroon 5 which was one of the biggest hits of 2016. The success of the song accordingly helped Kendrick's fortune to rise a lot. And he signed a new publishing deal for his songwriting catalog which was worth 20 to 40 million USD.
Most Expensive Cars
Being such a big multi-millionaire rap artist, Kendrick Lamar owns different luxurious and expensive cars. He has cars of different brands and models in his collection which include Range Rover Sport (average $66,750), 1992 Cadillac Seville (around 50-80k USD), BMW i8 (starting from $150,000), Mercedes G Class (starting from $125,000) and 1964 Chevrolet Impala.
Well, it seems like that the exotic artist has spent most of his net worth on these lavish cars.
Real Estate - A Mansion to Die For
The Grammy Award winning rapper bought a luxurious mansion as an investment property in Calabasas last year. The large property is said to be 5,400 square feet which was purchased at $2.65 million by Lamar. It is said that he is only going to use the crib as an investment property which indicates towards the great income of him from the real state.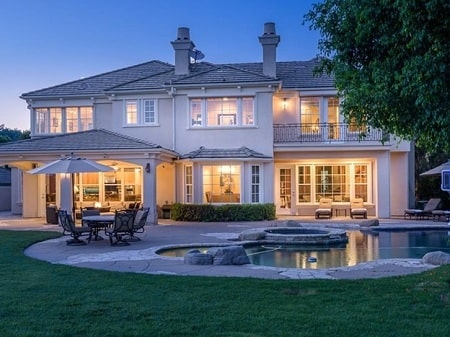 Not only that, the Black-American rapper also purchased a $524,000 house in Eastvale, California where he didn't even live. Well, we assume that the artist is fond of purchasing and investing his money on real estate but actually doesn't stay there. That isn't matter of concern for a rich personality like him.
Jewelries Collection
If you are a rich person and want to show to the world your property, then you may want to go with buying expensive jewelries. Similarly,the Compton-based superstar has a vast collection of expensive and truly satisfying jewelries. Kendrick is often spectated wearing gold chains and lockets worth thousands of dollars. He even wears diamond chains on his neck and rings on his fingers which are the symbol of wealth.
Huge Earnings From YouTube
As the "Emcee of the Year 2012" is a versatile rapper, he posts his songs and videos on YouTube where he has got over 7 million subscribers. According to Social Blade, Lamar earns a monthly income ranging from $6K - $96.1K and an annual income of $72.1K - $1.2M. The only income from the YouTube crosses a million, so, it wouldn't be shocking to hear his net worth above 50 million dollars.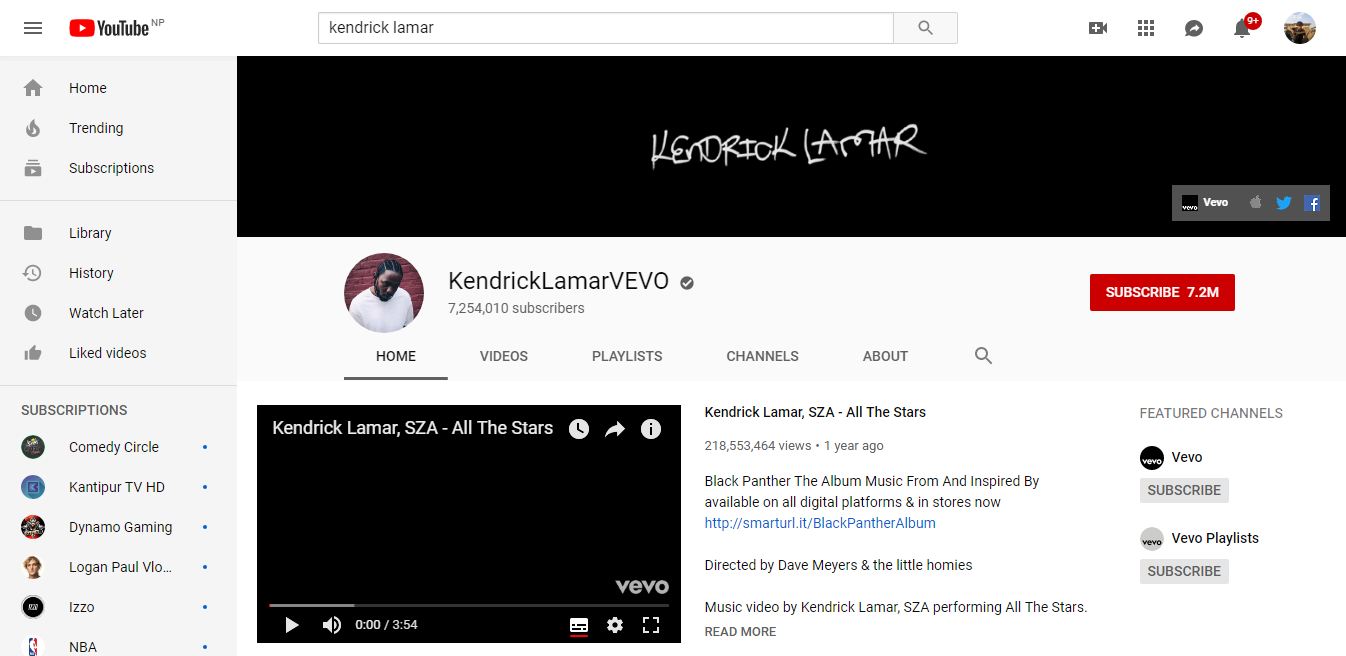 Online Merchandise Business Holds Kendrick's Net Worth's Back
Keeping the rapping and songwriting profession aside, Kendrick also owns a merchandise business of his own where he sells different clothing items to his customers such as T-shirts and Hoodies. If you are interested in buying, you can head to his website. From the merch business, the 'Humble' star generates a decent amount of money that contributes to his massive net worth.
Signing a Long-term deal with BMI
Signing a deal with BMI is a big thing in itself and signing a deal for a long-term, whoa that is amazing! Past April, Broadcast Music Inc. (BMI) announced that the performing rights organization will now represent the Kendrick's hit music catalog on a worldwide basis.
Duckworth joined the other superhit and top singers of the generation like Lady Gaga, Taylor Swift, Halsey, Khalid, Post Malone and Rihanna. As we know BMI is a very big production inc., the 32 years old (as of June 2019) artist is sure to earn millions from his contract with the company.
Brand Ambassador of Nike - Kendrick Lamar
The Pulitzer Prize winner, Kendrick Lamar has been the brand ambassador of Nike since August, 2017. He has been promoting all kinds of accessories made by the company especially shoes. An average brand ambassador in US makes $33, 648 and hence, we can expect the partner of Whitney Alford to make around 35-40k USD as the brand ambassador of the company.
Visit Glamour Path for more Celebrity Net Worth and their Information.
-->