Kayla Varner Facts You Might Not Know – Bryce Harper's Wife
Published Tue Jul 09 2019 By Akki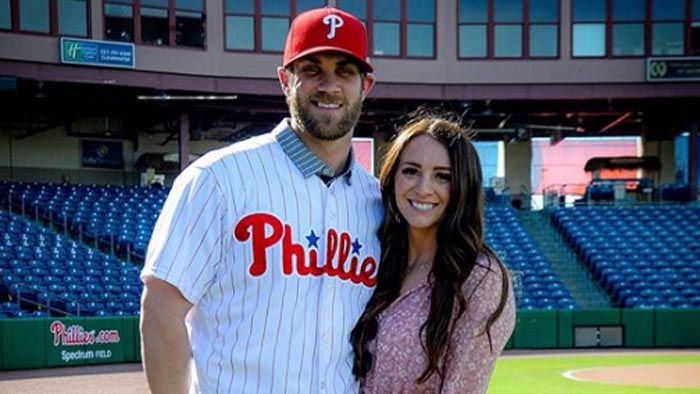 Kayla Varner is popular as the wife of the American baseball player Bryce Harper, she is also an athlete too.
Born in Nevada on November 4, 1992, to Christian parents, she has been involved in social activities and charity work with her husband. She is a daughter of Sean Varner, and Lizz Varner and a sister to McKay Varner and Markus Varner.
Here are 10 facts of Kayla Varner.
Net Worth of $300,000
Kayla Varner has a very successful career, where she earns a huge amount of income. She was the collegiate soccer player and won numbers of medal and prize from the school and college tournament. She has an impressive net worth of $300,000.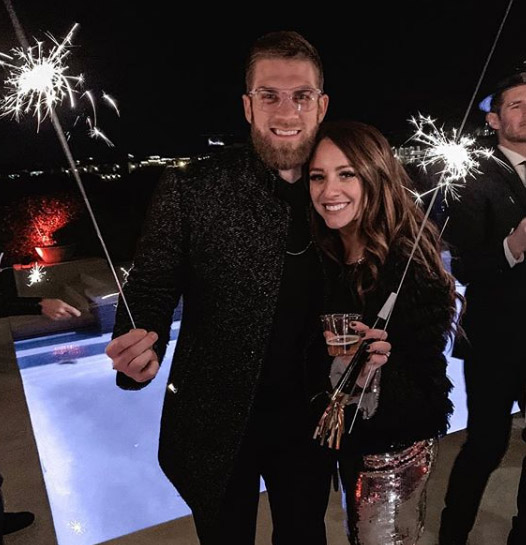 Bryce Harper, husband of Varner, has a massive net worth $25 million, which he accumulates from his professional career as an American Baseball player, where he plays Major League Baseball for the Philadelphia Phillies.
Big House in Nevada
Kayla Varner lives in a huge mansion located in Henderson, Nevada in the area of 7,395 square-foot with five bedrooms and six bathrooms.
The house is located right off a golf course and has a beautiful pool where the house cost $2.7 million in 2016 for her husband Bryce Harper.
Athlete
Kayla Varner is an athlete like her husband Bryce Harper, where she was soccer player for Green Valley High School, Brigham Young University, and Ohio State. Her team has own numbers of game, while she was there, where she played over 33 games for BYU.
Husband and Married Life
Kayla Varner is a married to Bryce Harper, he lovebird started to date from a very young age in 2012, where they met at high school. The couple got engaged in 2014 and tied a knot on 16th December 2018.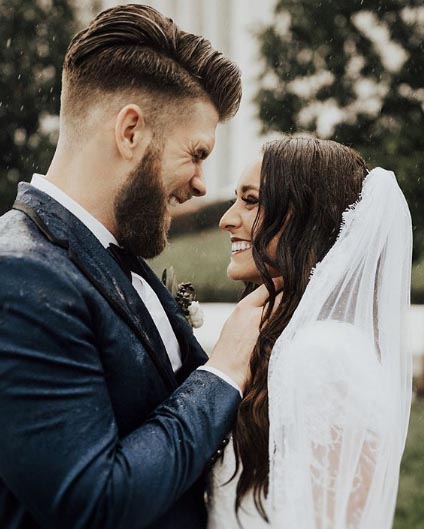 Pregnant with a Baby Boy
After the marriage, the love bird is expecting for a child, where Kayla is pregnant with a baby boy Harper with a due date of Aug 2019.
Mormon
Born in a Christian family, Varner is the member of Mormon Chruch along with her husband Harper. The duo even chose the San Diego Mormon Temple for their marriage ceremony, where she told The knot News, "she dreamed of being secure in the San Diego Temple and her husband agreed to her for the place".
Broke Up Before Weeding
After engaged in 2014, Varner and Harper supposed to get tied a knot in January 2015, but Kayla disappears all of sudden with some misunderstanding and the wedding got canceled. Later, they announced they got engaged again in July 2016 and married in Dec 2018.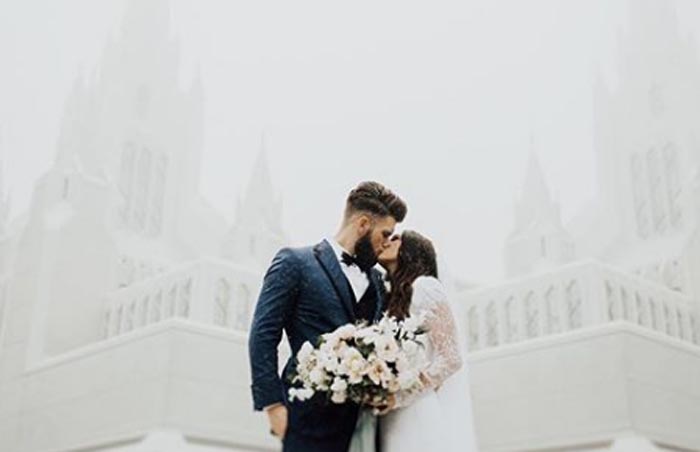 Foodie
If you are close enough to Kayla Varner lifestyle than you must know she is Foodie like her husband. The couple even had an Instagram account HarpEats for their food Blogs.
The lovebirds post the picture of a variety of food, where they love to have a taste of different types of food and enjoy to try the new ones.
Dog Lover
Varner owns a lovely Terrier breed dog 'Wrigley', which was gifted by her husband on her 22nd birthday. The dog is such a cute that she mostly spends time with him, where recently she post the picture of Wrigley to wish him national puppy day.
Social Sites
Kayla Varner is fully active on her social sites, where she mostly keep posting pictures of the couple spending quality of time together on her Instagram account @kayy.harpe. She has over 111k fan follower with 386 posts as of 2019.
Visit Glamour Path for more Celebrities Fun and Facts.
-->