Kathy Griffin's Net Worth: How She Built Her Comedy Empire?
Published Thu Sep 07 2023 By prazu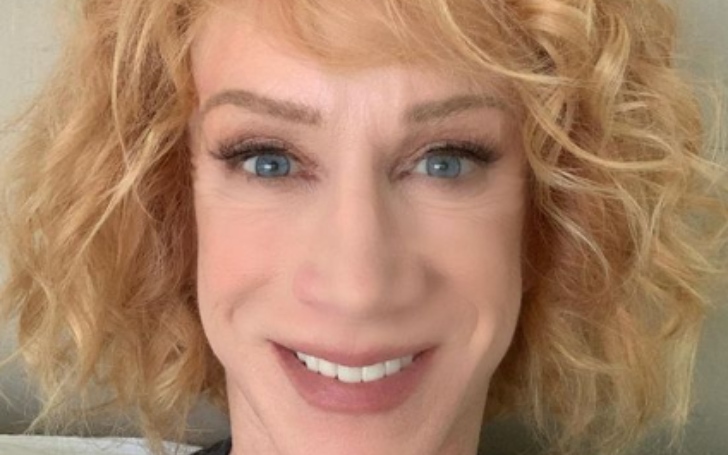 Kathy Griffin is a famous American comedian and actress. The 62-year-old comedian has been in TV comedy shows, released funny albums, and even won big awards like the Primetime Emmy Awards in 2007 and 2008 for her own show, "Kathy Griffin: My Life on the D-List."
What is Kathy Griffin's Net Worth?
Well, Kathy Griffin has a whopping $40 million net worth. She got her start on TV shows like "Seinfeld" and "Suddenly Susan." But her big claim to fame is her reality series "Kathy Griffin: My Life on the D-List," which won two Emmys.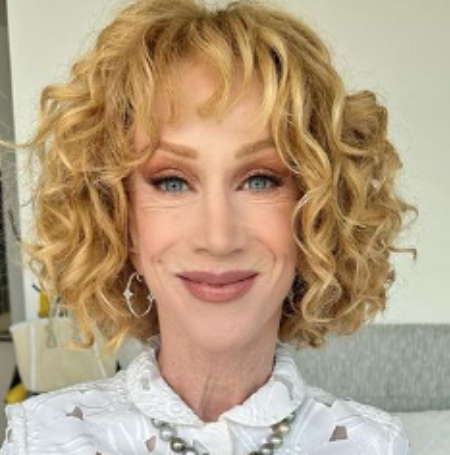 Over her long career of more than 30 years, Griffin thinks she's made over $75 million from her work. In 2018, she said her net worth was around $32 million, but it might change a bit depending on her property value.
Kathy Griffin Lavish Lifestyle
Back in November 2018, Kathy Griffin sold one of her houses in Hollywood Hills. It had five bedrooms and went for $4.49 million, which was a million dollars less than what they first asked for. But it was still a lot more than the $2.85 million she paid for it ten years ago.
From 2016 to 2020, Griffin lived in a huge house in Bel Air, which she bought for $10.85 million in 2016. Her neighbors were Kim Kardashian and Kanye West. In September 2020, she put this house up for sale for $16 million, and you can see it in a video tour.
Kathy ended up selling the house in December 2020 for $14 million, and the buyer was Lilly Ghalichi. Lilly became famous from a reality TV show called "Shahs of Sunset" and made a ton of money with "Lilly Lashes," an eyelash company that reportedly makes over $15 million a year.
Around the same time as selling her Bel Air home, Griffin spent $9 million on a brand-new modern mansion in Malibu, sitting on two acres.
Kathy Griffin Promising Career
Kathy Griffin is an American comedian and actress who's been making people laugh since the 1990s. She has done funny shows on TV, made comedy albums, and even won two big awards called Primetime Emmy Awards.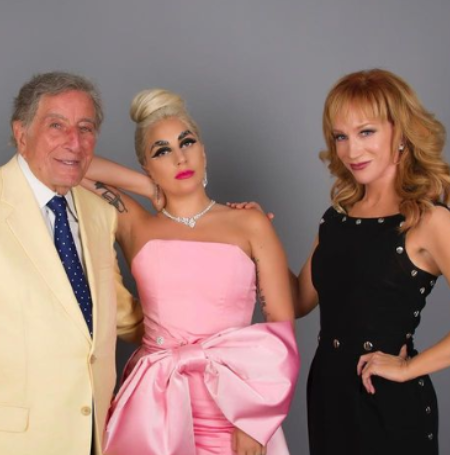 In 2005, Griffin started her own reality TV show called "Kathy Griffin: My Life on the D-List." It was a hit, and she won two Emmy Awards for it. Kathy also made six comedy albums, and her first one, "For Your Consideration," made her the first woman comedian to debut at the top of the comedy albums chart.
In 2009, Kathy wrote a book about her life called "Official Book Club Selection: A Memoir According to Kathy Griffin." But in 2017, Kathy got into a lot of trouble when she took a picture holding a fake head that looked like President Trump's. She lost jobs, couldn't fly on planes, and faced serious problems because of it.
Since then, Griffin has been trying to come back and make people laugh again. She even made a comedy special called "Kathy Griffin: A Hell of a Story" about her life after the trouble.
Some people say it's hard to make jokes about President Trump these days, but Kathy thinks it's her job to remind people they can still laugh about the president, even if it's not easy.
Kathy Griffin's Controversies
Kathy Griffin got into trouble because of her jokes that some people didn't like. She couldn't go on certain TV shows like "The Tonight Show with Jay Leno" and "The View" because her humor upset them.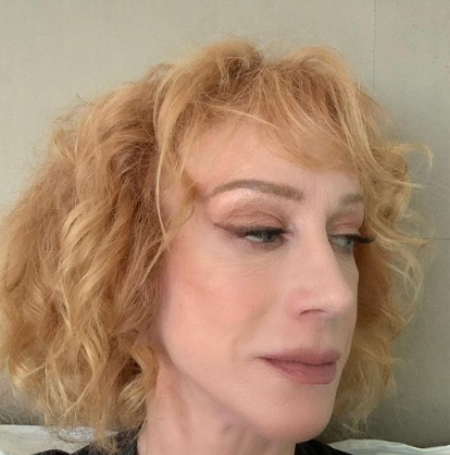 Once, when she won an award called Emmy for her TV show "My Life on the D List," Griffin gave a speech that caused problems, and she got fired from a show on Disney called "Hannah Montana." There was also a time when she said some bad words during a performance at New York's Apollo Theatre, and they didn't let her come back.
On May 30, 2017, Kathy did something that made a lot of people mad. She posted a video online where she was holding a fake head that looked like it belonged to President Donald Trump, and it was covered in fake blood.
Later, Griffin took it down and said sorry. Because of this, she lost her job as a spokesperson for a company called Squatty Potty. The government even looked into it for two months, and she couldn't fly on planes during that time. They put her on some special lists, and Kathy got stopped at every airport while she was doing her "Laugh Your Head Off" tour, which was a reference to that fake Trump head.
-->