Katey Sagal's All Tattoo and Their Meaning
Published Tue Aug 27 2019 By Akki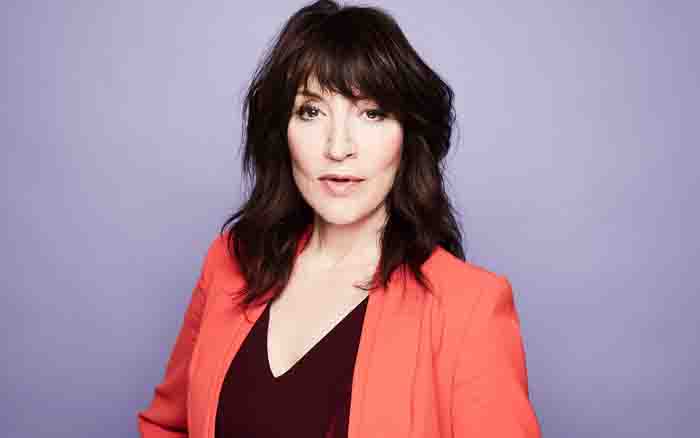 The American actress and songwriter-singer Katey Sagal aka Catherine Louise Sagal has remarkable three tattoos over her body. All inks on her body have a connection with her life and have a specific meaning.

All three tattoos of Sagal's body look so beautiful that most of her fans are having an eager to have like her once. Here are the three tattoos that she had on her body;
Tattoo on Her Right Hand
Katey Sagal has a beautiful rose flower inked over her half sleeves. The rose flower tattoo is one of the most popular patterns in the world, which has a very deep and complicated history. The flower has different meanings various from people to people and their beliefs.

In Rome, it's related to the goddess Diana, where she turned her lover into a rose. In Christian countries, the rose flower is believed to be part of the blood of Christ, wherein the east it signifies pure and sincere love.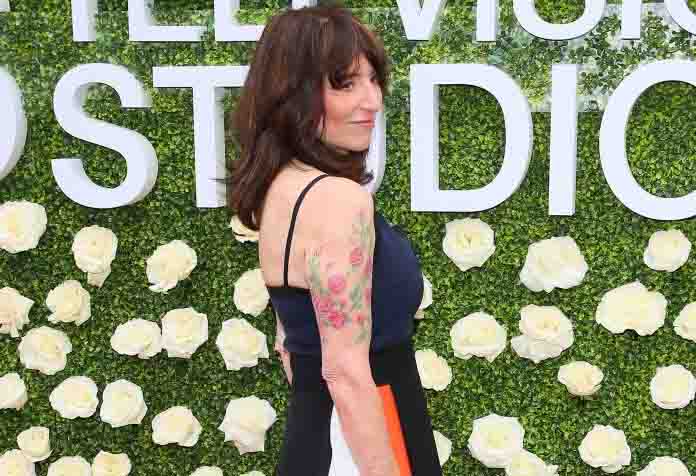 Katey Sagal taking a picture.
Image Source; Getty Images
In the above picture, we can see beautiful branches of roses on her upper arm in red and green colors. Each color on the tattoo shows the side of love; melancholy, joy, and happiness. The flower signifies promising, hopeful, and new beginnings, where the thorns represent defense, loss, and thoughtlessness.
Tattoo on Her Left hand
The American singer, Katey Sagal has another beautiful rose flower inked exactly the same as she had on her right-hand upper arm. The tattoos on both sides of the body look magnificent and she loves to show it.
Inked on Her Left Ankle
The Golden Globes Award-winning actress, Sagal has a stunning reptile tattoo on her left ankle. Reptiles are the oldest creature and linked with stories of human history. The creatures are a symbol of Healing and Rebirth and represent Power and Status.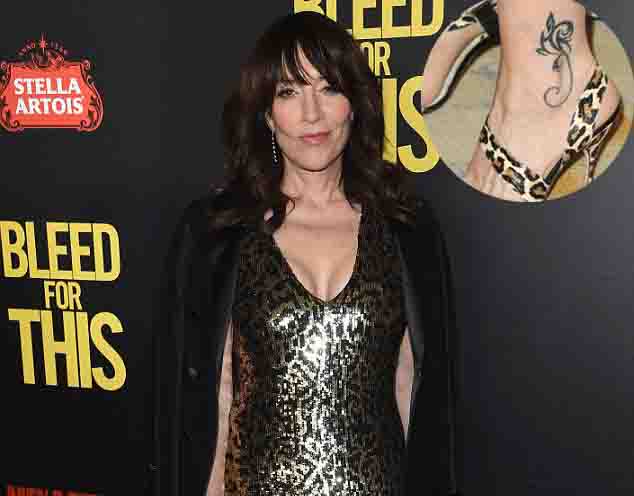 Katey Sagal poses for a picture.
Image Source; Getty Images
In the above picture, we can see black and white gypsy symbol reptiles tattoos. She was 50 years old when she inked and it represents the memorial golden phase of her life.
The Reptiles tattoo has a different meaning from the perspective of people. Most of the people inked to show the depth and complexity of your personality.
Visit Glamour Path for more Celebrities Plastic Surgeries and Tattoos.
-->