Ten Interesting Facts About Kate Walsh That You Might Not Know
Published Tue Jan 07 2020 By DGM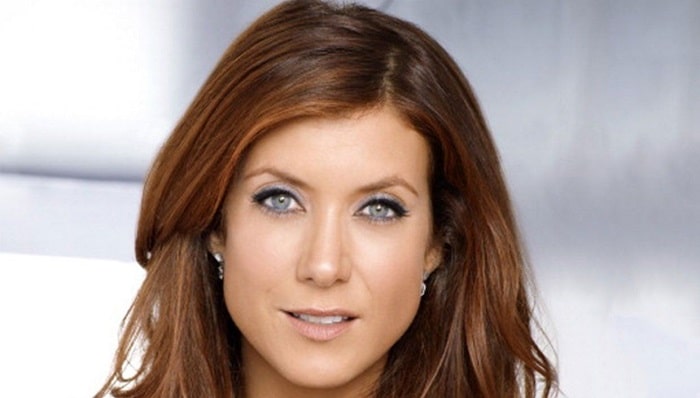 Kathleen Erin "Kate" Walsh, precisely known as Kate Walsh, is a famous American actress and businesswoman known for appearing in the hit Netflix series 'The Umbrella Academy' and the hit medical drama TV series 'Grey's Anatomy'.
Walsh was born on the 13th of October, 1967, in San Jose, California, of the United States. Here are some facts about her:
What's her Net Worth?
Walsh holds an impressive number of $22 million as her net worth. She has been able to accumulate such a wonderful fortune from her successful career in acting and business sector.
Ex-Spouse - Alex Young
Walsh was previously married to Alex Young, a renown television and film producer and studio executive. She married him back in September 1, 2007 after dating for few months. It was Alex, the former Co-President of Production at 20th Century Fox, who proposed the actress for marriage during a trip to San Francisco, California.
However, the two Hollywood stars couldn't hold on to their marriage forever. So, they separated on February 5, 2010 and ended their marriage for good.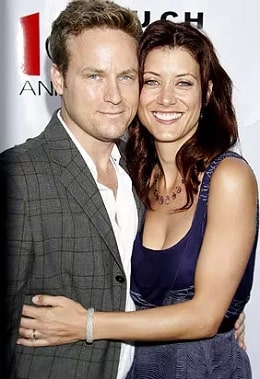 Parents & Siblings
The 'Grey's Anatomy' star was born to parents: father Joseph P. Walsh and mother Angela C. Bochetto. Her father is from Navan, Ireland and belongs Irish descent whereas her mother is from Italian descent. But she isn't the only child born to the transnational couple. As a matter of fact, she is the youngest among the five kids of her parents and has four elder siblings. Her elder siblings consists of two sisters and brothers.
As very few information is known about Kate's siblings, her brothers are Joe Walsh and Sean Walsh whereas her sisters' name are still unknown. Both of her brothers are also involved in the film industry sector and are currently working as filmmakers.
Was Diagnosed With Brain Tumor
About five years ago, in 2015, Kate was diagnosed with a brain tumor. She first came to know about it when her Pilates instructor noticed that her right side was dipping in comparison to the left one. The actress also noticed that she was unknowingly drifting rightwards while driving. She probably thought that was because of her sickness which wasn't the case actually.
In June 2015, Walsh found out that she had benign meningioma, a kind of Tumor, on her heard upon checkup. She underwent a surgery to remove the tumor from her head which was of the size of an average lemon. She took nine months off after the successful removal surgery of her tumor and when she returned, she totally smashed it by giving several movies and TV shows back to back. As she is fully recovered now, she advises her dear fans to take care of their healthy and says that health comes prior every thing in life.
Has a Perfume Line of Her Own
The co-star of Cameron Britton has a perfume line of her own which she has named 'Boyfriend'. She has been running the perfume line for a long time and she re-launched the product last year with new perfumes. There are different types of perfumes available to be bought from her website at very affordable prices. She also revealed that she introduced the perfume line as an inspiration from her real life ex-boyfriend.
Often Compared to Legendary French Actress
Kate Walsh is very often compared to the veteran French actress Catherine Deneuve. People say that she resembles the French icon in every little manner. Her resemblance to Deneuve has gone to a certain level that it was written in one episode of 'Grey's Anatomy' when her patient's husband gets fascinated by her close resemblance with the Catherine. Yes, it wouldn't so wrong to compare her to the legendary actress of French cinema because she is also a very talented and gorgeous actress.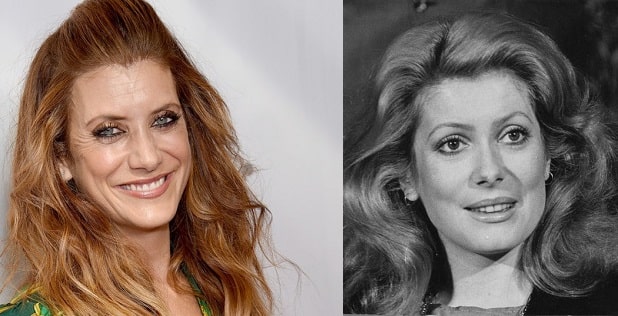 Moved to New York City
The San Jose born star moved to New York City few years back due to her professional career. She has taken a cozy apartment for rent in the city area. Last year, when she appeared in The Late Late Show With James Corden, the actress opened up that her apartment is great but has only one drawback and the drawback surely made everyone laugh.
Kate said that the only drawback of her apartment was that her bedroom was faced at the street side. So, she would very often get disturbed at night by the nose of drunken people. Not only that, she also said that drug deals would also happen in front of her apartment's street at night. Now, this is pretty shocking and James Corden also made a fun about it asking why wouldn't she tell the cops about it despite being a famous star.
Animal Lover
Besides being a talented actress and successful businesswoman, Walsh is also an avid lover. Kate Walsh is passionate for animals and does several charities and functions for the voiceless creatures.
In fact, she also has four fur babies at her home which includes of two dogs and two cats. She has named her dogs after the famous actors and actresses: Lou Diamond Phillips and Rosie Perez. She very often uploads pictures of her pets on her social sites and also goes on walks and hikes with her dogs.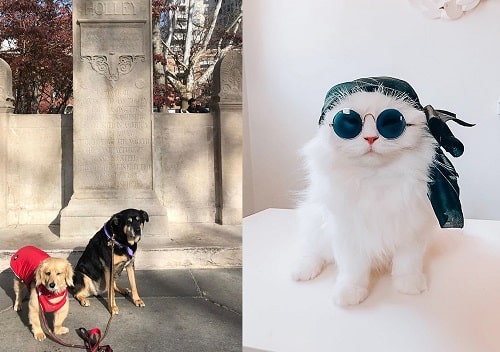 Alma Mater
As a teenager, Kate studied in Catalina Magnet High School for a short span of three years after which she went on to study in the Rincon High School. After completing graduation from there, she then went to the University of Arizoba, Tucson in order to learn and study acting. When she finished her study in the university, she later pursued a career in acting.
Social Media Presence
Just like her co-star of The Umbrella Academy David Castañeda, Kate is also actively present on her Instagram account which goes by the name @katewalsh. She has gathered a followers' family of 2.6 million on her account as she very often keeps uploading pictures and videos on her account. She also has an account on Twitter where she has about 886.3 k followers and is also frequently active on the platform.
Check out Glamour Path for latest interesting information regarding other celebrities.
-->