Brian Austin Green's Son Kassius Lijah Marcil-Green With Ex-Partner Vanessa Marcil
Published Fri Aug 09 2019 By Samana
Kassius Lijah Marcil-Green is the first born child of Brian Austin Green with his first wife Vanessa Marcil. He was born on 16th March 2002.
The name "Kassius" is derived from the Latin word "Cassus" which means "Hollow" and "Empty". The name might also have been derived from the Shakespearean word "Cassius" which means "The tragedy of Julius Ceaser".
The name "Lijah" is originated from Russia and in Russian, the word means "Greatest".
Parents' Net Worth
Kassius Lijah Marcil-Green's father, Brian Austin Green's net worth is calculated to be $4 million. Brian Austin is an actor and has starred in movies, television shows and also even in reality television shows.
Kassius' mother, Vanessa Marcil's net worth also sums up to be $4 million. Vanessa was previously a theater actress and rose to stardom from her further movies and television shows roles.
Parents' Relationship
Kassius' parents first met on the set of Beverly Hills, 90210 in the late 90's and started to date. In 2001, they took their relationship to the next level when Brian Austin popped the question to Vanessa and she said yes.
They had a very romantic relationship and in 2002, they were blessed with Kassius. Raising a baby together got hectic for both of them as they had to balance everything but they did not last for long. In 2003, the two called their wedding off and went their own separated ways.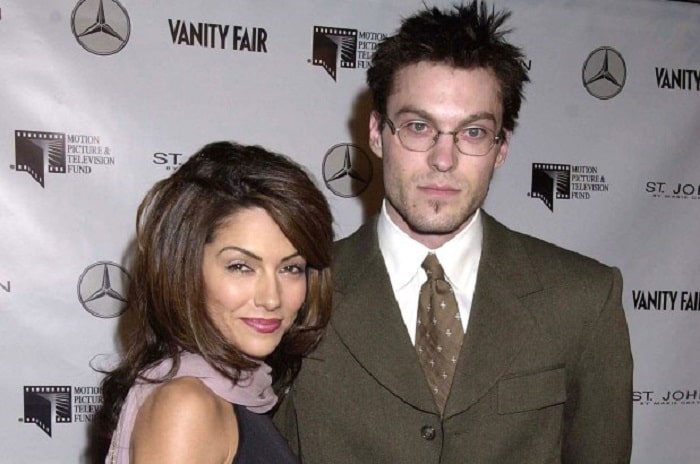 Three Siblings
Kassius has three half siblings which are all from his father's marriage to Megan Fox. The names of his siblings are Noah Shannon Green, Bodhi Ransom Green and Journey River Green.
Noah was born on 27th September 2012, Bodhi was born on 12th February, 2014 and Journey was born on 4th August 2016.
Custody Battle and Everything That Came With It
After 2003, the years that followed were very hectic for Vanessa and Brian. Brian and Vanessa were having a feud over their baby's custody and the custody battle went on for years. When Brian married Megan Fox, Vanessa thought it was over but the recently married couple were more persistent with having the want to get full custody of Kassius.
Vanessa finally shared her grief over whatever was happening on her life and so many of her fan base could relate to it. She also talked about how after Megan and Brian had their first child together, Kassius was completely cut off from their life which is very sad and unsettling to hear. No child should ever face this from his own parents.
But finally, Kassius and his father reunited! Not a celebratory thing since fathers should be a part of life but it was a great moment for the both father and son to have that moment after not being in contact with each other for years.
Following His Parents' Footsteps
In an Instagram post shared by Kassius' mother, he was in the stage wearing Aladdin clothes, portraying the role of the Disney character 'Aladdin'. She also mentioned that he was passionate about being on the stage.
Just like his mother he is surely staring from the theater stage and will hopefully work alongside his parents in the future.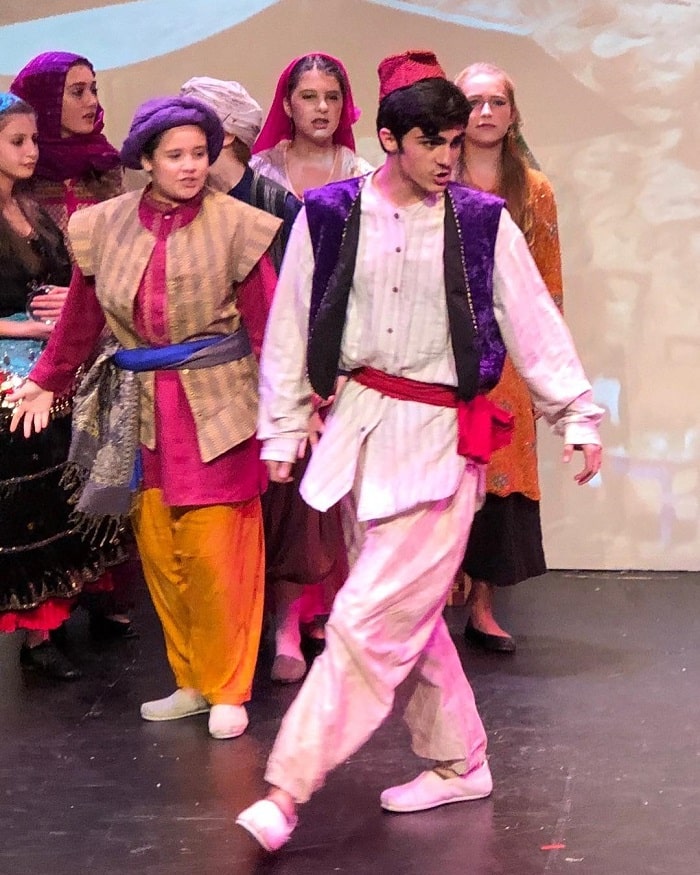 Glamour Path For More Celebrity Babies.
-->