Nicolas Cage's Son Kal-El Coppola Cage With His Ex-Eife Alice Kim
Published Fri Dec 20 2019 By DGM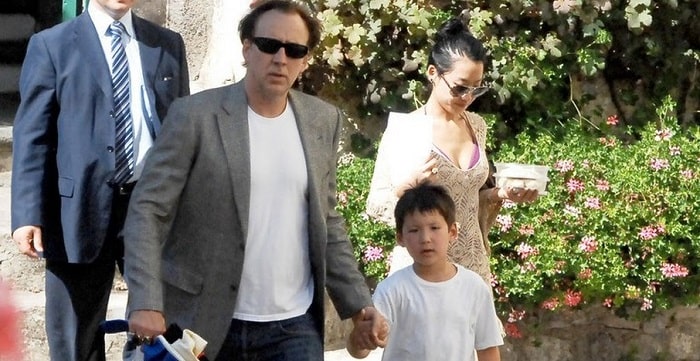 Kal-El Coppola Cage is a celebrity kid and son born to the famous American actor and filmmaker, Nicolas Cage from his previous marriage with his ex-wife, actress Alice Kim.
Kal-El was born on the 3rd of October, 2005, in California of the United States as the second child of Nicolas. Here are some facts about him:
Parents' Net Worth
Both of the parents of Kal-El are very rich as they had have a very successful career in film industry. His father, Nicolas Cage holds a thrilling net worth of $25 million from his career as a filmmaker and actor. Talking about his mother, Alice Kim, she has a fortune of around $1 million which she accumulated from her days in Hollywood.
Divorced Parents
The 14 years old Kal-El Coppola Cage's parents were in a marital life for twelve long years before their divorce shocked the world. The two were married since July 30, 2004 following their secretive wedding at a private ranch in northern California. The two wed after dating for two years after knowing each and every thing about the other. They only had one child (Kal-El) from their marriage which lasted a little over a decade.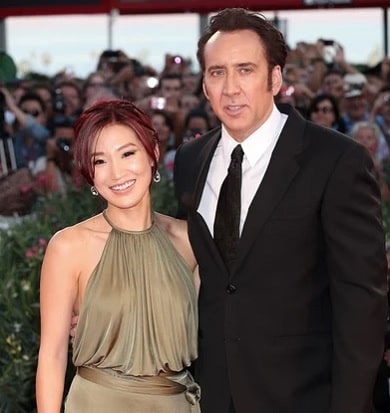 The 'Ghost Rider' star splitted back in 2016 ending their relationship of fourteen years. Cage said that the marriage was what counted in his life and the two previous marriages before that didn't matter much in his life. He also added that he didn't see their separation coming and shocked after it happened.
Elder Brother - Weston Coppola Cage
As we mentioned earlier, the half-Korean son of Nicolas isn't his only child. He has another son named Weston Coppola Cage from his previous relationship who is exactly double the age of his younger son. Weston was born from Cage's relationship with another actress from Hollywood Christina Fulton. He was born on the 26th of December, 1990, in Los Angeles, California, United States.
Weston has also pursued a career in acting and made a name for himself in the industry like his dad. Some of the movies he has acted in are 'Lord of War', 'Rage', and 'D-Day'.
Reason Behind the Name 'Kal-El'
Most of the people have been confused and trying hard to know the meaning behind Kal-El's name. They also wonder why Nicolas chose the name for his son. Well, there's an interesting story behind the name which we got know from the child's father himself.
In an interview, Nicolas stated that his wife at that time, Alice Kim, wanted a name which was unique. For this, the 55 years old came up with the name 'Kyle' but he immediately got the denial from Kim saying she wanted a name something more unusual but beautiful at the same time. Then Cage suddenly thought of the old Superman comics where 'Kal-El' was the original name of Superman on Krypton.
Therefore, as the name was unique, stood for something good and was American, Cage thought that the name would to be perfect for his son.
Fourth Marriage of Father Was Very Short
Kal-El's father married for the fourth time back in March 23, 2019 with his young make-up artist girlfriend, Erika Koike. But that wasn't it, the marriage shocked us a lot as his fourth marriage lasted only four days. Yes, he immediately filed for a divorce with Erika four days after they wed.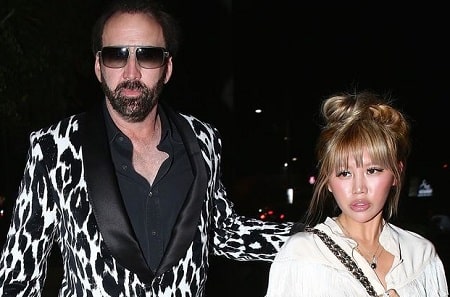 The marriage happened immediately after the actor filed for a marriage license in Las Vegas. But fans were more surprised to know that he actually split from his newly wed wife just after four days of their wedding. It might have been the most shocking and short marriage any Hollywood actor have had.
Is Also an Actor
Kal-El has also made his debut in the acting industry at such a young age. However, it isn't the body acting that he has done but a voice acting over the character of comedy animated series 'Teens Titans Go!'. The series also features his dad as another voice actor. The series has been growing very successful and is currently at its fifth season.
Spent a Day With Mom & Dad Together
Last June, Kal-Ek Coppola Cage spent the father's day with both of his parents. Yes, both of his estranged parents made it possible to spend the day together and give some time to their child as parents. The family was also seen coming out of a restaurant in California after having dinner together where Nicolas was carrying the bags of leftovers from the restaurant. Though he might have been separated from Alice, the two are still in very good terms and often meet each other.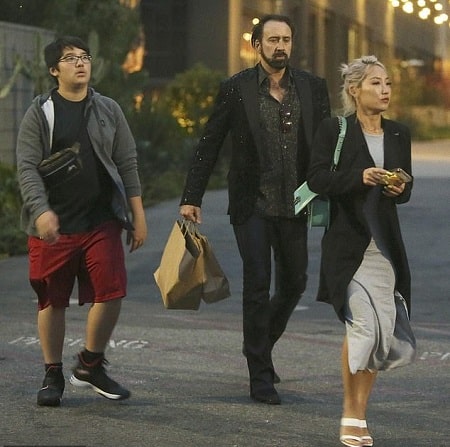 Visit Glamour Path for more daily and interesting information of other celebrities' children.
-->