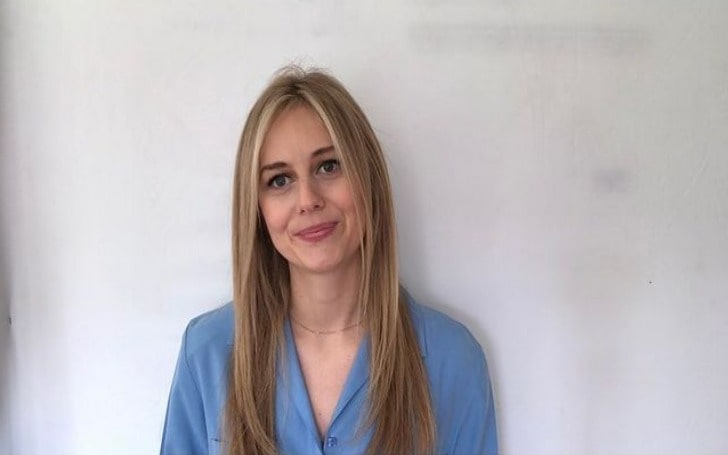 Justine Lupe is an American actress renowned for her work in Mr. Mercedes, Succession, Cristela, The Marvelous Mrs. Maisel, and Luckiest Girl Alive. The diva was debuted to spectators in 2011 as Ashley Phillips in 'Unforgettable.' Her acting in 'Mr. Mercedes' was nominated for a "2019 Satellite Award."
The actress was hired as the central protagonist Maddie Culpepper in the ABC series Cristela in 2014. She has starred as a guest star and as a recurrent character on a number of television shows, including Shameless and Harry's Law.
Early Life
Justine Schomp Lupe was born in Denver, Colorado, the USA on May 31, 1989. Her mother Katherine Schomp is a housemaker. Her maternal grandmother, Kay Schomp, was an actor and has a theater named after her at the Denver School of Arts, and her father, John Lupe, works as an exhibition specialist at the Denver Art Museum. Collin Lupe, her brother, is also a cinematographer and cameraman in the movie business.
Justine began performing in her adolescence and appeared in numerous high school plays. Upon entering university, she attended the Denver School of Arts, where she earned a Bachelor of Arts in theatre in 2007. She subsequently relocated to New York City to pursue a full-time acting career, enrolling at the famed Julliard School and graduating in 2011.
Relationship
For approximately three years, Justine Lupe has been blissfully married to non-celebrity Germain Gulick. In July 2021, she made a poignant Instagram post commemorating his birthday, writing, 'Happy birthday to this gentle soul who fills me up with so much laughter, generosity, understanding, and love.'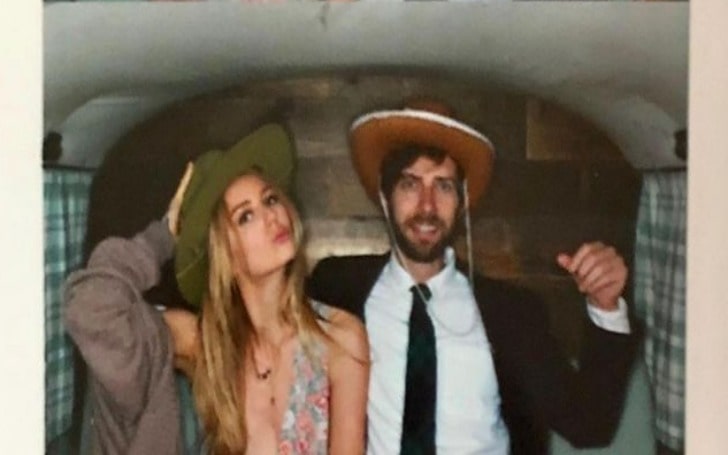 Again in February, she posted a goofy and intimate picture with her lover. The couple lives together in Los Angeles, California, with their favorite dog, Lil. They don't have any kids as of now.
Real State
The rising actress used her burgeoning enormous popularity to buy an exquisite primary residence in Los Angeles' Mount Washington neighborhood. The mansion is valued at $1.4 million. The ad describes the 1970s home as "modern," with two bedrooms and two baths in a little more than 1,400 square feet of open-concept living space.
Inside, there are huge skylights, marble, and wooden flooring, high cathedral ceilings, handmade light fixtures, as well as enhanced modern comforts such as a fully renovated kitchen. After this, the kitchenette has vegan worktops and a mosaic, trendy wooden furniture, an eat-in bar, and silver equipment. The lounge room has a timber fireplace and an adjoining dining space.
Justine's Crush?
Justine Lupe admits to having a high school obsession with her 'Succession' co-star Matthew Macfadyen. For "Succession," they play Willa and Tom, correspondingly. Lupe revealed to Insider that she was "in love" with Macfadyen in high school. "I was in love with Matthew Mcfadyden," said the 32-year-old performer, who portrays escort-turned-playwright Willa Ferreyra.
Lupe is still in awe of Macfadyen's creativity after three seasons of working with him on "Succession." She, like many of Macfadyen's fans, was captivated by his depiction of Mr. Fitzwilliam Darcy in Joe Wright's 2005 film "Pride and Prejudice." "When I was in high school, I had my boyfriend classified 'Mr. Darcy' on my phone because of his performance in 'Pride and Prejudice,'" she remembered.
Starting in TV Series
Justine made her television series premiere in 2011 when she starred in an episode of the criminal mystery thriller "Unforgettable." She participated in chapters of the Emmy-winning comedy criminal drama "Harry's Law" the next year, alongside Kathy Bates, Nate Corddry, and Christopher McDonald.
In 2014 and 2015, she starred as Maddie in the ABC sitcom "Cristela," which was developed and starred by comedienne Cristela Alonzo. Her tenure on the show began in the second episode when she was cast to replace Sarah Souza, who played Maddie in the pilot.
From 2016 to 2018, she portrayed Captain Ronnie Baker in six episodes of the highly lauded thriller drama "Madam Secretary," which followed the life of the United States Secretary of State as she attempted to manage her professional and personal life.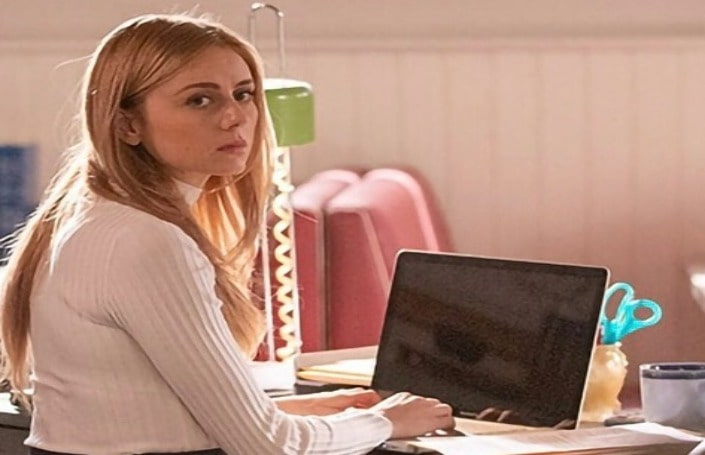 From 2017 through 2019, Justine appeared in David E. Kelley's crime drama "Mr. Mercedes," which was based on Stephen King's "Bill Hodges" book trilogy. The story centers around a retired detective, Brendan Gleeson, who is motivated to solve the case of 'Mr. Mercedes killed 16 people by driving through a line in a stolen Mercedes.
It was the first broadcast on Audience on August 9, 2017, however, when Audience was canceled in 2020, it was unknown whether the series would be renewed for another season. She was selected for a Saturn Award for Best Actress in a Supporting Role in a Series for her role in the series, however, she lost to Sharon Stone. She also had frequent appearances in the FX drama "Snowfall" and the Amazon Original series "The Marvelous Mrs. Maisel" in 2017.
Justine has been portraying Willa Ferreyra in the award-winning satirical comedy-drama "Succession," developed by Jesse Armstrong and featuring Nicholas Braun, Peter Friedman, and Matthew Macfayden, from 2018. The plot focuses on the Roy family, who are waging war between many own selves over the control of a media conglomerate owned by the family's patriarch. "Succession" is one of the top 100 TV shows on the IMDB website, with 56 honors, including nine Primetime Emmys. Justine appeared alongside Josh Duvendeck in the Adult Swim comedic mini-series "The Non-Essentials" in 2020. She has also appeared in several other TV shows, including "Robot Chicken," "Sneaky Pete," and "The Good Wife," in recent years.
Justine Lupe's Net Worth
Justine Lupe, a talented actress, has made millions from her show business. As of 2022, her personal wealth is expected to be $6 million. This comprises her property, cash, and earnings.
This lady has amassed wealth from her multiple sources of income, but she likes to live a humble lifestyle. An actor's annual income in the United States ranges from $45 thousand to $51 thousand.
A Career in Hollywood Films
Justine landed a role in Noah Baumbach's 2012 romantic comedy-drama "Frances Ha," which also starred Greta Gerwig, Mickey Summer, and Adam Driver. That year, she starred in the award-winning drama "Not Fade Away," which takes place in 1960s suburban New Jersey and follows a group of friends who create a rock band in an effort to become pop stars.
Shortly afterward, Justine appeared in the TV comedy "Dead Boss," directed by Berry Sonnefeld, opposite Jane Krakowski and David Cross. In 2017, she appeared in the fantasy comedy "A Midsummer Night's Dream," a film adaptation of Shakespeare's namesake drama.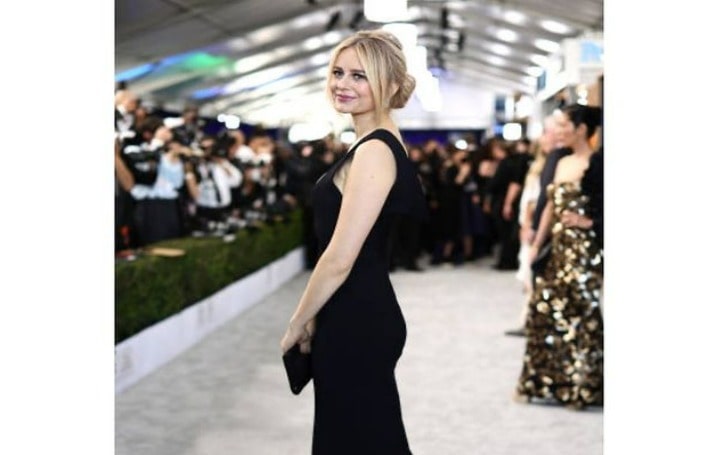 The celebrity will co-star with Mila Kunis and Finn Wittrock in Mike Barker's 2022 mystery thriller "Luckiest Girl Alive," which is based on Jessica Knot's book. Justine has worked as a writer and director on many films besides performing and acting. The 2019 short drama "South of Six," starring Juliana Canfield, Tessa Ferrer, and Laura Innes, was co-written and directed by her and Briana Pozner.
She co-wrote and guided one episode of "The Non-Essentials," a comedy series, the following year. She was the director of "The Recorder," a little drama about a divorcing couple that had its world premiere at the Palm Springs International Short Film Festival in 2021.
Social Media
For more celebrity-related content, keep following our page Glamour Path!
-->