Meet Jung So-min – South Korean Actress Known For "My Father is Strange"
Published Tue Nov 26 2019 By DGM
Jung So-min is a famous South Korean actress who is known for appearing in the hit Korean series 'My Father is Strange'. She is also called for working as a guest role in last year's hit 'What's Wrong with Secretary Kim?'
So-min was born on the 16th of March, 1989, in Busan, South Korea. Here are some facts about her:
What's her Net Worth?
The 'Playful Kiss' star Jung So-min holds an amazing net worth of $5 million. She managed to accumulate to such a massive fortune from her successful career as an actress working in movies, dramas, and television shows.
So-min is Dating Lee Joon
The 22 years old actress has been dating another fellow South Korean actor, Lee Joon. As two worked together in 'My Father is Strange' back in 2017, the two co-stars got closer. J
ung's agency Jellyfish Entertainment revealed that she was dating the former member of the boy group 'MBLAQ'. On the other hand, Joon's agency Prain TPC also confirmed that two stars were actually going out.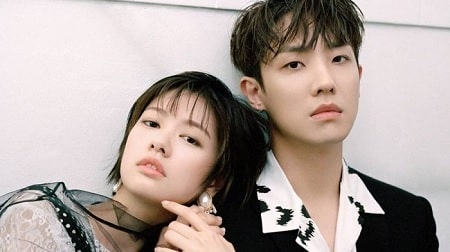 Though Lee has to also work in military and has very tight schedule to meet his girlfriend, they often hang out and spend time together whenever he gets a break from the service. Back in December 2019 as well, Joon spent some days with his beautiful girlfriend before he went to barracks for servicing.
At a time, the military man-actor was seeing dropping So-min home after a lovely day out. Much blessings for the couple as they are going strong!
Loves Kids
The Busan born actress So-min actually loves children a lot and is often seen hanging around with some whether it be her young nephew or her cute sibling. She absolutely just doesn't get bored of kids and always cherishes being with them. Fans say that she'll be a great mamma whenever she'll marry and have kids.
Didn't Talk to Father for 9 Years
Yes, the beautiful actress Jung So-min actually didn't talk to her father for nine years. The reason behind this is her father not liking the profession she's involved in. He initially wanted So-min to pursue higher education she had performed really well in her school girls. But his daughter's initial dream was to become an actress working in movies and TV shows. So that's why she drooped her daddy's suggestion and pursued acting career.
So-min's father who is known to be one of the richest men in the country and head of a private company held by him. Following the decision of acting of Jung, her father was definitely angry with it and that's why she had prevented herself from taking to her daddy. The actress, herself, opened up to the world about it.
Dog Lover
Aside from loving kids, So-min is also an avid dog lover. She has a black pet dog with whom she spends her home time mostly. She's seen petting and hugging with her fur baby on her Instagram pictures.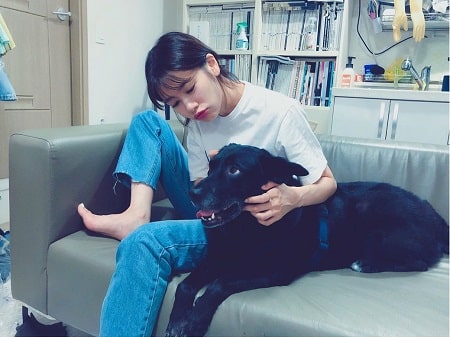 Started YouTube Channel of Her Own
Jung So-min has also started a YouTube channel of her own which goes by the name @정소민ssomday. She started the channel last June and announced to her fans through her Instagram account also giving the channel's link in the bio. She usually uploads vlogs, food related videos and even comes live to interact with fans and streams along with him. Don't forget her channel!
Physical Specifications
The cute actress stands at a height of 5 feet 4 inches (1.65 m) tall and weighs around 42 kg. She managed to get her weight so balanced after she took her body to its limit by going strict diet and weight loss.
Instagram Account
Jung So-min's Instagram account goes by the name @somin_jj where she has gained 1.3 million followers. She has uploaded 862 posts till as she very often uploads pictures and videos of her traveling and having fun. If you want to know more about the actress, you can follow her for sure.
Check out Glamour Path for more latest and updated information regarding other celebrities.
-->