The Life of Julie Rose Clapton - Some Good Some Tragic Story of Eric Clapton's Kid
Published Fri Mar 03 2023 By sush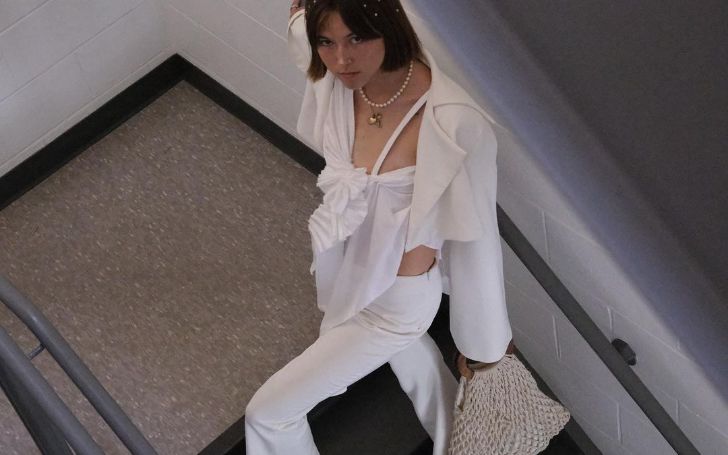 Do you know Julie Rose Clapton? She is an internet personality who became famous as the daughter of the 18 times grammy winning English singer and songwriter Eric Clapton with his second wife, Melia McEnery.
She has always been famous as a celebrity kid. However, she came to the hot seat after she posted a picture of kissing a girl. And now, while it's obvious that she belongs to the LGBTQ+ community, the internet is wondering if she's bisexual.
And once again, we bring you the story of another one of the famous personalities and celebrity kids.
Net Worth
As per reports, Julie is still a student and hasn't carried out her own profession. So, she doesn't have a source of income. However, she is the daughter of the one and only Eric Clapton.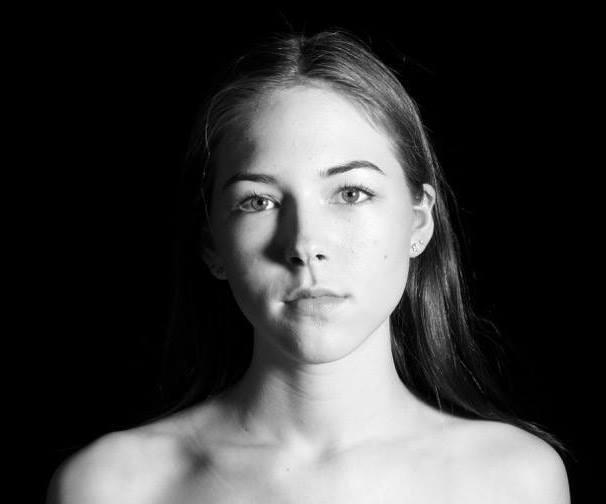 The net worth of Julie's father, Eric Clapton is estimated to be over $450 million. He is a highly influential musician who is one of the best-selling musicians of all time. And not to mention, he is also known as one of the best blues guitarists.
Moreover, Julie's mother, Melia McEnery also has some moves under her belt and is the owner of a $3 million fortune.
Early Life And Family Background
As mentioned already, Julie Rose Clapton is the daughter of Eric Clapton with his second wife, Melia McEnery. She was born on June 13, 2001, in Columbus, Ohio.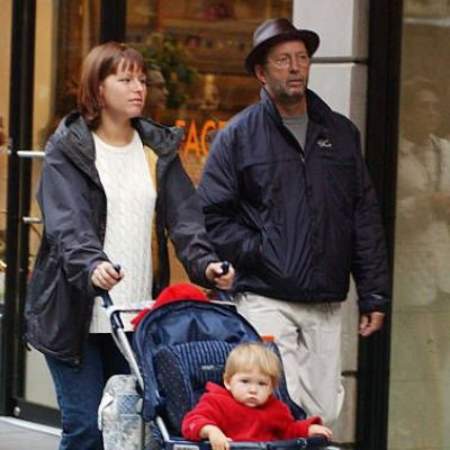 And as we already know, her father, Eric, is a well-known singer, songwriter, and guitarist who has blessed us with tons of beautiful songs. While on the other hand, Julie's mother, Melia, is a socialist and philanthropist.
Education: Did Julie Attend A Ivy League?
It seems that the oldest daughter of Eric Clapton, Julie Rose Clapton, is a graduate of an Ivy League, Princeton University.
On Instagram, one of Julie's friends posted a picture of her with Julie, tagging her. In the picture, Julie's friend was wearing a Princeton University sports uniform. And, if you take a closer look, Julie also seems to be wearing a hoodie from the merch of the university.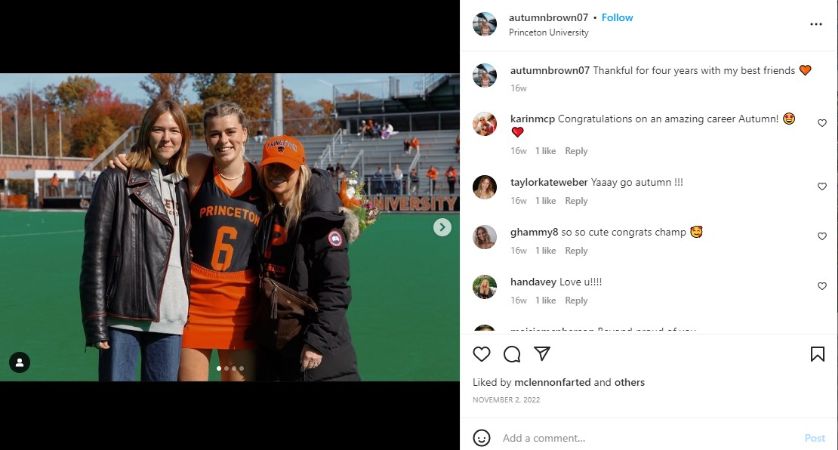 Moreover, the picture was also captioned, "Thankful for four years with my best friends." So from the looks of it, she attended the Ivy League and already graduated from it.
And also there was another picture shared by her other friend, with a group of people including Julie. According to the picture, they spent their summer at Cincinnati's School for Creative And Performing Arts.
Tale Of Julie's Parent's Love: Eric Clapton And Melia McEnery's Age Difference Of 31 Years
Julie Rose's parents, Eric Clapton and Melia McEnery Clapton met each other at a party in Columbus, Ohio in 1998. They met at the gathering organized to celebrate Eric's performance. While Eric was the main character, Melia was the administrative assistant of the event.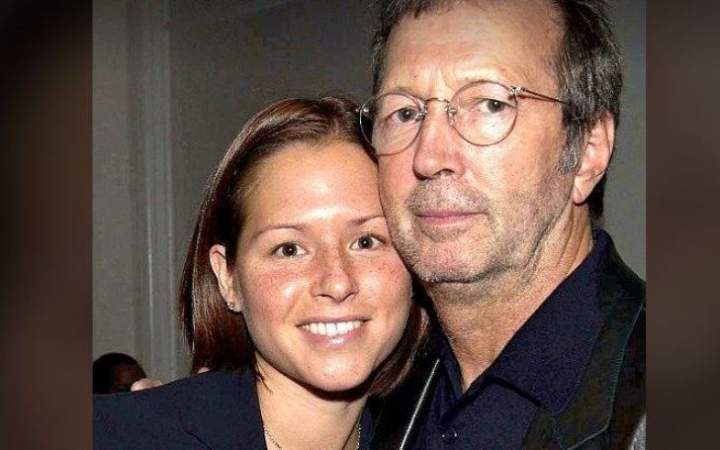 When Eric and Melia met each other, Eric was already 53 while Melia was just 22. Moreover, the couple seems to have acquainted quite quickly and started seeing each other. And a year later, they publicized their relationship in 1999.
Soon after the couple welcomed Julie on July 13, 2001. And after being together for three years, Eric and Melia finally decided to walk down the aisle on January 1, 2002. The couple exchanged vows at St. Mary Magdalene Church in Ripley.
Moreover, as reported, their wedding was a surprise to the guests. The event was actually a private event held for the celebration of New Year's. And while celebrating the new year, he surprised every guest with the announcement of the wedding.
Siblings
If you didn't know, Eric has altogether four kids. Moreover, Julie is the oldest one of them all.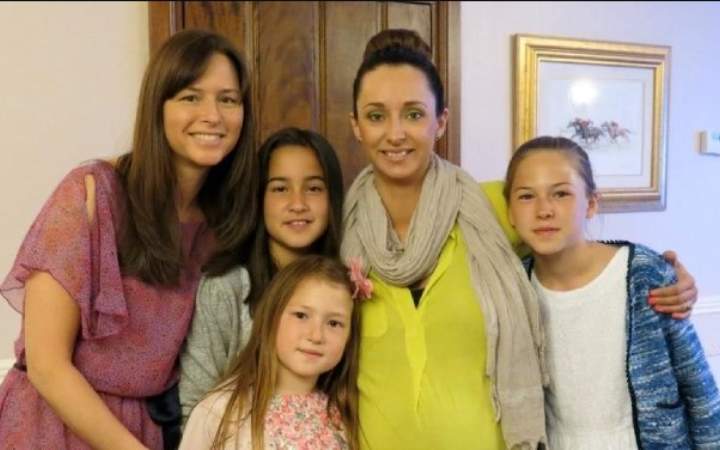 Julie's parents, Eric and Melia share three children together. All daughters, she has two younger sisters named Ella May Clapton and Sophie Belle Clapton. While her sister, Ella, was born on January 14, 2003, her youngest sister Sophie Belle was born on February 1, 2005.
Apart from them, Julie also has a half-sister named Ruth Clapton. She is Eric's daughter from his affair with a recording studio manager named Yvonne Kelly.
Julie's Half-Sibling's Death: Tragedy Behind "Tears In Heaven"
If you didn't know, Julie also had another half-brother, Conor Clapton. Moreover, he was also Eric's first son. But did you know that Eric's hit song "Tears In Heaven" was written for his son?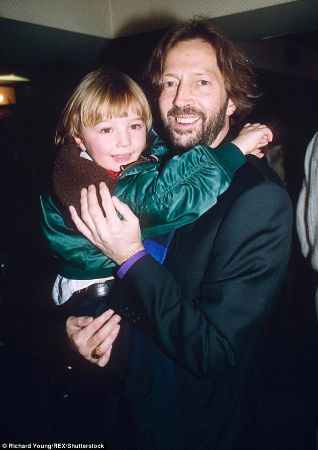 Before Julie, Eric had welcomed a son named Conor Clapton prior to his relationship with Melia. He shared the kid with one of his love affairs with Lory Del Santo, who is an Italian model. Eric made few appearances with the kid, and the public was enamored by him.
But unfortunately, Conor died at just the age of four. As per reported, Julie's half-brother, Conor died after falling from the 53rd floor of an open bedroom window of Eric's apartment in Manhattan.
The pain of losing a child is always unbearable and on top of that, he was also Eric's first child. This caused quite a toll on Eric's life, leaving him in immense pain from the loss of his son. So, he wrote his 1992 hit song, "Tears In Heaven" to mourn Conor's death. And that's the reason behind the sadness that the song presents.
In A Relationship: Is Julie A Part Of The LGBTQ+ Community?
According to Julie's social media, it seems that she is dating a girl named Chloe Gardner. However, the relationship was never announced. It was only known after she posted a picture of her kissing a girl. Moreover, she also captioned the picture with:
"Wish I could bake you pumpkin pie and give you kisses every day but today especially."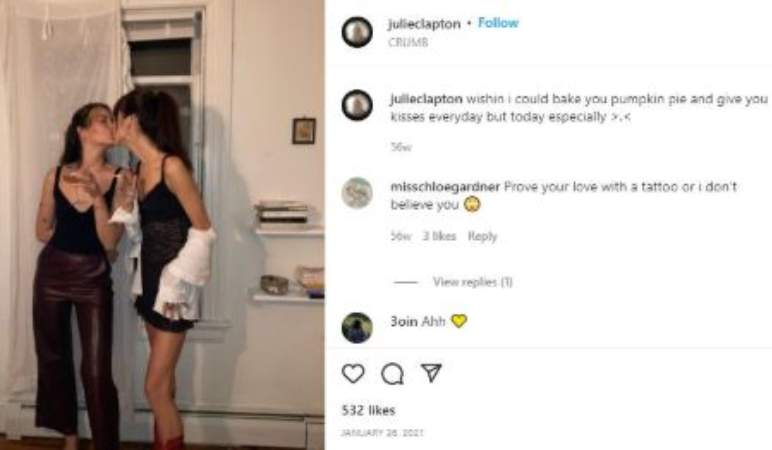 Moreover, Julie's partner's identity was also not revealed by her. But the girl herself left a comment on the post. And upon looking for the girl, it was Chloe Gardner. Her reply read:
"Prove your love with a tattoo or I don't believe you."
As she posted the picture, it seems that she is part of the LGBTQ+ community. It's not sure if she's a lesbian or a bisexual. However, it is undeniable that she belongs to the community.
Eric Wished Julie A 21st Birthday In The Midst Of His Spring Tour In Antwerp
Last year, on July 12, 2022, Eric Clapton was having his spring tour in Antwerp. In the midst of the event, he stopped and said that it was his daughter, Julie's 21st birthday the day after. So, to wish her for her birthday, he sang the wishes to her and also asked the crowd to sing along. He said;
"I'd like you to indulge me for a moment. I don't usually do things like this. It's my daughter's 21st birthday tomorrow. So, you know what I'm going to ask you to do. Would you sing along with me, please? Her name is Julie."
After hearing Eric say those words, the crowd cheered for him and Julie. And as he started singing the birthday song, the band joined in, followed by the crowd. And this just shows how beautiful their relationship is.
Height & Weight
Eric's daughter, Julie Rose Clapton is a beautiful blonde girl. She has an average height of 5ft 3 inches. However, despite being on the shorter side, she looks rather tall because of her petite and slim body and sharp features.
Moreover, she is reported to weigh around 52 kg.
Instagram Handle
On Instagram, Julie is available as @julieclapton. She is much active on the platform and has over 3.1k followers. However, it seems that she isn't available on other social media platforms. It also seems that the account is used by someone other than herself at times.
Follow Glamour Path to find more interesting articles on celebrity biographies, relationships, and riches.
-->