Facts About Julian Murray Stern – Lisa Kudrow's Son With Michel Stern
Published Thu Dec 19 2019 By DGM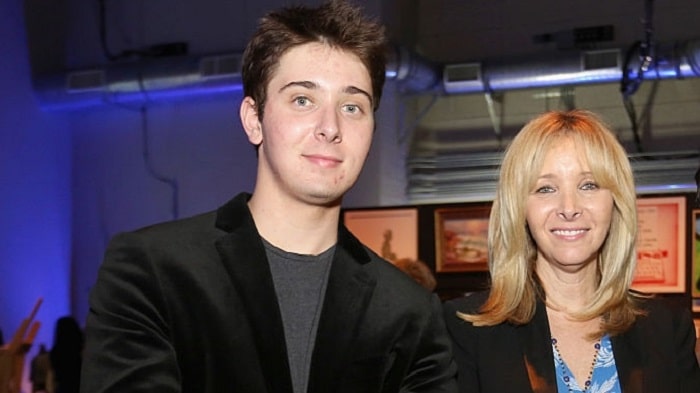 Julian Murray Stern is a celebrity child and the son of the famous American actress and comedian, Lisa Kudrow with her husband Michel Stern. He was born on the 7th of May, 1998, in, California, of the United States.
The name 'Julian' is a boy's name derived from Latin literature and means 'downy and youthful'. As for the name 'Murray', it is a name originated from Scottish literature which means 'settlement by the sea'. Check out these facts about him:
Wealthy Parents
Julian comes from a very wealthy couple of an actress and a French advertising businessman. His mom, Lisa Kudrow holds a massive net worth of $90 million which she amassed from her successful career as an actress. Majority of the her worth came from her remarkable role in the sitcom 'Friends' as she still gets some major portion of money from the movie following its success in Netflix.
Talking about his father Michel Stern, he has a fortune of $1.1 million which he accumulated from his business of advertisement.
Parents' Relationship
The 56 years old actress, Kudrow has been married to her husband, Michel for over two decades now. The two tied the knot back on May 25, 1995 and have been together since then supporting each other in every step of their life.
Julian was born from their marriage of 24 years and counting. As the couple will be celebrating the silver jubilee of their marriage anniversary next year, Julian surely has something great planned for his parents.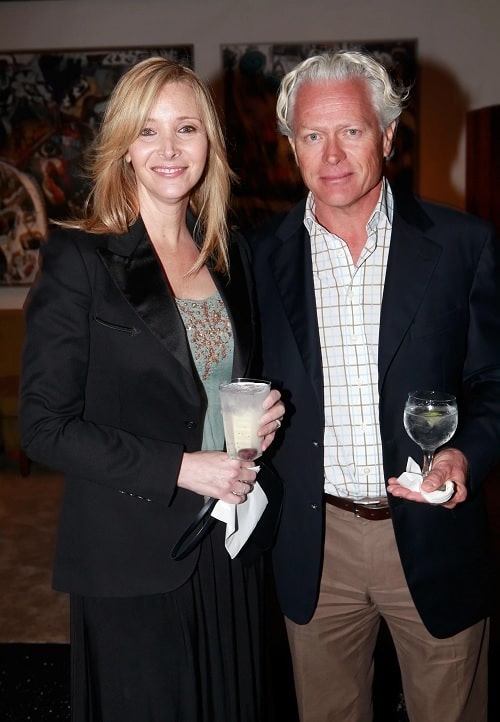 Loves Watching 'Arrested Development' with Mom
One of the most interesting thing about Julian Murray Stern is that he likes and loves spending time with his mamma. He adores every little activity that he does with his mother. Among other activities, his most favorite thing to do with his mom is watching the famous and hit comedy TV series 'Arrested Development'. It was confirmed by the actress also that she loves watching the series with her son whenever she is in home.
Didn't Want Any Siblings
Fans have always wondered why the 'Friends' star didn't have any other kids after Julian. When asked, the actress opened up that it wasn't because she and her husband didn't want another baby or they were having issues but it was because Julian didn't any siblings from his parents.
Yes, it was from the time when Stern learned to speak that he said to his parents that he didn't want any brother or sister. And as his parents loved him the most, they thought that they would fulfill their child's wish. Well, that's shocking because anyone would love having a younger sibling and playing with them.
Look-Alike of David Schwimmer
Several rumors have been rolling out by the fans for a long time now that the only child of Lisa and Michel looks alike the famous actor and director, David Schwimmer. People on the Internet said that he might be the carbon copy of his mother's co-star from 'Friends'. Some even say that Julian is the doppelganger of David as his face resembles a lot to that of the actors.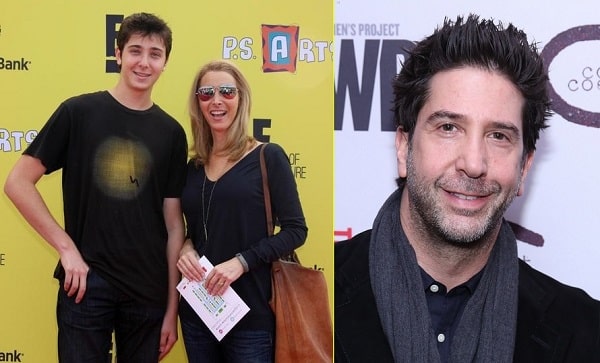 Helps Father in His Profession
Julian, unlike his mother, doesn't want to pursue a career in acting. Instead, he helps his father in his advertising business. He helps him by giving ideas and techniques on how to make ads and promote the products effectively. At a very young age, he has been working like an assistant or adviser for his dad in profession.
Considers Playing Football as Hobby
When it comes to hobbies, the 21 years old likes playing football. Not only playing, but he also loves watching football matches of big football clubs. He has been interested in the game since his childhood. Along with football, he also admires traveling other countries with his parents whenever he gets chance to.
Physical Specifications
Lisa's only child is 5 feet 9 inches (1.75 m) tall with a body mass of about 150 pounds (68 kg). He has an averagely muscular body with black hair and a pair of dark brown eyes.
Social Media Presence
Talking about the social media presence, Julian Murray Stern is present on Twitter and Instagram. His account goes by the name @julien_stern on Instagram and @SternJulian on Twitter. He has nearly followers on IG and over 1,000 followers on Twitter. He is an active user on both platforms as he very often keeps sharing posts.
Follow Glamour Path for more daily and updated information regarding other celebrity children.
-->