Meet Juelz Santana's Son Juelz Santana James With Baby Mama Kimbella Vanderhee – Pictures and Facts
Published Sun Jun 16 2019 By Samana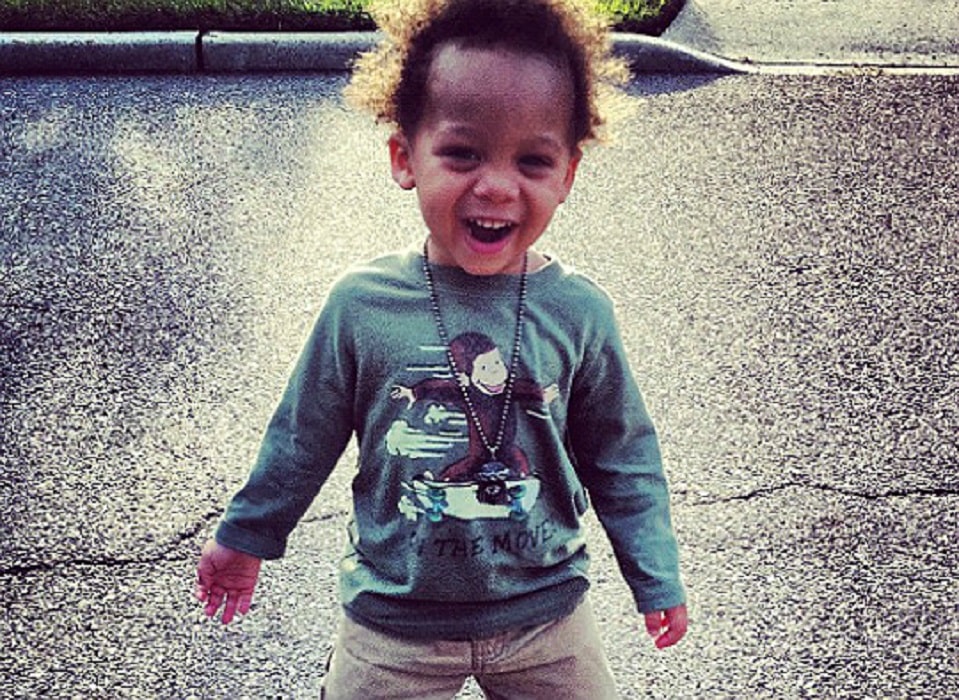 Born to the famous American Rapper daddy LaRon Louis James, popularly known as Juelz Santana and Love and Hip Hop: New York reality star mommy Kimbella Vanderhee, Juelz Santana James is 9 years old as of June 2019. Juelz Santana was born on the year 2010.
Jules is an American name and in the language means "Epitome of youth". Santana means "Saintlike; Saint Anne". James is a name derived from a Hebrew name 'Jacob' which means 'a supplanter'.
Juelz Santana James' Parents Tight Relationship
The married couple Juelz Santana and Kimbella Vanderhee started dating from 2009 and are the parents of three adorable babies Bella Monroe James, LaRon Louis James, Jr., and Juelz Santana James. LaRon is Santana's baby from previous relationship.
Both Juelz and Kimbella had trust issues with each other at the beginning of their relationship. They were both accusing each other of cheating on the other and gave their relationships a lot of chance.

After surviving a 10 year relationship with two baby and a baby from Juelz previous marriage, the couple took their relationship to the next level and got engaged in Apolo Theater, New York, where Juelz was performing and he asked her hand for marriage amid his fans.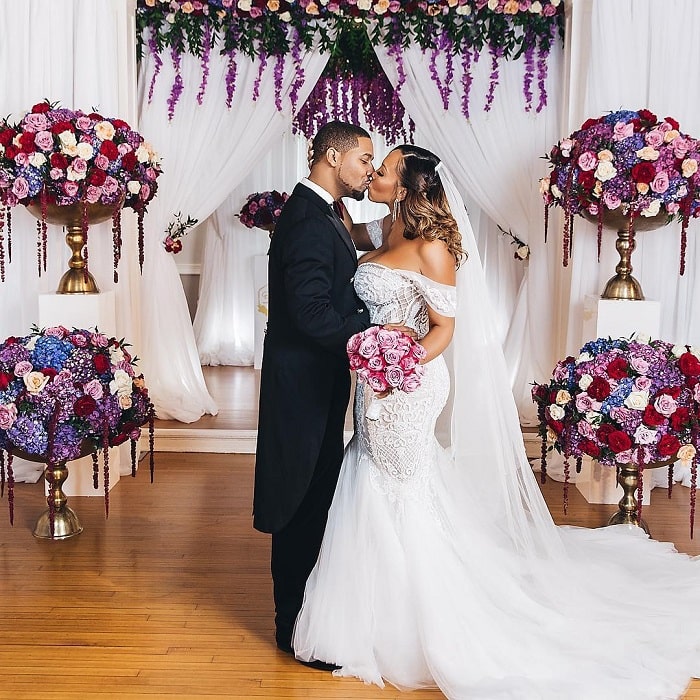 Juelz James got a wonderful opportunity of witnessing his parent's best day of their life- their wedding day. Juelz's parent's tied their knot with their two children and their close friends and family in a small and private ceremony in January 13, 2019.
Siblings of Juelz Santana James
Juelz Santana James has 2 siblings- an elder half brother, LaRon Louis James, Jr. and his little sister, Bella Monroe James. Juelz is closer to Bella than LaRon as him and his little sister go to the same school together. The siblings also stay together so their play times must be really fun.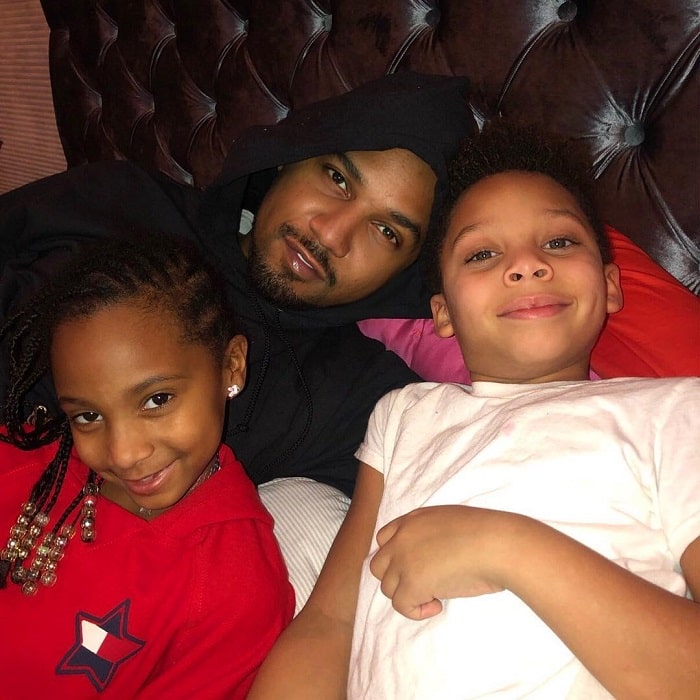 A new announcement from Kimbella in an episode of Love and Hip Hop: New York states that she is pregnant again!!! Juelz's responsibility as a big brother is going to be times two. The gender of Juelz's new baby sibling is not verified yet but the only news verified is that Juelz is going to be a great big brother.
Juelz Santana James' Dad in Jail- Family being Supportive.
Juelz Santana got 27 month of jail time because the Transportation Security Administration of Newark Liberty International Airport found a loaded .38-caliber handgun and eight non prescribed narcotic pills on his luggage while being X-Ray-ed. After he was busted, the father of three tried to run away, but his efforts wet down the drain as the security chased him and got to him before he fled away.
The Hey Ma rapper is currently in Virginia federal prison and in a clip from love and Hip Hop: New York, the rapper describes his sadness when his kids asks him why can't he go home. The rapper also mentions about him stressing that he could be gone for 5 years and his kids would grow up and be on their pre-teenage years and the gap of him not being in their lives would hurt him the most.
Juelz's father got 27 month of prison sentence and 12 month of supervised release. With everything going on, the only thing that remained constant is the love of his wife and his kids towards him. They visit him in the prison and Kimbella shares the hardship and challenges of not having her soulmate around and just the babies.
Juelz James' Parent's Net Worth
Juelz is living a lavish and a comfortable life as his reality television star mommy Kimbella Vanderhee's net worth is $800,000 and his rapper and a producer daddy Juelz Santana's net worth is $3 million.
Glamour Path for more Celebrity Baby Facts and Photos!
-->