Josie Lynn Shalhoub: A Closer Look at the Promising Career of Tony Shalhoub's Daughter
Published Mon Jun 19 2023 By prazu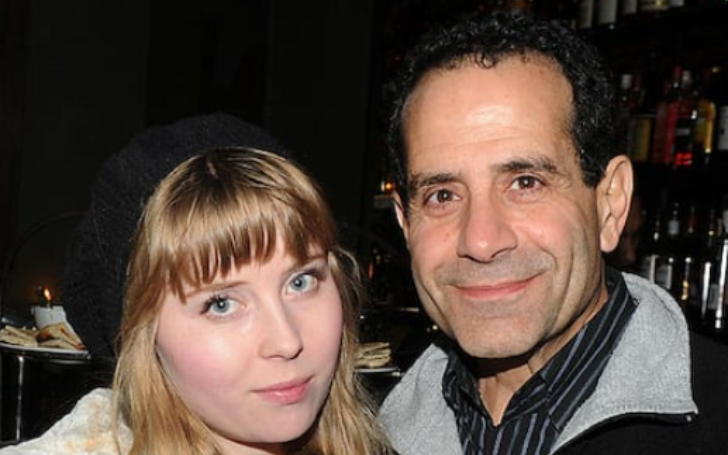 Josie Lynn Shalhoub, who is 34 years old, works as a writer, essayist, and creative director. She is the daughter of Tony Shalhoub, a famous actor who has won an Emmy Award, and his wife, Brooke Adams.
In this article, learn in detail about Shalhoub's professional and personal life.
Josie Lynn Shalhoub Early Life
Josie Lynn Shalhoub was born in the United States in 1989. The exact details of her birth date and location are not publicly known, so her birthday and horoscope cannot be found online.
Shalhoub's father's name is Tony Shalhoub, an actor, and her mother's name is Brooke Adams, also an actress, both working in the United States. Josie has a younger sibling named Sophie Shalhoub, born in 1993. They were raised in a polite and well-mannered society in the United States.
Josie is a citizen of the United States and comes from a white ethnic background. She went to high school in her hometown, and after that, she studied theater at CalArts in California, where she received a Bachelor of Fine Arts degree.
Josie also pursued her interest in cooking and obtained a culinary degree from both the French Culinary Institute and the Institute of Culinary Education. Additionally, she has participated in the Yale Writer's Workshop and has taken courses at Farleigh Dickinson University.
How Rich is Josie Lynn Shalhoub?
Josie Lynn Shalhoub has a net worth of $500,000. She earns a good amount of money from her writing career. The average salary for writers and authors is about $60,550 per year.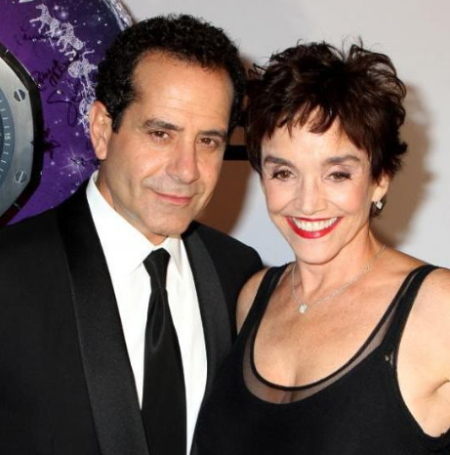 Whereas, Shalhoub's father, Tony Shalhoub, has a net worth of over $20 million and earns approximately $250,000 per episode. Her mother, Brooke Adams has an estimated net worth of around $10 million as per Celebrity Net Worth.
Josie Lynn Shalhoub Career Highlights
Despite having family members involved in the entertainment industry, Josie Lynn Shalhoub decided to pursue writing instead of acting. She has embarked on a creative career path, focusing on short stories and food writing. Shalhoub's work can be found in various publications such as McSweeney's, Audible, and Bon Appétit.
Shalhoub has contributed essays, stories, and food-related content to McSweeney's, Audible, and Bon Appétit magazine. She completed her high school education in her hometown and went on to attend CalArts, a private university in California, where she obtained a Bachelor of Fine Arts degree in theater.
Additionally, Josie acquired culinary expertise by earning degrees from the French Culinary Institute and the Institute of Culinary Education. She is enrolled at the Yale Writer's Workshop and Fairleigh Dickinson University. Amidst the pandemic in 2020, Shalhoub penned both non-fiction articles and fictional stories, exploring themes of love and gratitude towards life.
The Inspiring Careers of Josie Lynn Shalhoub's Parents
Josie Lynn Shalhoub's father Tony Shalhoub became well-known for his role as Antonio Scarpacci on the TV show Wings, which aired on NBC from 1991 to 1997. He later starred as Adrian Monk in the series Monk on the USA Network from 2002 to 2009. His performance in Monk earned him three Primetime Emmy Awards for Outstanding Lead Actor in a Comedy Series.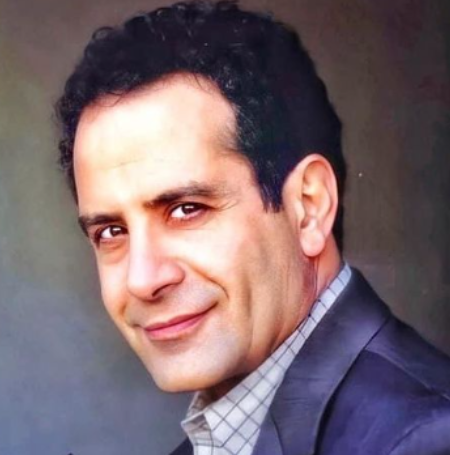 In addition to his television success, Shalhoub has had a thriving film career. He appeared in movies like Quick Change (1990), Barton Fink (1991), Big Night (1996), Men in Black (1997), Gattaca (1997), Paulie (1998), The Siege (1998), Galaxy Quest (1999), Spy Kids, Thirteen Ghosts, and The Man Who Wasn't There (all in 2001). He also lent his voice to characters in the Cars franchise (2006–2022), Teenage Mutant Ninja Turtles (2014), and its 2016 sequel.
On Broadway, Shalhoub received acclaim and won a Tony Award for Best Actor in a Musical for his role as Tewfiq Zakaria in The Band's Visit in 2017. He was also nominated for a Tony Award for his performances in Conversations with My Father in 1992, Golden Boy in 2013, and Act One in 2014.
Shalhoub's mother Brooke Adams began her career on stage and then gained recognition in the film industry with a significant role alongside Richard Gere and Sam Shepard in Terrence Malick's Days of Heaven (1978). She also appeared in Philip Kaufman's Invasion of the Body Snatchers (1978) and reprised her off-Broadway role in the film adaptation of Kevin Wade's romantic comedy Key Exchange (1985).
Brooke's filmography includes Gas Food Lodging (1992), The Dead Zone (1983) alongside Christopher Walken, Cuba (1979) with Sean Connery, and Tell Me a Riddle (1980). She has also starred in films like At Last and The Legend of Lucy Keyes (both in 2005). Adams also produced and starred in Made-Up (2002), a film written by her sister, Lynne Adams.
On television, Brooke has appeared in shows like Thirtysomething (1987), the miniseries Lace (1984) and Lace II (1985), 5 episodes of Monk (2002), and BrainDead (2016). Additionally, Adams is involved in writing, producing, directing, and starring in a web series called All Downhill from Here (2015).
Josie Lynn Shalhoub Personal Life
Josie Lynn Shalhoub is married to Traver. They tied the knot in August 2015 and had a son named Tucker Anthony Tischio in June 2020.
Shalhoub is active on social media and has a Twitter account, @josielynneadams, with 422 followers. But, she is not active on Instagram.
Stay updated in Glamour Path for more celebrity articles.
-->