Josephine Archer: The Bold and Beautiful Daughter of James Cameron Making Headlines on Her Own
Published Fri May 12 2023 By lsdx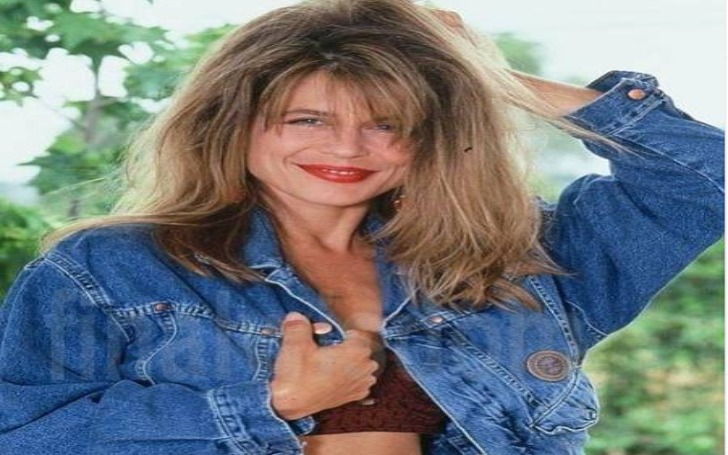 Josephine Archer Cameron is a well-known American star kid, recognized for her notable parentage. She is the daughter of the renowned actress Linda Hamilton and the highly acclaimed movie director and actor James Cameron.
As the child of such prominent figures in the entertainment industry, Josephine has garnered attention and popularity among the masses. However, specific details about her personal life and endeavors remain limited. Her lineage has undoubtedly contributed to her visibility and the interest surrounding her, but she has yet to establish a significant presence of her own.
Early Life and Family
Josephine Archer Cameron was born on February 15, 1993, and grew up in the United States, holding American nationality. She has been exposed to the entertainment industry from a young age because of her famous parents James Cameron and Linda Hamilton. Despite her parents' wishes for her to follow in their footsteps as an actress, Josephine chose a different path for herself.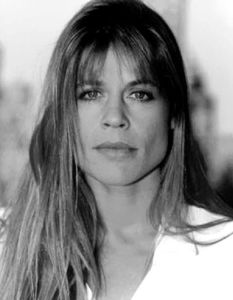 Josephine has a half-brother named Dalton Abbott, who is three years older than her and appeared in the popular film "Terminator 2: Judgment Day." Additionally, she has three other half-siblings Elizabeth, Claire, and Quinn Cameron, born from her father's marriage to Suzy Amis Cameron.
While Josephine has maintained a relatively low profile, her family's fame has brought her into the public eye. She has chosen to pursue a different career path, perhaps to carve out her own identity and make a mark in her own right.
Relationship Status: Is Josephine Single Or Dating Someone?
Josephine Archer Cameron has intentionally chosen to maintain a private life, away from the prying eyes of the public and media. She prefers to stay away from the spotlight and has successfully upheld her privacy throughout the years. The details about her current relationship status remain undisclosed, and it is unclear whether she is single or in a relationship.
To this day, Josephine has also managed to keep a clean public profile, free from any scandals, controversies, or rumors. Her focus on leading a private life has allowed her to navigate her personal affairs without drawing unwanted attention.
A Quick Look At Josephine's Parents' Love Story
Regarding her parents' personal life, Linda Hamilton began living with renowned film director James Cameron in 1991, and they later tied the knot in 1997. Unfortunately, their marriage only lasted for two years, and they ultimately separated.
Despite Josephine's family's high-profile relationships and past experiences, she continues to prioritize her privacy and live her life away from the public scrutiny often associated with her famous parents.
About Josephine's Net Worth
Josephine Archer Cameron was born into a family with a significant presence in the entertainment industry, yet she opted not to pursue a career in acting like her parents. Instead, she chose to forge her own path as a writer, embracing a different creative outlet. Her decision to lead a private life has resulted in limited information being available about her.
As of now, Josephine has an estimated net worth of over $3 million just like Bethany Mota. In comparison, her mother, Linda Hamilton, has amassed a reported net worth of $70 million, while her father, James Cameron, is believed to be worth an estimated $700 million.
Josephine Archer Cameron's Father Is A Multimillionaire
James Cameron, the Canadian-born director, is known for creating blockbuster films like The Terminator, Aliens, The Abyss, Titanic, and Avatar. His movies have achieved tremendous success, earning over $8 billion worldwide, with three of them ranking among the highest-grossing films ever made.

One of James Cameron's smart financial moves came during the production of Titanic. When the movie's budget went overboard, he chose to forgo his $8 million salary and instead opted for a share in the film's profits. This decision paid off handsomely when Titanic became a massive hit, earning Cameron an estimated $650 million. This success made Titanic the highest-grossing movie at that time.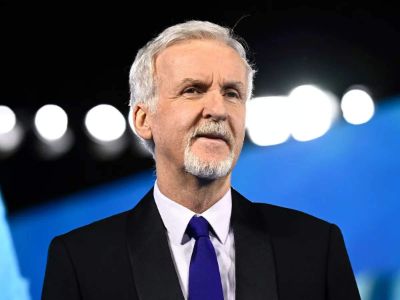 Not only that Cameron's financial triumphs didn't end there. With Avatar, he negotiated a similar profit-sharing deal, and to date, he has earned at least $350 million from the film's success. These achievements have contributed to James Cameron's impressive net worth, which is estimated to be around $700 million just like Percy Robert Miller aka Master P.
Who Is Josephine's Father? About His Career And Accomplishment
James Cameron is a renowned Canadian-born filmmaker and director known for his exceptional contributions to the film industry. He has directed and produced several highly successful and critically acclaimed movies.
In Brief About Cameron's Career And Success
James Cameron, the renowned Canadian filmmaker, has left an indelible mark on the world of cinema through his exceptional contributions. In 1984, he wrote and directed "The Terminator," a science fiction action film that achieved cult status and laid the groundwork for a successful franchise. Two years later, Cameron helmed "Aliens," a highly acclaimed sequel to Ridley Scott's "Alien." The film received critical acclaim and achieved significant commercial success.
In 1997, Cameron took on the roles of director, writer, and producer for the epic romance-disaster film, "Titanic." This cinematic masterpiece became a global sensation, captivating audiences worldwide and garnering immense commercial success. It earned numerous prestigious awards, including multiple Academy Awards such as Best Director and Best Picture.
In 2009, Cameron once again pushed the boundaries of filmmaking with "Avatar." He wrote, directed, and produced this groundbreaking science fiction film that revolutionized visual effects and immersive storytelling. "Avatar" broke box office records and became the highest-grossing movie of all time, captivating audiences with its breathtaking visuals and compelling narrative.
Throughout his career, James Cameron's films have not only achieved tremendous commercial success but have also left an enduring impact on the art of filmmaking. His visionary storytelling, technical innovations, and ability to captivate audiences have earned him numerous accolades and solidified his position as one of the most accomplished and influential directors in the industry.
How long Were Josephine's Father James Cameron And Mother Linda Hamilton married? Reason Behind Their Divorce
James Cameron and Linda Hamilton tied the knot in marriage In 1997. However, during their time together, rumors began circulating regarding an alleged affair between Cameron and actress Suzy Amis. The speculation surrounding their relationship put a strain on Cameron and Hamilton's marriage, leading them to make the difficult decision to separate after two years.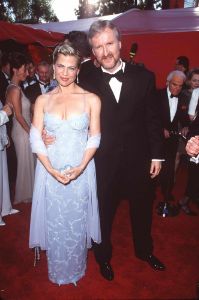 As part of their separation agreement, Linda Hamilton received a significant settlement of $50 million. This financial arrangement was likely meant to address the dissolution of their marriage and to ensure the well-being and financial security of both parties involved.
Body Measurements Of Josephine
Josephine Archer Cameron's height is currently under review, but she appears tall in her photographs. She has a slim and lean body figure.
Unfortunately, Josephine's other body measurements such as weight, chest-waist-hip, and dress size are unknown at this time. There may be an update on her body stats in the near future.
Follow Glamour Path to find out more interesting articles on celebrity biographies, relationships, and riches.
-->