Joseline Hernandez Plastic Surgeries and Tattoos
Published Tue Aug 13 2019 By DGM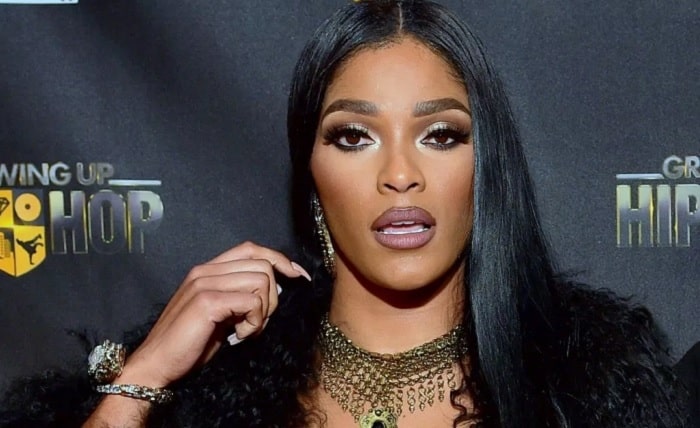 The Puerto Rican television personality, actress, and rapper Joseline Hernandez has done two plastic surgeries and is also associated with different rumors of going under the knife and getting other cosmetic job done. She has also inked multiple numbers of tattoos on her body.
Joseline has openly admitted about getting the job done on her breasts and buttocks but has never said anything about other rumors of a face lift. Here is a brief description of the plastic surgeries that she has done and might have done along with her tattoos:
Joseline Hernadez Before & After Surgery
The beautiful actress's body has been through a complete change if you compare her before and after picture keeping them side by side.Take a look at the picture given below: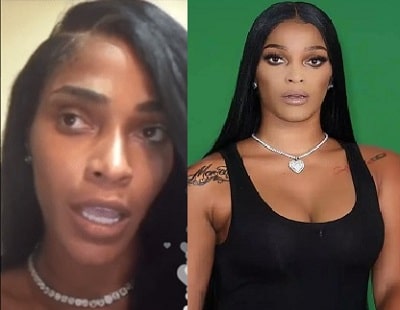 From the picture given above, we can easily see that the Love & Hip Hop: Atlanta star's whole body has seemingly transformed into something it wasn't before. Her face has alos drastically changed. Here is an anyalisis of the plastic surgeries that she has and might have done:
Breast Implants
In an interview on 'The Wendy Williams Show', Stevie J's wife admitted that she had breast implants when she was 25 years old. She told that she did the enhancement because she always wanted her breasts bigger and she had no regret in doing it. And why she? After all, she ended up getting a gorgeous and sexy body.
Buttocks Implants
Bonnie Bella Jordan's mamma Joseline Hernandez also opened up that she had buttocks implants in the same might on Wendy' show. When asked about if she had some work done on her rear end, she stated that she had a little nipping and tucking here and there. This clearly means that she indeed had implants on her buttocks and enhanced them.
Face Lift Rumor
The gorgeous rapper is also speculated to have used a surgeon's knife and having a face lift done. It is because it wasn't exactly how her face looked in the past than how it looks currently. Every facial feature of her face were totally different in the past than how they are at present. From her lips to her eyes and cheeks, everything seems to have been modified using a knife.
Joseline Hernandez's face looks much younger for a 32 years old woman and there aren't much of snagging or folding on her facial skin. This could possibly be the result of the cosmetic surgeries that she might have done on her face. Though she hasn't confirmed yet but there are strong chances that she opted for her face lift.
Tattoos & Their Meaning
The Puerto Rican model Joseline Hernandez has inked at least 10 known tattoos on her body which are as follows: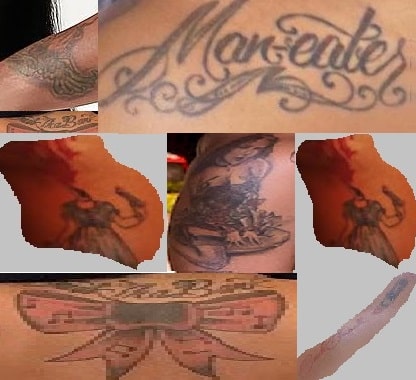 Star on Right Breast
Yes, it is a bit weird but the LHHA star actually inked a star on her right breast which symbolizes hope, truth, and spirit.
Suicidal Tattoo
Joseline who has a net wroth of $350,000 has a tattoo on her right abdomen where a girl is committing suicide.
Girl on Right Arm
The eminent model has a drawing of a girl on her right arm. It looks as if the girl in the tattoo is posing for a picture.
Man-eater Tattoo
The stripper-turned-actress Joseline Hernandez has a written a writing on her right shoulder which reads 'Man-eater'.
Drawing on Left Wrist
The Puerto Rican Princess has a tattoo on her left wrist which seems either a flower or bird. The flower in a tattoo very often symbolizes purity.
Ribbon on the Back
Joseline who has worked with Rapper Consequence has drawn a red ribbon on her back and there's a three words' writing encrypted on the top of it.
Lipstick on Left Shoulder
The 'Mention Me' singer has inked a lipstick with some kind of a writing. The tat is of the days when she used to work as a stripper.
Writing on the Lower Biceps
Stevie J's baby mamma has a writing written with the help of ink on her left lower biceps.
Drawing on Belly
The former stripper has a drawing on the right side of her belly just beside the suicidal tattoo.
Picture on Belly
Carmen Hernandez's daughter has an unspecified flower like picture inked on left belly. The tat is located near the drawing on her right belly.
Visit Glamour Path for more LHHA celebrity plastic surgeries and tattoos.
-->