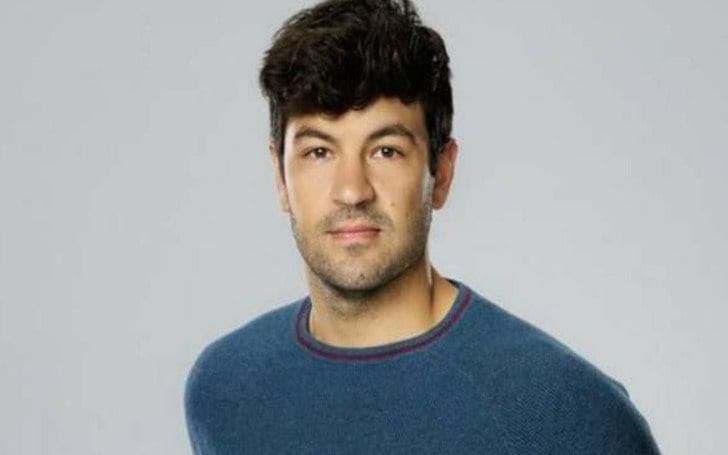 Jordan Masterson is an American television and film actor best known for his portrayal of Mark in the comedy film 'The 40-Year-Old Virgin.' Since he was a child, he has been performing and appearing in television commercials. The well-known actor is a supporter of the Citizens Commission on Human Rights (CCHR).
Jordan Masterson comes from a family of entertainers, so it's only logical that he'd want to work in the entertainment industry. He is also known for his roles as Ryan Vogelson in Last Man Standing (2012-2020), Alex in The Beauty Inside (2012), and Dumptruck in Greek (2010-2011), among others.
Early Life
Jordan Masterson was born on April 9, 1986, in Dunedin, Florida, to Carol Masterson his mother, and Joe Reaiche his Father. Jordan has two brothers, Danny and Christopher Masterson, as well as an older sister, Alanna Masterson. Danny and Christopher, his older half-brothers, are both actors. All of his grandparents are still alive, including his maternal and paternal grandfathers, Francis Bernard Nicholson and Frank J. Masterson, as well as his maternal and paternal grandmothers, Helen Teresita McCormick and Dorothy Boylan.
In his early years, he was quite engaged in activities such as skiing, golf, poker, tennis, and baseball. Jordan enjoys throwing parties for his buddies and DJing. He got completely devoted to performing and refined his skills in school drama classes.
Siblings
Danny Masterson was born in Long Island, New York, on March 13, 1976, to Carol and Peter Masterson an insurance agent. He is most recognized for his roles as Steven Hyde in That '70s Show (1998-2006), Nightshade in Dracula 2000(2000), Karl in Face/Off (1997), and Seth in Beethoven's 2nd Symphony (1998). He has a daughter named Fianna Francis Masterson with actress Bijou Phillips.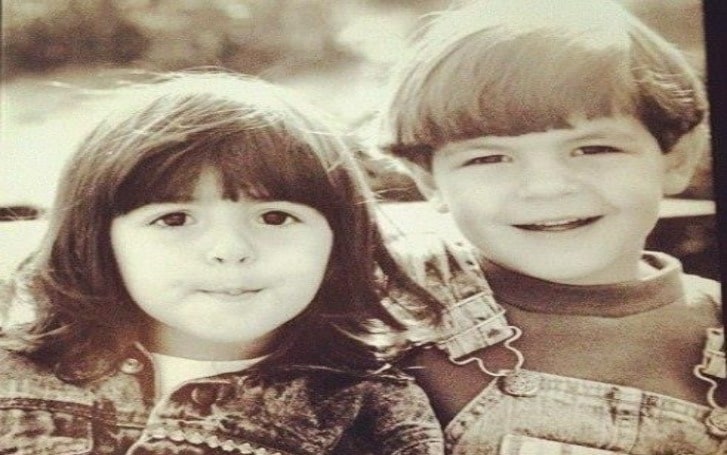 Christopher Masterson was born in Long Island, New York, on January 22, 1980, to Carol and Peter Masterson. He is an actor and producer who is best known for his roles as Francis in Malcolm in the Middle (2000-2006), Scotty O'Neal in My Best Friend's Wedding (1997), and Buddy in Scary Movie 2 (2001).
Carol and Joe Masterson gave birth to Alanna Masterson on June 27, 1988, in Long Island, New York. She is noted for her appearances as Tara Chambler in The Walking Dead (2013-2019), Lydia in Mistresses (2016), Colleen Carlton in The Young and the Restless (1994), and Hillary Boyd in Grey's Anatomy (2009). With her lover Brick Stowell, she had a daughter named Marlowe Masterson.
Mother and Father
Carol Masterson, Jordan's mother, works as a manager. His mother serves as his personal manager, which is a blessing. He appears to be quite close to his mother since he recently tattooed her name on his neck to memorialize her. Carol has two kids, Danny and Christopher, from her marriage to insurance agent Peter Masterson. She married Joe Reaiche, a rugby player, in 1984 and they have two children Alanna and Jordan.
Jordan's father, Joseph Reaiche, is of Lebanese heritage and was a former rugby player in Australia. In the Australian Rugby League, he was a member of the Sydney Roosters (National Rugby League). After Joe left Scientology, Joe and Carol divorced, and Carol and the children split up from their father. Although his father's surname is Reachie, the actor goes by Peter Masterson, the surname of his mother's first husband. This occurred after his biological father was excommunicated from the Scientology family religion. Jordan hasn't spoken to him in years and the latter claims in an interview that he has lost touch with his children since he isn't permitted to contact them.
Relationship
Although the star of The 40-Year-Old Virgin is currently unmarried, he was involved in the dating scene a few years ago. Dakota Johnson, the star of 50 Shades of Grey, with whom he had a four-year romance. They began dating in 2011 and remained together until 2014 when they split up. Jordan is said to have suggested Scientology to Dakota, his then-girlfriend, as a means to cope with the success of '50 Shades of Grey.' Dakota had already met his family and had been Jordan's sister's friend before they met through mutual connections. Jordan paid Dakota a visit on the set of her film Fifty Shades of Grey in 2014, and the two also attended a number of red carpet events together.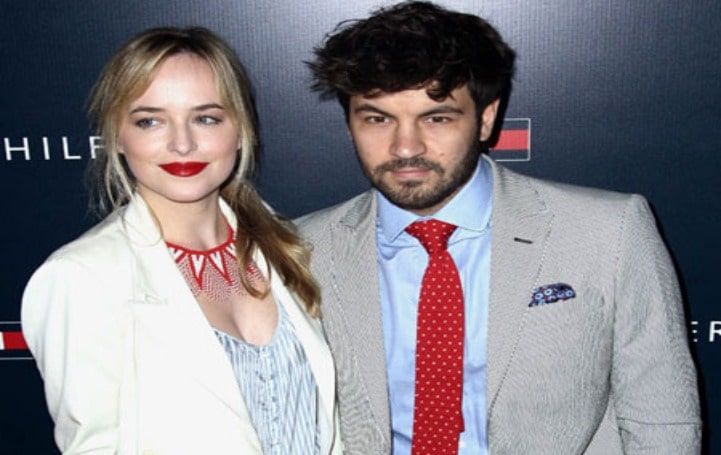 Jordan Masterson was close with writer and actress and model Angie Simms before his affair with Dakota. After meeting at a private party in 2006, he began dating her. They dated for about four years before breaking up in 2010 for unspecified reasons. There are also rumors of him dating Hilary Duff (2003) who is an American actress, businesswoman, and singer.
Scientology
The popular actor is one of Scientology's most fervent adherents, which is only reasonable given that both of his parents are devout Scientologists. He is outspoken about his ideas and follows their regulations to a tee.
Jordan and his mother were fast to cut relations with his father after his father severed links with the Church, as dictated by the Church of Scientology. Alanna, his sister, is also a devout Christian.
Social Media
The actor does not have verified accounts on any social networking networks, such as Facebook, Instagram, or Twitter.
When it comes to his personal life, the man is very private. He is highly focused on his profession and spends quality time with his family and friends.
Career
The American actor made his acting debut on the set of Marilyn & Bobby: Her Final Affair in 1993, and he has since appeared in a number of prominent productions. He rose to prominence, though, after appearing as a guest on That '70s Show, a sitcom featuring his half-brother Danny Masterson. In 2002, he joined his second half-brother on the TV series "Malcolm in the Middle," and in 2005, he made his first important appearance in "The 40-year-old virgin," a romantic comedy film starring Steve Carll, Catherine Keener, and Paul Rudd. These were great successes.
Dumptruck took up the character of "Greek" in the television series "Greek" in the years before he took over the position. He maintained his acting career with guest parts on shows like "7th Heaven," "CSI: Miami," and "How I Met Your Mother" from 2009 to 2011. In 2012, he also landed the lead role in Ryan Vogelson's TV comedy series Last Man Standing. He joined the show in his second season and has appeared in over 80 episodes of the Primetime Emmy Award-nominated series since then. Jordan has appeared in several successful projects in addition to his long-running role in "Last Man Standing," including the romantic comedy-drama "The Beauty Inside" in 2012, the comedy film "Bad Roomies" in 2015, and the thriller film "Urge" in 2016, starring Pierce Brosnan, Justin Chatwin, and Danny Masterson.
Net Worth
Jordan Masterson has had a tremendous career in the film industry, and his net worth as of 2022 is estimated to be more than $3 million. In addition, his annual income, including fees and charges, is around $100,000. His film, "The 40-Year-Old Virgin," had a total budget of $26 million and grossed $177.4 million at the box office.
The millionaire reportedly purchased a $1.9 million property in the Los Feliz neighborhood of Los Angeles, California, in 2020. He may not be the wealthiest or most well-known actor in Hollywood, but he is reaping the benefits of his career.
Keep following the Glamour Path!
-->