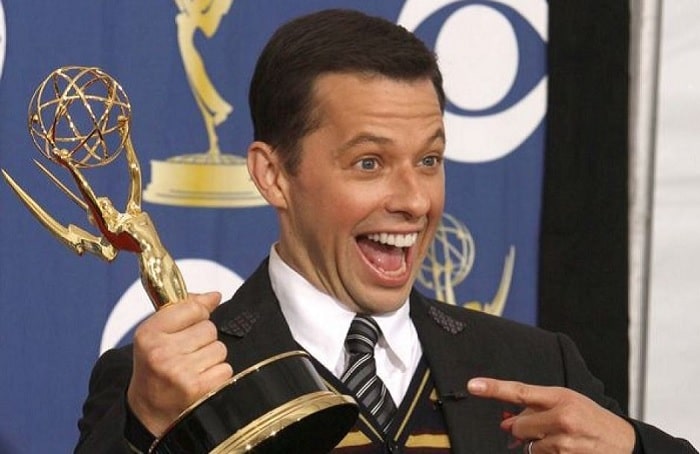 Jon Cryer whose full name is Jonathan Niven Cryer is a famous American actor, television director, and comedian who is best recognized as the character of Alan Harper in the hit sitcom series 'Two and a Half Men'.
Cryer was born on the 16th of April, 1965 in New York, United States and has been acting since 1984.
Here are 10 facts about Jon Cryer:
Net Worth & Earnings
According to Celebrity Net Worth, Jon Cryer holds an estimated net worth of $65 million and he has been able to amass such an impressive number from his successful career as an actor and comedian. He earned a whopping amount of $650,000 per episode from the 'Two & a Half Men' show.
Cryer's spouse, Lisa Joyner also has a huge fortune of $4 million. Hence, the couple has a great combined net worth of nearly $70 million.
Drives Tesla Car
The 'Pretty in Pink' actor has an expensive white Tesla worth $36,000 which is not so big deal for his vast bank balance. Before Tesla, he owned a Volvo V70 which costs a hefty amount between $23,650 and $29,260.
So, it is fair to say that he switched to a beast car from another beast car. The cars he owned and owns are something we could only imagine to get.
Mansion in LA
The eminent owns a lavish mansion in Los Angeles California, US which he bought back in July, 2006. The 2,556 sq ft home costed him a huge amount of $1.649 million and has a 3 bedroom, 2 bathroom and a lavish pool and big garden. He is currently living a happy life in the mansion with his wife, Lisa and two kids.
Wife - Lisa Joyner
As we mentioned earlier, the 54 years old comedian is married to his wife, Lisa Joyner for over a decade now. Lisa is also an American entertainer who has played in the movie and TV show such as 'Long Lost Family' and 'America's Sweethearts'. The couple tied the knot back in 2007 and share a daughter together as a symbol of their eternal love.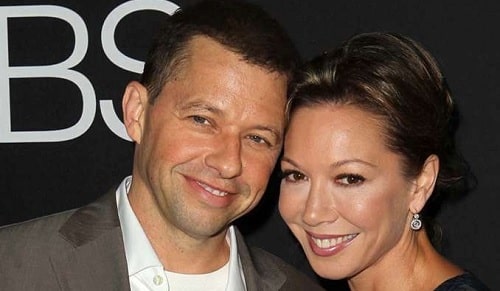 Ex-Wife
Prior to the time when Jon was married to Lisa, he was married to Sarah Trigger for a period of 5 years. They married in 1999 and even had a son as their lovely child. Unfortunately, the marriage didn't last long and they divorced in 2004 parting their separate ways.
Two Children
As we mentioned earlier, Jon shares one son: Charlie Austin Cryer with his ex-wife Sarah and a daughter: Daisy Cryer with his current wife, Lisa. Charlie was born on the 27th of June, 2000 and Daisy was born in 2009. The two kids have a very lovely relationship with their wonderful father.
Jon Cryer & Charlie Sheen Friendship
The husband of Lisa has a very friendly bonding with his co-star from the 'Two & a Half Men' Charlie Sheen. The two became very good friends from the time they started off together from the sitcom show together.
When Charlie entered rehab following the use of drugs and was later on fired from the show, Jon felt very hard to lose not only a co-worker but also a very good friend of his.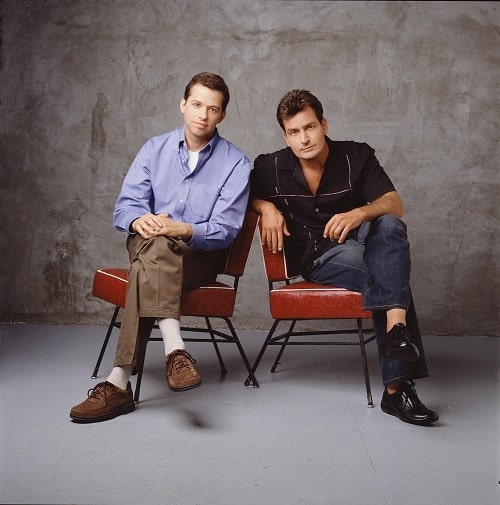 Jon had a brotherhood like bonding with Sheen and said that they would have more craziness stuff on set. He also added that after the incident, he hadn't talk to him in a couple of years but life is a roller coaster when you have Charlie in it. If only we could see these actors reunite on screen again.
Jon's Ex-wife Tried to Kill Him
It was back in 2010 when news came that Sarah, Jon's ex-wife tired to kill him by hiring her ex-boyfriend Eddie Sanchez as a hit man to kill the actor. Trigger and Eddie also planned to murder the estranged husband of Sarah as per her lawyer.
Sarah, on the other hand, has denied all the allegations of planning to murder anyone. She accused Eddie to have been planning for the murders simultaneously. After the incident, Jon demanded more security on the set of his shoot.
Social Sites
The Primetime Emmy Award winning actor is active on both Instagram and Twitter. First of all, he has a total of 6110 followers on Instagram where he has posted 26 posts till date. Moreover, his Twitter account has a huge following base of 244.5k followers with 131.1k tweets.
Body Measurements
Jon Cryer has a height of 5 feet 9 inches (175 cm) and a body weight of 74 kg (163 lbs). He has a not so muscular body with Dark Brown color and blue pair of eyes.
Visit Glamour Path for more Celebrity facts.
-->