Johnny Knoxville All Nine Tattoos With Their Meaning
Published Mon Sep 09 2019 By DGM
The 'Action Point' star Johnny Knoxville has inked several visible tattoos on his body. There are at least nine tattoos combining small and big tattoos present on his body.
The tattoos on Knoxville's body include writings, drawings, and symbols of different things. Here is everything you need to know about the tattoos that the star has inked till date:
Inked Daughter's Name on Chest
The 48 years old actor Knoxville has a writing inked on his chest which is located at the left side. The writing reads 'Madison' which is the name of his eldest child and daughter Madison Clapp.
Johnny seems to have a very lovely bonding with his daughter and loves her very much. The tat is just one evidence of the infinite love of the actor for his princess.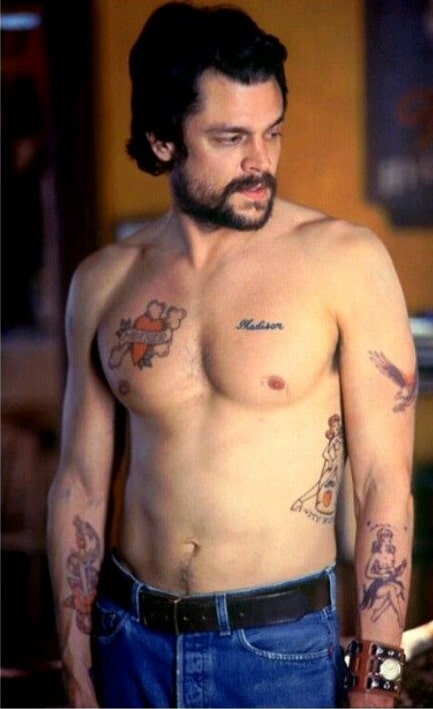 Tattoo on Right Chest
This tattoo of Johnny Knoxville seems to be some type of drawing where two human like characters are seen holding each other and dancing.
Maybe, this tat recalls the romantic life that Johnny has with his wife.
Girl on Left Lower Arm
Johnny whose real name is Philip John Clapp has a drawing of a girl inked on the lower arm of her left. We can see there is a lady sitting and playing a musical instrument, most probably a guitar.
Leon Tattoo on Left Upper Arm
Melanie Lynn Clapp's ex-husband has a tattoo inked on her upper left arm. In the tattoo, we can see that there is a face of a person and there is a writing below it which reads 'LEON'! He previously used to have a bird tattoo on the same spot but covered with this tattoo.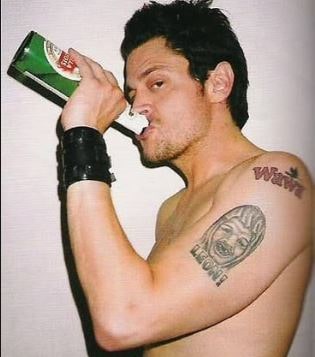 Wawa on Upper Left Arm
Knoxville has inked a writing that reads 'Wawa' on the upper part of his left hand. The writing must symbolize something memorable for him.
Drawing on Left Rib Cage
The 'Jackass' star has a drawing drawn on his left rib cage where we can see that there are two person from which a girl is naked and is about to sit on a fruit. The meaning of this tattoo quite undefinable.
Globe Tattoo on Right Wrist
On the inner part of the right wrist of Johnny Knoxville, the eminent actor who holds an estimated net worth of $75 million has inked a globe tattoo.
Inside this tattoo, there are three stars forming a triangle formation. As globe represents reality and truth and the stars symbolize spirituality, it means a lot to him.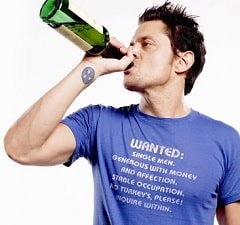 Writing on Right Arm
The father of three has inked some sort of writing on the upper part of his right hand, near biceps. The writing appears to some kind of name or proverb holding a special meaning in his life.
Tattoo on Right Hand
Naomi Nelson's spouse Johnny Knoxville has another tattoo inked on his right hand which is a floral-like design. Flowers represent transformation and faith of the holder.
Follow Glamour Path for more celebrities' tattoo.