John Morgan's $730 Million Net Worth - Targets to Be Billionaire Soon
Published Wed Jul 22 2020 By Aashika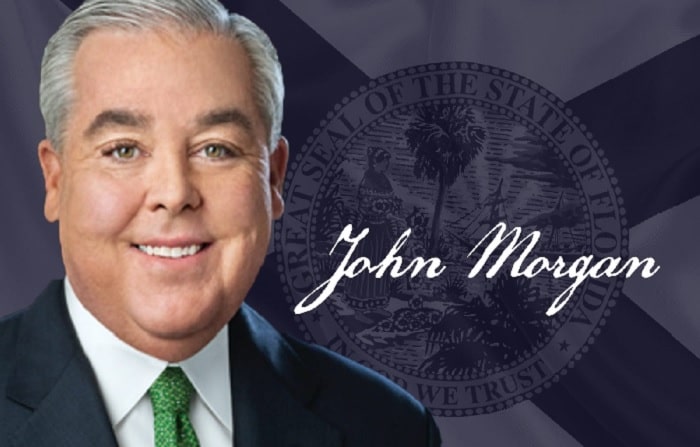 American attorney and businessman, John Morgan has a whopping net worth of $730 million. He accumulated his massive wealth through his profession as a lawyer, businessman, philanthropist as well as an author.
He told in Orlando Magazine that one of the professional goals is to be a billionaire, and that "I think I have a shot".
Here is some information about how John Morgan earned and invested his net worth.
Owner Luxurious Mansion
Morgan's purchased an 18,000 square-foot mansion which is located in Lake Mary, Florida.
The mansion costs $13 million which featured 6 bedrooms, 7.5 bathrooms, a big kitchen, a family dining room, a library, and many more.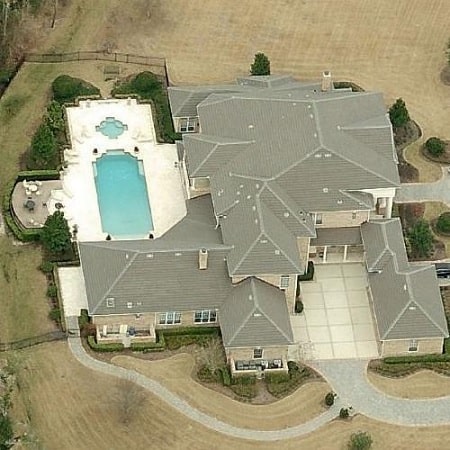 Collection of Cars and Private Plane
Attorney John Morgan uses an expensive model of cars such as Lamborghini, Ford, Audi, BMW, Ferrari, Aston Martin, and more. He has his own private jet plane which costs about $3 million. He used his jet for his official purpose as well as her going outing with family.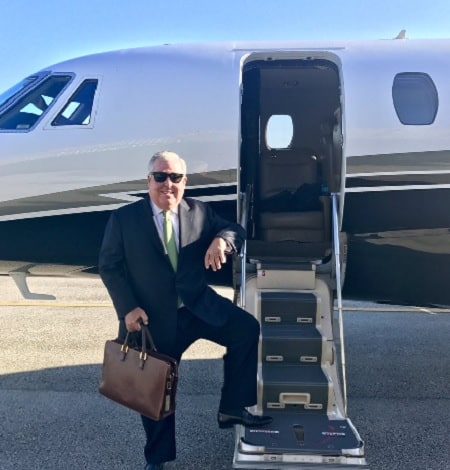 Real Estate
Being a businessman, John Morgan has established numerous companies that help him to earn millions of dollars as income. He is the founder of Morgan & Morgan, Wonderworks Attraction, PMP Marketing Group, ClassAction.com, and Abogados.com.
Not only companies, but also is the owner of lands, hotels, restaurants, and shopping centers.
Investment in Medical Marijuana
Morgan has funded in many fields and one of them is also Medical Marijuana in Florida. It appeared again as Amendment in November 2016. Whereas, John finance to the Yes efforts by donating $6.5 million.
Political Activity
He is also a well-known politician. Morgan contributed nearly $1.075 million last month to committee Florida for a Fair Wage, which is trying to get the amendment on the November. In August 2019, Morgan & Morgan had donated $4.15 million raised by the political committee Florida for a Fair Wage.
Earned as an Author
John has written two books which are 'You Can't Teach Hungry… Creating the Multimillion Dollar Law Firm' (2011) and 'You Can't Teach Vision: The Twenty-First Century Law Firm' (2015). The book's cost price is $108.17 and $85.00 for paperback respectively. His books were the bestseller in New York.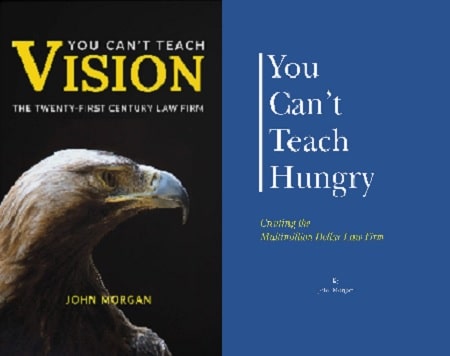 Philanthropy
'Morgan & Morgan' founder has been seen as active in many charitable works. In March 2013, he and his wife Ultima Morgan donated $2 million to the Second Harvest Food Bank of Central Florida. Again, in 2015, he donated $1 million to Harbor House domestic abuse shelter and in 2017 he pledged $1 million to Joel Hunter's Community Resource Network.
In September 2017, when Hurricane Maria devastated Puerto Rico then he gave his private plane to support transportation for doctors and medical supplements. He has also donated $1 million to the University of Florida's Levin College of Law in 2019.
Visit Glamour Path for more information about celebrity net worth.
-->