10 Facts About "Duck Dynasty" Star John Luke Robertson With Pictures and Proof
Published Sun Jun 30 2019 By Akki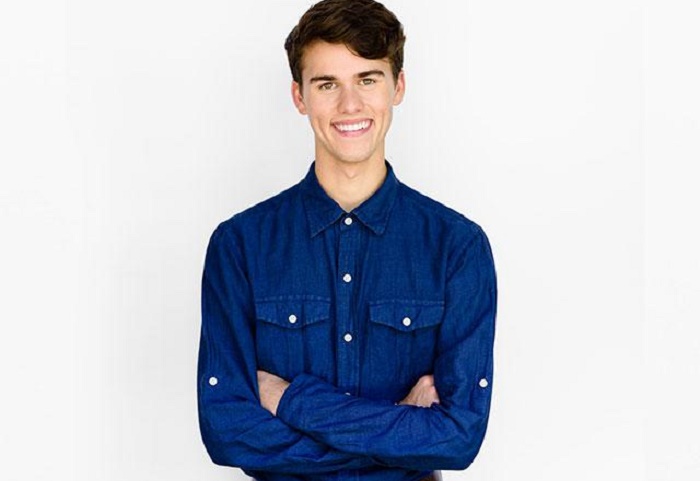 If you are into duck hunting, you guys are gonna like John Luke Robertson, a duck hunter guy who is following a footstep of his parents. He is also very famous for his appearance in show Duck Dynasty.
Here are 10 facts about "Duck Dynasty" star John Luke Robertson
Married at Age of 20
John Luke Robertson married his girlfriend Mary Kate McEacharn on 27th Jun 2015, he was 20 years old by the time of marriage. He used to know Kate for a long time, where he proposed his girlfriend on his 19 birthday in 2014.
According to him, he got married at a very young age and he was only following in the path of his family business.
Soon Becoming a Father
It had been already over four years of John Luke marriage, where all the family member is waiting for a special moment of miracle. On Saturday, 11th of May, 2019, he and his wife Mary Kate Robertson took their Instagram to make an announcement about having a baby boy soon this October and they are very happy about it.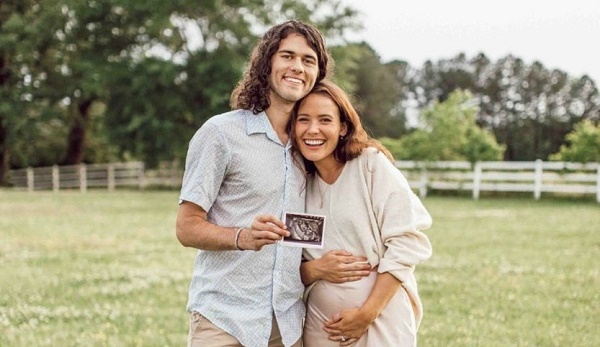 Net Worth
John Luke has a net worth of $800,000, which he earned from his endeavors as a family business, writer and TV personality. He earned $10,000 per episode from the Duck Dynasty show, where the show manager signs a check of $200,000 per episode, as a payment to the whole star of the show.
Furthermore, he generates a good amount of dollar from his other profession and he is planning on building a new house with his wife.
Family
John Luke Robertson was born into a successful duck hunter family in West Monroe, Louisiana, United States. He is Son of Willie Robertson and Korie Robertson and elder brother to Sun, Sand & Romance actress Sadie Robertson.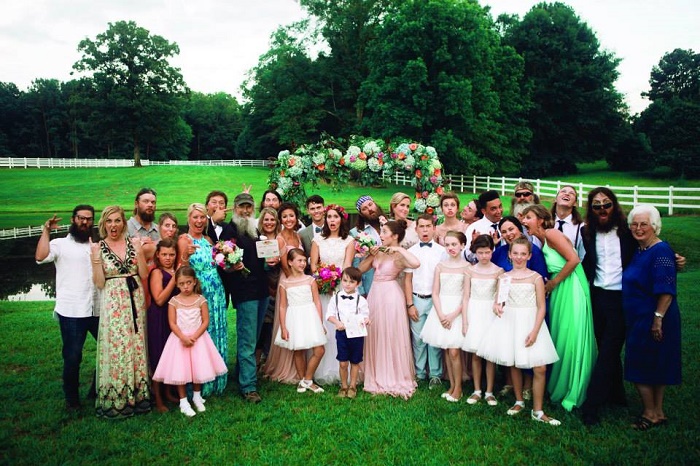 Grandson of Phil Robertson
John Luke is a grandson of famous American hunter Phil Robertson, who is also businessman, and reality television star. He has appeared on the popular television series like; "Duck Commander", and " Duck Dynasty", where he was nominated for category Choice TV: Male Reality/Variety Star in 2013 Teen Choice Awards.
Recreating his Parent photo
Recently, John and Kate had a great idea to recreate an old memory of his parents so, the couple took a picture of themselves showing off their bellies on the beach.

The photo was exclusively shared with PEOPLE, was in the picture John and Kate were wearing the same outfit, with the same pose along with same facial expression like his parents had in their photo back, when Korie, mother of Luke was pregnant with him.
TV Appearance
John Luke Robertson on screen with an appearance in
87th Annual Macy's Thanksgiving Day Parade (2013). After that, he was seen in Nickelodeon Kids Choice Awards 2014. Later on, he also appeared in hit Fox and Friends TV talk show on 18 May 2016.
Duck Dynasty Show
John Luke Robertson is widely known for his appearance in Duck Dynasty, where he starts to appear from season 1 episode 3 High Tech Redneck on 28 March 2012. Literally, he has appeared in 49 episodes over five years in the show, where the show follows a life of rich Louisiana family who is famous for their prosperous duck-hunting business.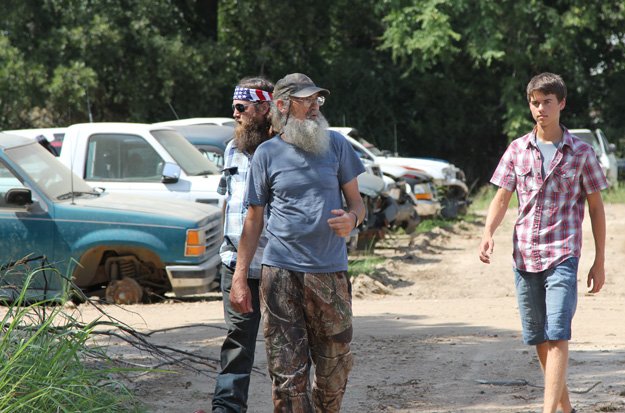 Writer
Apart from his TV appearance and Duck Dynasty, Robertson is also a well-known writer, where he is famous for Autobiography "Young and Beardless" published in 2016. He has also published other four books; "Willie's Redneck Time Machine", "Si in Space", "Jase and the Deadliest Hunt", and "Phil and the Ghost of Camp Ch-Yo-Ca".
Be Your Own Duck Commander Collector's Set
After publishing four books in the same year in 2014, John Luke made special books set of same four-book juvenile fiction series "Be Your Own Duck Commander Collector's Set" on September 19, 2014.
As Publisher Description the books set featuring the popular cast of Duck Dynasty, where the books set value is $40, where it cost around $12.99 online on Apple Books and $26.83 for paperback on Amazon.
Visit Glamour Path for more Celebrities News and Information.
-->