Joe Mantegna and Arlene Vrhel: A Love Story Spanning Near 5 decade
Published Fri May 26 2023 By emperor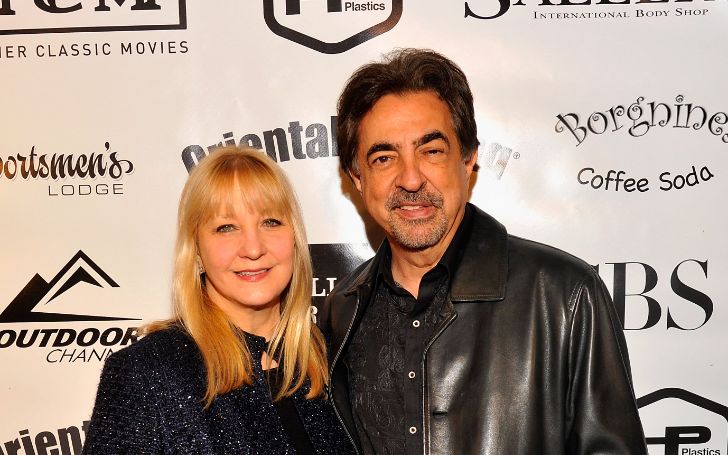 Joe Mantegna and Arlene Vrhel's remarkable love story has stood the test of time, serving as a shining example of devotion and unwavering support in the fast-paced world of Hollywood. From their humble beginnings as high school sweethearts to their enduring marriage that has spanned nearly five decades, they experienced the highs and lows of life together, emerging stronger with each challenge they faced.
The lovely couple Joe and Arlene's journey is an inspiring testament to the power of love, commitment, and shared dreams. Let us dive into the extraordinary tale of Joe and Arlene, exploring their captivating encounters, their magical wedding day, the joys and trials of parenthood, the unbreakable bond they share, and the fulfilling life they continue to build together.
How Did The Joe Mantegna & Arlene Vrhel Meet Each Other?
In the hallways of their high school in 1969, fate brought Joe Mantegna and Arlene Vrhel together, setting the stage for a love story that would defy the odds. It all began with a dare, as Joe fearlessly auditioned for a production of West Side Story.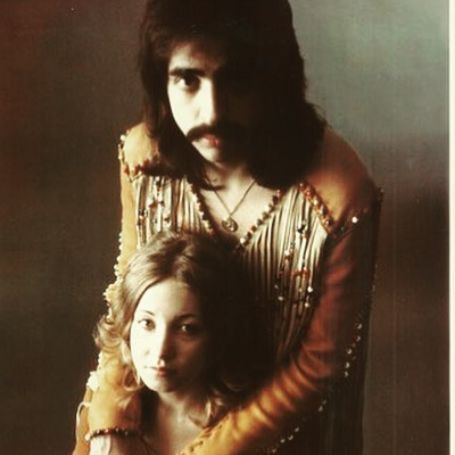 While Joe didn't secure a role, this pivotal moment ignited his passion for acting. Destiny intervened when he joined a Chicago production of the hit musical Hair, where he first laid eyes on Arlene. Their shared love for the stage and a deep connection between them quickly blossomed, and they embarked on a remarkable journey of love and dreams.
Joe, and Arlene's Wedding Ceremony
Amidst the enchanting backdrop of Paris, Joe and Arlene's love reached new heights as they exchanged vows atop the iconic Eiffel Tower in 1975. Surrounded by their closest family and friends, their intimate ceremony radiated with joy, love, and a sense of adventure.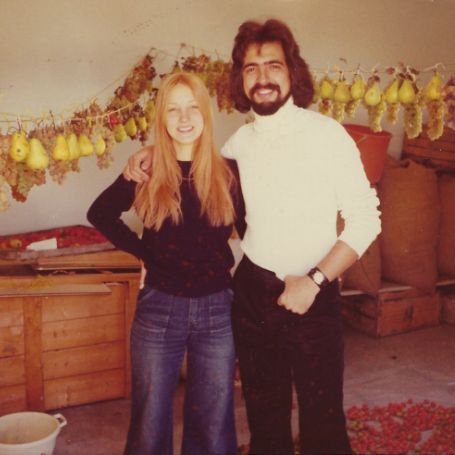 The magical ambiance of that day reflected the profound connection Joe and Arlene shared, setting the stage for the beautiful chapters of their lives yet to unfold. As they promised a lifetime of togetherness, they embarked on a journey as husband and wife, ready to face whatever challenges and triumphs lay ahead.
Has Two Children
Parenthood brought a new depth of love and resilience to Joe and Arlene's lives, as they navigated the joys and trials of raising their two daughters, Mia and Gia. In 1987, their first daughter, Mia, entered the world prematurely, presenting them with unforeseen health challenges.
Despite the uncertainties, Joe and Arlene stood united, embracing their roles as loving and supportive parents. When Mia was diagnosed with autism at age two, their unwavering devotion became even more critical. They embarked on a journey of understanding, advocacy, and unwavering love, ensuring Mia had every opportunity to thrive.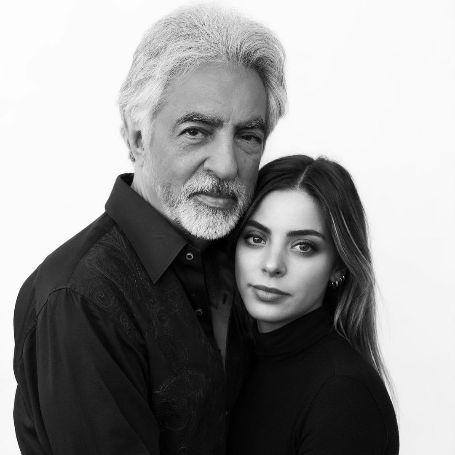 In 1990, Joe and Arlene's family grew once more with the arrival of their second daughter, Gia. As of now, she has embraced her parents' artistic legacy and pursued her own path as an actress.
Joe and Arlene's daughter Gia, known professionally as Gia Mantegna, has made her mark in the entertainment industry. She is carving out a unique identity while benefitting from the guiding wisdom and support of her loving parents.
Are Joe And Arelene Still Together?
Throughout their enduring relationship, Joe and Arlene have weathered storms together, demonstrating the strength of their commitment. While some couples face challenges that lead to separation, Joe and Arlene have defied the odds, their bond remaining unbreakable.
Joe and Arlene have navigated the ups and downs of life as a united front, drawing strength from their love and unwavering support for each other. Their enduring commitment serves as a beacon of hope, showcasing the resilience and determination needed to overcome obstacles in relationships. The foundation they built together has proven sturdy, allowing them to weather any storm that comes their way.
Net Worth Of Joe Mantegna & Arlene Vrhel
Joe Mantegna has a net worth of $25 million. He earned a substantial salary during his time on the TV series "Criminal Minds," at one point making $130,000 per episode. He has also made significant real estate investments, including the purchase of a home in the Toluca Lake neighborhood of Los Angeles for $1.58 million in 1991.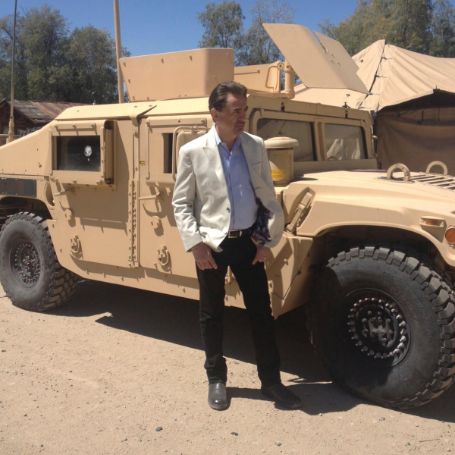 In 2020, Joe and his wife Arlene announced plans to sell this property. Two years before that, they bought another home in Hollywood Hills for $1.3 million. Prior to that, Mantegna acquired a beachfront property in Oxnard, California, for $4.9 million.
Career Highlights
Joe started his career on stage, starring in productions such as "Hair" and working with renowned playwright David Mamet in the Pulitzer Prize-winning play "Glengarry Glen Ross," which earned Mantegna a Tony Award. He has appeared in several of Mamet's films, including "House of Games," "Homicide," and "Redbelt." Mantegna has also acted in major motion pictures such as "Three Amigos," "The Godfather Part III," and "Up Close and Personal."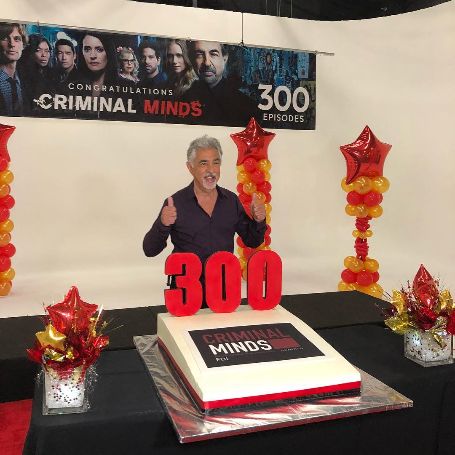 On TV, Joe has appeared in series like "First Monday" and "Joan of Arcadia," as well as miniseries such as "The Last Don," "The Rat Pack," and "The Starter Wife." He is widely known for his role as FBI Supervisory Special Agent David Rossi in the popular series "Criminal Minds."
Physical Appearance
Joe Mantegna is a slim and charismatic individual with a captivating presence. Standing at 5 feet 6 inches tall (173 cm), he carries himself with confidence and grace. With a body boasting measurements of 38-12-32 inches, his slender frame accentuates his sleek appearance. Weighing in at 80 Kg (176 pounds), he maintains a healthy physique that complements his overall persona.
Joe's distinguished white hair serves as a unique feature, adding an air of sophistication to his style. His piercing blue eyes captivate those around him, further enhancing his magnetic charm. Sporting a shoe size of 10 US, he ensures his steps are grounded and purposeful.
In contrast, Arlene Vrhel stands at 5 feet 5 inches and weighs approximately 60 kilograms. Her flowing blonde hair beautifully contrasts with her enchanting blue eyes. Together, Joe and Arlene exude an undeniable allure, captivating everyone they encounter.
For More Interesting Celebrity Relationship Content Follow our Page Glamour Path!
-->