Joe Gatto Net Worth: Exploring the Wealth of the Impractical Jokers Star and TV Personality
Published Wed Jun 14 2023 By prazu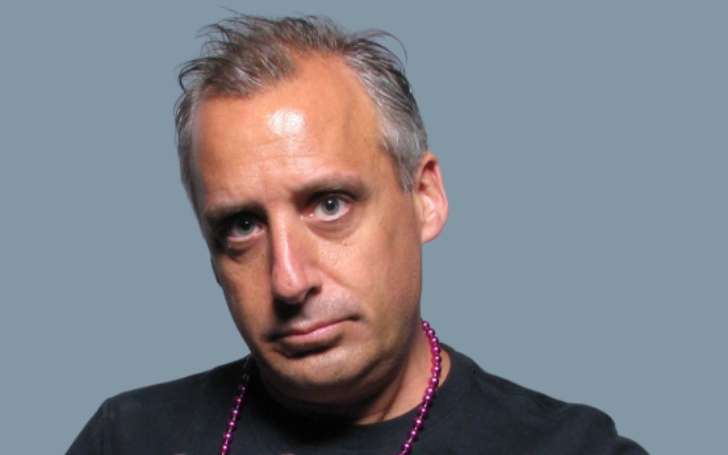 Joe Gatto is an American comedian, actor, and producer from Staten Island, New York. The 5'10'' tall actor used to be part of a comedy group called the Tenderloins, along with Sal Vulcano, James Murray, and Brian Quinn. Together, they starred in a TV show called Impractical Jokers, which started airing on TruTV on December 15, 2011.
In this article, learn in detail about Gatto's personal and professional life.
Joe Gatto Early Life
Joe Gatto, born on June 5, 1976, in Staten Island, comes from an Italian background. He went to Monsignor Farrell High School, where he was part of the Improvisation Club with Murray, Vulcano, and Quinn.
Gatto pursued his education at LIU Post and earned a degree in accounting. Sadly, his father passed away in 1995 due to pancreatic cancer. While there were rumors about alcoholism being the cause, Joe clarified that those claims were untrue.
Joe Gatto's Net Worth
As of 2023, it is estimated that Joe Gatto's net worth is around $7 million. He has earned this wealth through his successful career in acting and comedy, as well as his executive-producing contributions to the show Impractical Jokers.
Additionally, Gatto appeared alongside his fellow Tenderloins on the TBS comedy game show called The Misery Index.
Joe Gatto Promising Career
Joe Gatto has established himself as a successful entertainer, primarily known for his work as a comedian, actor, and television personality. He rose to prominence as a member of the comedy troupe called The Tenderloins, which he formed with his childhood friends Sal Vulcano, James Murray, and Brian Quinn. Initially, they gained attention through live sketch comedy performances.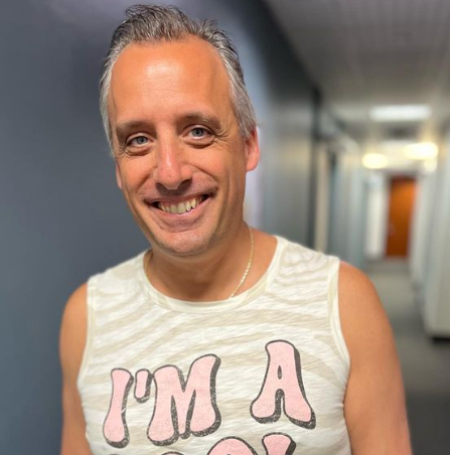 However, their breakthrough came when they ventured into hidden camera comedy. In 2011, their television show Impractical Jokers premiered on truTV, swiftly amassing a dedicated fan base. The show's unconventional concept, where the four friends challenge each other to perform daring and embarrassing tasks in public while being recorded by hidden cameras, captivated audiences.
Joe's fearlessness and ability to embrace awkward situations made him a standout performer, and his infectious laughter became a trademark of the show. Apart from Impractical Jokers, Gatto has explored various other projects in his career. He has made guest appearances on television shows like The Misery Index on TBS, reuniting with his fellow Tenderloins members.
Gatto has also contributed his voice to animated series such as The Tenderloins Presents: TBS' Storyville and Space Ghost Coast to Coast. Beyond his on-screen endeavors, Joe has actively participated in live performances and tours with The Tenderloins.
Their comedy tours have garnered success, entertaining audiences with their unique humor and live sketches. Moreover, Joe has expanded his involvement in the entertainment industry as an executive producer.
Joe Gatto Married Life
Joe Gatto has been married to his wife, Bessy Gatto, for several years, after first meeting in 2002 and developing a friendship before entering into a romantic relationship. They celebrated their marriage on September 2, 2013, after their connection deepened over time.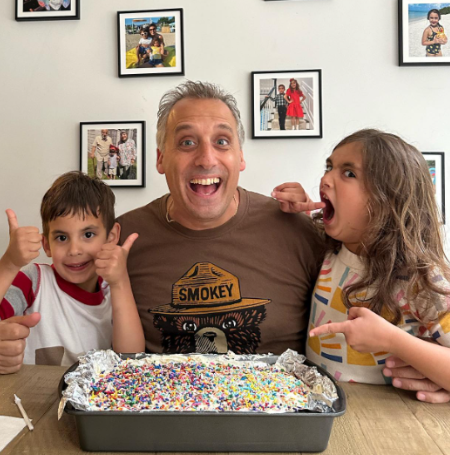 Bessy, who hails from Puerto Rico, is not only a loving spouse to Gatto but also a supportive partner in his endeavors. She has made occasional appearances on the television show Impractical Jokers and maintains her own social media presence, where she shares glimpses of their life together, including moments with their children.
Joe and Bessy are the proud parents of two children. Their first child, a daughter named Milana Francis Gatto, was born on May 7, 2015. Joe often shares heartwarming photos and cherished moments with his daughter, showcasing the strong bond they share.
Their second child, a son named Remington Joseph Gatto, was born on July 31, 2017, further adding to their joy as a family. However, in 2021, the pair announced their separation, citing personal issues.
Joe expressed his decision to step away from Impractical Jokers due to personal issues, while Bessy released a similar statement emphasizing their respectful separation. Since the separation, there have been rumors of a possible reconciliation as the former couple has been seen spending time together again.
However, a source close to Joe has clarified that their relationship remains platonic, focused primarily on co-parenting their children in a positive and harmonious manner. Despite the separation, they continue to support each other, attending events together and demonstrating that their bond remains strong.
Stay updated in Glamour Path for more celebrity articles.
-->