Facts About Jocelyn Wildenstein - Ex-Wife of Alec Wildenstein
Published Sun Aug 25 2019 By Akki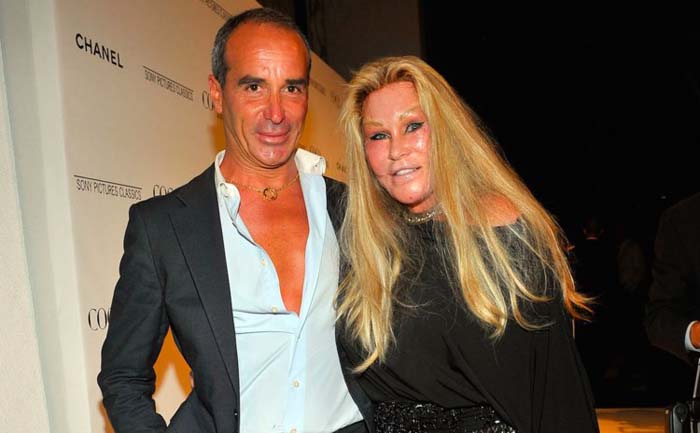 Jocelyn Wildenstein aka Jocelyn Perisset is an American socialite, who is widely known her for being ex-wife of Alec Wildenstein. She is also very famous for her extensive facial surgeries .
Jocelyn had one of the highest-paid divorce settlement in the entire world which lead her to spotlight. She was born on August 5, 1940, in Lausanne, Switzerland to a middle class family, where her father used to work in a sporting goods store.
Here are 10 facts about Jocelyn Wildenstein:
What's her Net Worth?
Jocelyn Wildenstein has a net worth of 10 million as reported by the Celebrity Net Worth. She never worked for a living, where the huge amount of her fortune came through her relationship with a high profile man.
According to The New York Post, she gets $900 per month as social security.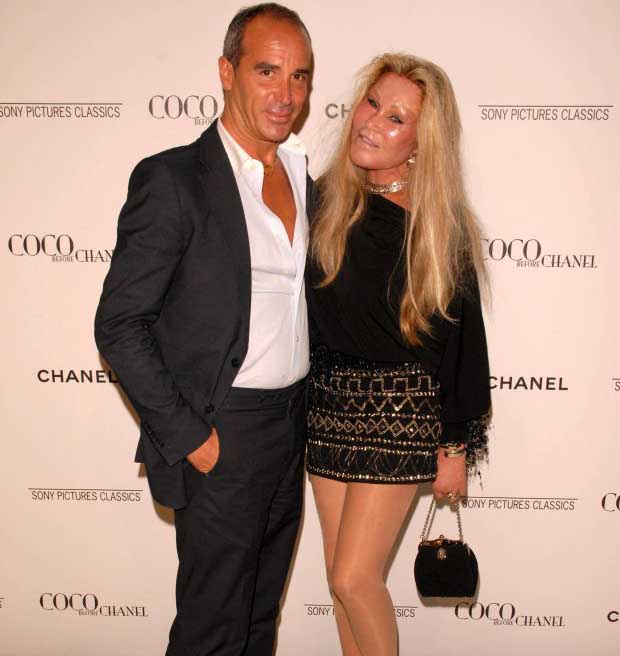 Fiance - Lloyd Klein
Jocelyn Wildenstein has been engaged with a fashion designer Lloyd Klein. In July 2017, Klein proposed Wilderstein with a 32-carat ring which cost nor less than a million. The lovebirds have a violent relationship, where in 2018, Wilderstein was charged for slashing Lloyd's face with scissors.
Ex-husband - Alec N. Wildenstein
Wildenstein was previously married to Alec Nathan Wildenstein, who was an American billionaire art dealer and racehorse breeder. The former lovebird tied the knot on 30 April 1978 despite the objection of Alec's father Daniel Wildenstein.
The ex-couple was introduced by Saudi arms dealer Adnan Khashoggi in Kenya, in 1977. The duo had a wonderful life for 13 years and shares, two children, together. The two got a divorce in 1999 after catching her husband naked with a 19-year-old Russian model.
Past Relationship and Dating Affairs
The American socialite, Jocelyn's life change when she started dating a Swiss film producer, Cyril Piguet at the age of 17. After the two years of relationship, the lovebird moved into Paris, where she a got chance to interact with elite social circles.
Wildenstein had also dated Italian French filmmaker Sergio Gobbi after she broke up with Piguet.
Two Children
Jocelyn Wildenstein has two children with her ex-husband Alec Nathan Wildenstein. She has a handsome son Alec Wildenstein, Jr. and a beautiful daughter Diane Wildenstein.
Jocelyn and Alec built a mansion at 'Ol Jogi,' worth $3 million for their daughter's 17th birthday.
Not Interested in Building Career
Wildenstein never had an interested in career nor the ambitions. In an interview with 'The New York Times', she speaks out about not having an interest in a traditional career. She didn't have any specific talent, which she could changes into career, except decorating her houses.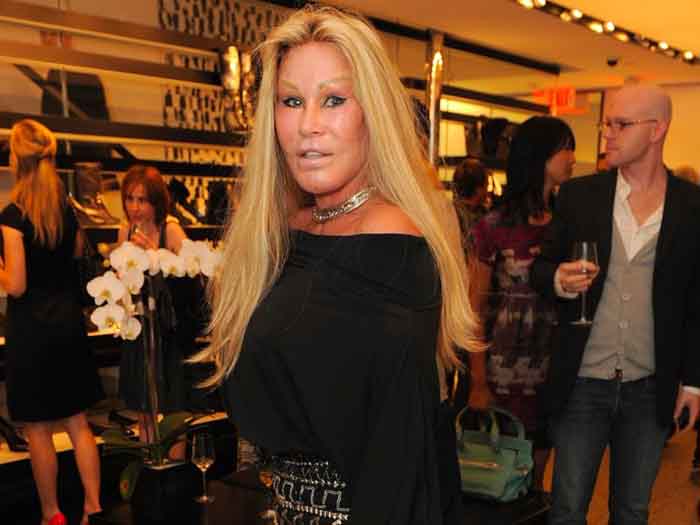 Spend a Million per Month
Jocelyn Wildenstein and her former husband Alec Nathan Wildenstein used to spend at least $1 million in a single month.
According to the Vanity Fair, She used to spend over $550,000 on foods and $350,000 on Chanel dress. The money wasn't a certain concern to a couple being a multi-billionaire, where once she brought $10 million worth jewelry in one shopping trip.
Divorce Settlement
Jocelyn Wildenstein and Alec Nathan had one of the most expensive divorce settlement in the world. She received $2.5 billion plus $100 million per year alimony for 13 years.
Following the divorce, the Judge specify her to not use alimony amount over cosmetic surgery.
Filed For Bankruptcy
In May 2018, Jocelyn Wildenstein filed for bankruptcy, she filed for federal Chapter 11 bankruptcy protection. She listed assets of $16.39 million against $6.4 million in liabilities includes $70,000 American express debt and $11.75 million owed to the Trump World Tower in Manhattan.
Cosmetic Surgery
Jocelyn Wildenstein had a drastic cosmetic surgery, where she spent over $4 million on plastic surgery. She had her first plastic surgery "catlike" after one year of her marriage, where her husband Alec was an avid cat lover.
Many of her fans and media are upset with her look but she find herself beautiful and has no regrets over multiple surgery.
Visit Glamour Path for more Celebrities Fun Facts.
-->