Andy Samberg's Wife Joanna Newsom is Multi-Instrumentalist | Facts & Photos
Published Sat Oct 26 2019 By DGM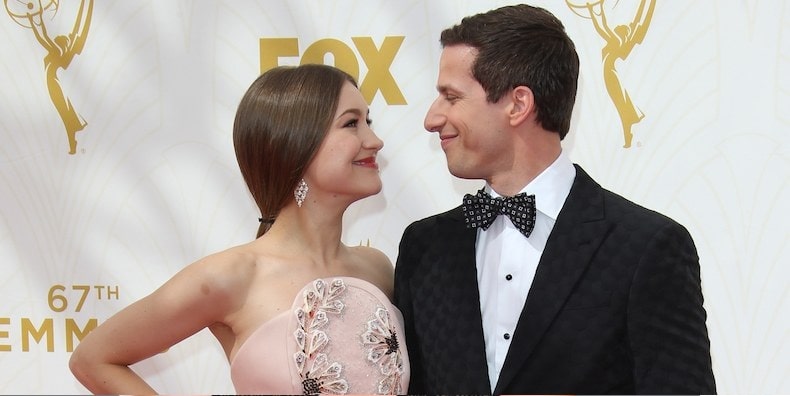 Joanna Newsom is a famous American actress and multi-instrumentalist who is also famous as the wife of the popular actor and comedian, Andy Samberg.
Newsom was born on the 18th of January, 1982 in Nevada City, California of the United States. She is a musician, actress, and artist by profession. Here are some facts about her:
What's her Net Worth?
The 'Family Jams' star Newsom holds an amazing net worth of $5 million according to Celebrity Net Worth. She has been able to amass such an amazing number from her successful career in professions of a singer, songwriter, actress, and musician.
It seems like she will very soon surpass her hubby's fortune of $16 as well.
Husband - Andy Samberg
Joanna Newsom has been married to the 'Brooklyn Nine-Nine' star after four days of the show started back in 2013. They walked down the aisle on September 23, 2013 after seeing each other for some time. Its been already six years since they have been tied in a marital relationship and they are still going strong as before. The couple has also given birth to a daughter as a symbol of their lovely relationship.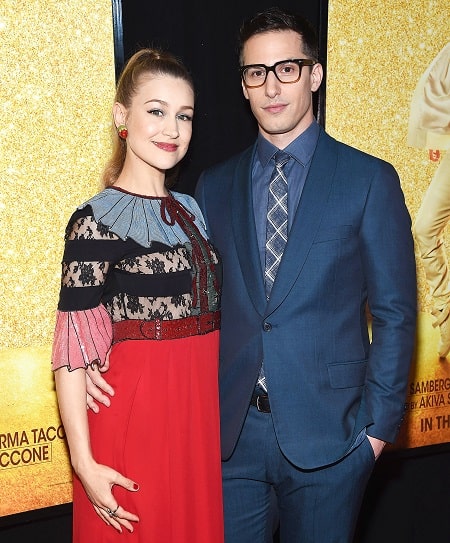 Keeping Daughter's Name Private
Newsom and her husband haven't revealed the name of their daughter yet though it has already been two years that they had their child. Their daughter was born on August of 2017 which was also not confirmed by the couple themselves and Andy's representative instead. We don't why the lovebirds have been hiding their child's name.
The couple hasn't even let their child get into the spotlight of their fame. That's some really strict way of parenting their child. We would love to have a glimpse of their lovely daughter to know if she is as pretty as her mamma or as cute and wonderful as her daddy.
Two Siblings
The 37 years old actress has two siblings from her parents which includes an older brother, Peter Newsom, and younger sister, Emily Newsom. She grew alongside her siblings in Nevada city and has a great bonding with them.
Is a Multi-Talented Professional
The California born star is a multi-talented person as Joanna Newsom has established her name in many platforms. She is a singer as well as a songwriter plus she is a multi-instrumental artist who has the ability to play orchestral harp, piano, banjo and also other musical instruments as well.
Not only music, but she has also made it big in the film industry as she has acted in numerous movies.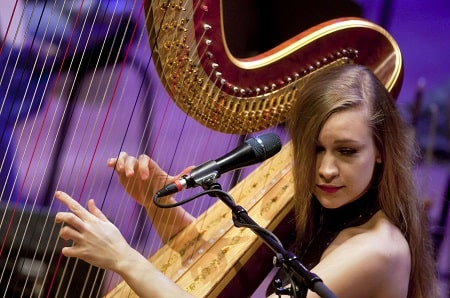 Was Not Allowed to Watch TV or Listen to Radio as a Child
It might be a bit shocking but Andy's wife and her siblings weren't actually allowed to watch television or listen to the radio when she was a child. It is because that her parents hoped that doing so would prevent their kids from bad influences such as violent movies and other stupid stuffs. However, they were exposed to music from their childhood which initially made Joanna love music.
Owns a House Rented By Charlie Chaplin
It was back in March 2014 when Newsom and Samberg bought a mansion in Beachwood of Los Angeles. The property was previously owned in the 1920s by the actress, Mary Astor's parents. Most interesting thing about the property is that it was also rented by the legendary late actor, Charlie Chaplin before it was owned by Astor's family.
Born to Doctor's Family
The American actress was born to a couple of doctors. Yes, Joanna Newsom's father William Newsom and mother Christine Newsom are both doctors. No wonder why they wanted her daughter not to be influenced badly by television and radio.
Is Humorous Alongside Her Husband
You never know what love can do to people because it is a pleasant feeling. Similarly, Joanna and lovely husband act as children and humorous when they are together.
The instrument player stated that when she goes shopping with Andy, the two often do some weird and silly thing looking at the mirrors of the dressing room.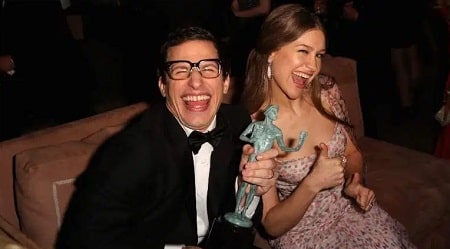 No Social Media Presence
In today's world full of virtually connective people, the multi-talented artist doesn't have any social account which is a bit strange. She is active neither on Instagram nor Twitter which may probably be because of her preference to maintain distance with the outside world and giving priority to family.
Make sure to follow Glamour Path if you want to know about other celebrities.
-->