Jimmy Iovine: Redefining Success - How the Legendary Entrepreneur Shook the World!
Published Mon Jul 31 2023 By prazu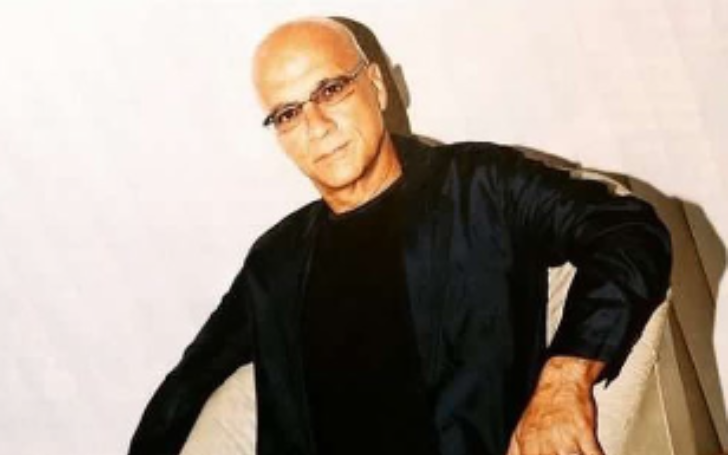 James Iovine, widely known as Jimmy Iovine, is an American entrepreneur, record executive, and media mogul, most notably recognized as the co-founder of Interscope Records. The 70-year-old entrepreneur rose to prominence when he became the chairman of Interscope-Geffen-A&M, an umbrella unit created by the newly reestablished Universal Music Group in 1999.
Jimmy Iovine Early Life
Born on March 11, 1953, in Brooklyn, New York, Jimmy Iovine came from a working-class Catholic-Italian family. He briefly attended John Jay College of Criminal Justice but dropped out at the age of 19. He found work as a janitor at the Record Plant Studios in New York City, where he was introduced to the world of music production.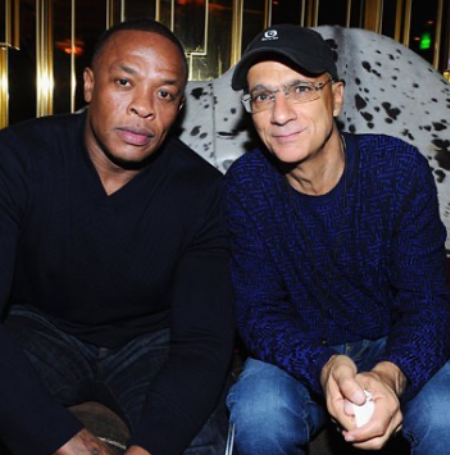 Soon, Iovine transitioned from cleaning the studios to assisting with basic production work. One of the engineers who mentored Jimmy was Ray Cicala, who worked with an impressive roster of clients.
One significant moment that shaped Jimmy's career occurred on an Easter morning in the early 1970s when he received a call from Ray, asking for help with an artist at the studio. Despite being admonished by his mother for missing Easter church services, Jimmy hurried to the Record Plant Studios, where he learned that the artist was none other than John Lennon. This encounter marked a pivotal point in his journey toward becoming a prominent figure in the music industry.
How Wealthy is Jimmy Iovine?
Jimmy Iovine's net worth is an impressive $1 billion. He first amassed wealth as a co-founder of Interscope Records, which achieved immense success in the 1990s and 2000s, thanks to prominent hip-hop artists like Dr. Dre, Tupac, Snoop Dogg, and Eminem. Later on, Iovine struck gold again as a co-founder of Beats Electronics, a company famous for its headphones and audio products.
Apple acquired Beats Electronics in May 2014 for a staggering $3 billion. In the deal, Iovine and Dr. Dre, who each owned 25% of the company, earned $750 million before taxes (about $580 million after taxes).

This acquisition was of particular interest to Apple because it facilitated the inclusion of Jimmy as an executive, leveraging his expertise in the media industry to navigate future negotiations related to music and video licensing deals.
Jimmy Iovine Lavish Lifestyle
For a long time, Jimmy Iovine's main residence has been a luxurious estate spanning 1.76 acres in the exclusive Holmby Hills neighborhood of Los Angeles. Back in 1998, he purchased this impressive property for $7 million. The estate boasts a sprawling lawn that's nearly the size of an NFL football field, fitting for Iovine's love of hosting touch football games with friends.
In March 2015, Iovine expanded his property portfolio by acquiring a lavish mansion in Malibu for a whopping $60 million. The seller of this stunning property was Marcy Carsey, a television producer and co-founder of The Carsey-Werner Compay.
Jimmy Iovine Career Highlights
Jimmy Iovine's career began in the early 1970s when he started as a recording engineer under the mentorship of John Lennon and Bruce Springsteen's producer, Jimmy Guercio. He quickly gained a reputation for his exceptional skills behind the mixing console and became an in-demand engineer for many top artists of that era.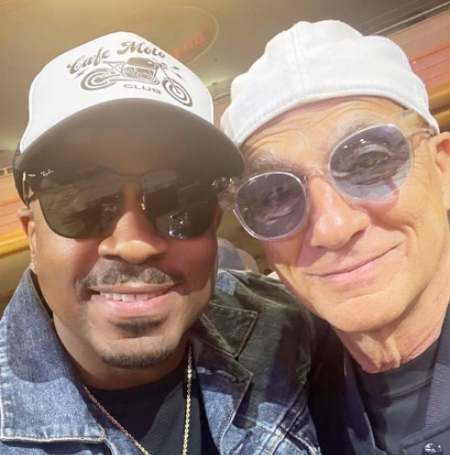 In 1974, Iovine co-produced Patti Smith's debut album, "Horses," which received critical acclaim and solidified his position in the music industry. This marked the start of a series of successful collaborations with renowned artists. He worked with Tom Petty and the Heartbreakers, producing several of their albums, and continued to collaborate with Springsteen on his iconic album, "Born to Run."
Throughout the late 1970s and early 1980s, Jimmy established himself as a highly sought-after producer and engineer, working with artists like Stevie Nicks, U2, Dire Straits, and Simple Minds. He became known for his ability to understand and enhance an artist's vision, helping them achieve their best possible sound.
Iovine's career took another significant turn in 1990 when he co-founded Interscope Records with Ted Field. The label quickly rose to prominence by signing and promoting groundbreaking artists such as Dr. Dre, Snoop Dogg, Tupac Shakur, and Nine Inch Nails. Interscope Records played a crucial role in popularizing gangsta rap and alternative rock, becoming one of the most successful and influential labels of its time.
In 1996, Interscope was acquired by Universal Music Group, and Jimmy continued to serve as its Chairman and CEO. During his tenure, he oversaw numerous successful projects and collaborations, including the creation of Aftermath Entertainment, where he worked closely with Dr. Dre, and the launch of Beats Electronics.

Beats Electronics was a game-changer for Iovine's career. In 2008, together with Dr. Dre, he co-founded the company, which initially focused on premium headphones. The Beats by Dre headphones became a cultural phenomenon, capturing a significant share of the audio market. The company later expanded into speakers, audio software, and music streaming services, launching Beats Music (later rebranded as Apple Music).

In 2014, Apple Inc. acquired Beats Electronics for approximately $3 billion, making Iovine an Apple executive. He played a key role in shaping and growing Apple Music, a major player in the music streaming industry.
Jimmy Iovine's Personal Life
Jimmy Iovine is a famous music producer and media owner known for co-founding Interscope Records. He is now married to Liberty Ross, a British model, and they had a special wedding on Valentine's Day in 2016.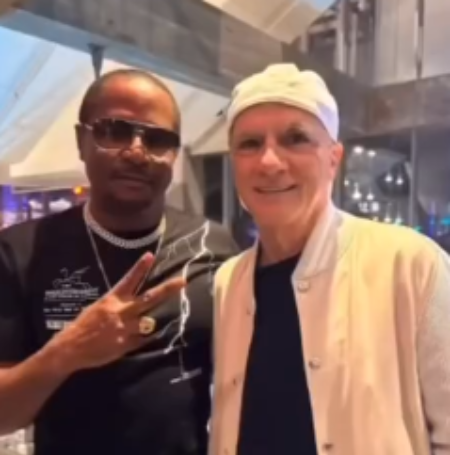 In 2014, Iovine started dating Ross, who had recently divorced her director husband, Rupert Sanders, following a cheating scandal. In September, they got engaged, and later on, they had a Jewish wedding ceremony at their home in Malibu, California. The wedding was attended by about 300 guests, including famous celebrities like Tom Hanks, Oprah Winfrey, and Pharrell Williams.
Before his marriage to Liberty, Jimmy was married to Vicki Iovine, an American model, writer, and lawyer. They got married in 1985 and had four children together. However, after being together for 24 years, they announced their separation.
Stay updated in Glamour Path for more celebrity articles.
-->