Meet Jhené Aiko's All 7 Siblings – Five Sisters and Two Brothers
Published Thu Sep 26 2019 By DGM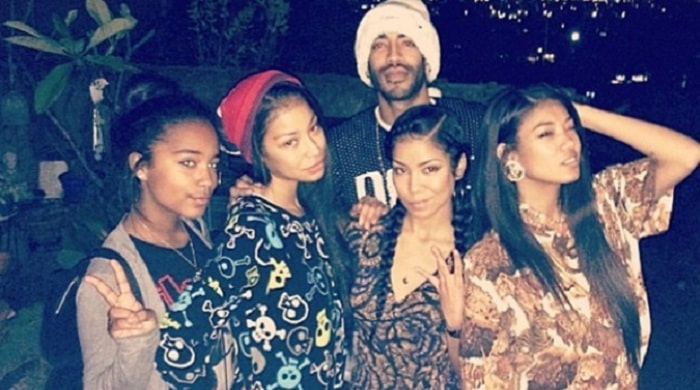 The famous American singer-songwriter Jhené Aiko is one of the eight children of her parents; Dr. Karamo Chilombo and Christina Yamamoto. She has seven siblings which include five sisters and two brothers.
Aiko currently has six siblings as one of her brothers passed away back in 2012. Here are some facts about every sibling of the musician:
Miyoko Chilombo
Miyoko is the eldest sibling and sister of the eminent actress and was born on the 30th of March, 1981. She is an actress and model by profession who started her career from the early step of her life at the age of 9. She appeared on the famous kids media franchise 'Kidsongs'.
Chilombo was previously one of the members of the 90s' girl group Gyrl and has been able to feature other legendary celebrities of her era such as 'Immature', 'Prince'. and 'Michale Jackson'. Also a R&B singer, others have also been a part of the musical band with her siblings.
The 38 years old star is quite active on social sites and has her account on Instagram and Twitter. If you want to follow him, he is available by the name @jheneaiko on Instagram and on Twitter as @JheneAiko. Se has gained nearly 40k followers on Instagram and 1.9 million followers on her Twitter account.
Mila J
Born as the second daughter of Karamo and Christina, Mila is the second eldest sibling of Jhene. She was born in November 18, 1983 as Jamila Akiko Aba Chilombo. She has an elder sibling and six younger siblings.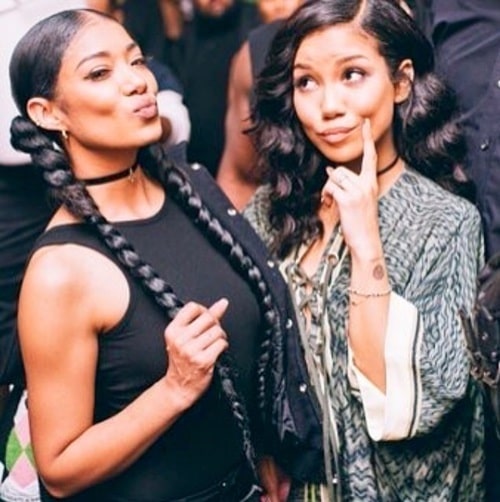 Just like her younger sister Aiko, Mila also is a talented and wonderful singer. Singing isn't the only that she is involved, she is also a songwriter, dancer, and rapper. It seems that the 'Spotless Mind' star has learnt a lot from her multi-talented and inspiring elder sister.
Mila J is also active on her social networking sites such as Instagram and Twitter. She has been able to amass a huge fan following of 1.1 million followers on Instagram where she is present by the name @milaj. Following up, a massive number of 186.7k followers have also followed on her Twitter account.
Jahi Chilombo
The third child and the first son of Jhené's parents, Jahi Cholombo is the elder brother of her. He was born on the July 4, 1984 in Los Angeles California of the United States.
Jahi also started his media career after appearing in the television show 'Kidsongs'. He loves his siblings a lot and never forgets to wish them on their birthdays and special days. He is married to his longtime girlfriend and shares two lovey kids with her.
The 34 years old actor is also a DJ and calls himself DJ-LA where LA stands fro 'Lit Always'. He is also a member of Yachts and Mansion society and has bee serving the company with all his dedication and hard-work. Like his sisters, Jahi is also active on Instagram where he is present as @hoodstar_ar and has gained 18.8k followers.
Miyagi Hasani Ayo Chilombo
Miyagi Hasani Ayo Chilombo was the fourth elder sibling and the second brother of Jhene Aiko. He was born on the 7th of July, 1986 and died on the 19th of July, 2012 and the cause of his death was cancer.
Before his death, he got to listen to the song 'For My Brother' recorded by his sister Jhene for him. After some time of hearing the recorded clip, Hasani passed away of the deadly disease which shook every members of his family. She also dedicated the song 'Souled Out' in loving memory of him.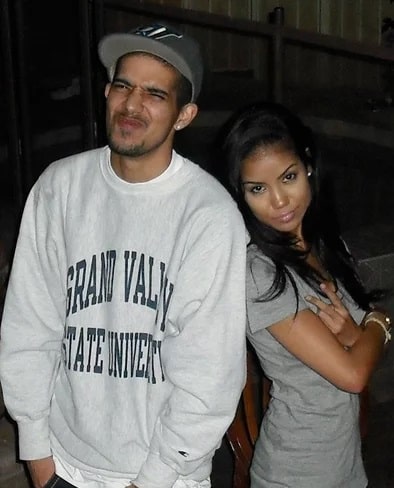 Marcia Chilombo
Marcia Chilombo who is the third youngest sister of the R&B singer, is the daughter of Dr. Karamo Chilombo and his relationship with another woman.
Dio Chilombo
Dio is the second youngest sister of Aika and the second last among the eight children of her father and his another relationship. She has four elder siblings and one younger sister after the death of brother Miyagi.
Kareena Chilombo
Kareena Chilobo who was born on the 16th August, 2000 is the youngest sister of the beautiful singer. She is the youngest child and has six siblings from her father and divorced step-mom Christina.
The 19 years old sister of six got to celebrate her 18th birthday last year with her sisters and brother. Her elder sister, Jhene posted a lovely picture on her birthday where they were celebrating at Bossa Nova Brazalian Restaurant located in Los Angeles.
Like her elder siblings, Kareena is also present on Instagram by the name @reeeennaa where she has over 5,000 followers.
Visit Glamour Path for more updates about celebrities and their siblings.
-->