Meet Jhené Aiko's Parents - Dr. Karamo Chilombo and Christina Yamamoto
Published Wed Sep 25 2019 By DGM
The famous American singer-songwriter Jhené Aiko Efuru Chilombo or just Jhené Aiko was born to her parents; Dr. Karamo Chilombo and Christina Yamamoto on the 16th of March, 1988.
Aiko is one of the eight children born to her mom and dad. Here are some facts about the parents of the talented musician:
What's Their Net Worth?
Jhene's father Karamo is a doctor by profession which has helped him in amassing a wonderful net worth of $150,000.
Talking about her mother, Christina is a wonderful housewife and the mentor of her kids. So, her fortune isn't high as her former husband's. He holds an estimated net worth of $50,000 but surely shares some portion of the amazing worth of her daughters worth too.
How is the Duo's Relationship?
Jhené Aiko's parents were married and lived together for two decades for the period between 1980 and 2000. They walked down the aisle back in 1980 and shared some really stunning and lovely family moments together.
Things were pretty good for them until 2000 when all of a sudden, the couple decided to separate and part their ways. May be there could have been some conflicts or misunderstandings from their relationship. After their marriage, Dr. Karamo got into relationship with other women and shared three daughters.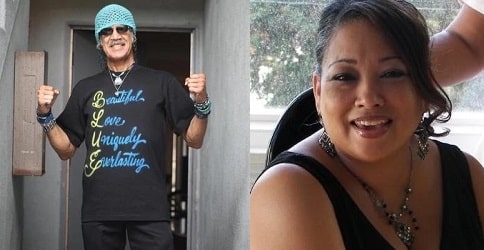 Five Children
Between the twenty years of being together, Chilombo and Yamamoto shared five children from their marriage. Their children included two sons; Jahi Chilombo, Miyagi Hasani Ayo Chilombo and three daughters; Jhené Aiko, Miyoko Chilombo, Mila J.
Apart from these, Dr. Karamo also had three daughters; Marcia Chilombo, Dio Chilombo, Kareena Chilombo from other relationship.
Grandchildren
Not only children, the splitted couple have also become grandparents as their daughter Jhene Aiko has given birth to her daughter Namiko Love Browner with O'Ryan, her now divorced husband.
The little princess of Aiko was born in November 19, 2008 and lives currently with her mamma after their separation.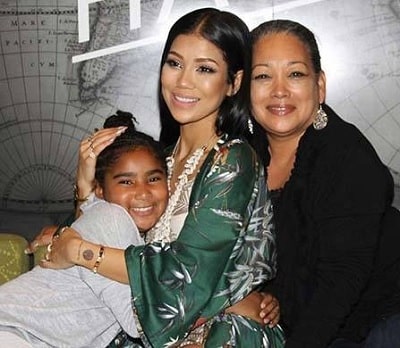 Death of Son Miyagi
Christina and Karamo's second son and fourth son Miyagi Hasani Ayo Chilombo passed away back in 19 July, 2012 after suffering the life-threatening disease of cancer. His death brought a great shock and heartbreak in the family. Jhene, his younger sister had recorded a song named 'For My Brother' for him. She also dedicated her song 'Souled Out' to him.
Miyagi was lucky enough that he got to listen to the song that his sister sang for him. He got to know how much his sister loved him before he died. His elder sister, Miyoko even has written 'I miss my brother too much' in her Instagram bio which clearly shows how much of a deep impact has the death of Hasani brought in the family.
Follow Glamour Path for more facts about celebrities.
-->