Jessy Schram's Personal Life: Meet Her Spouse and Know About Their Journey!
Published Sun Aug 13 2023 By prazu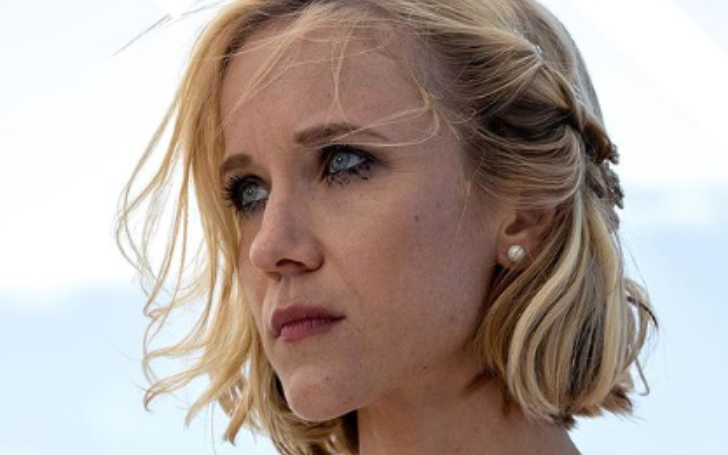 Jessica Schram is an actress, model, and singer from the United States. She's best known for playing important roles in TV shows like Veronica Mars, Life, Falling Skies, and Once Upon a Time, where she portrayed characters like Hannah Griffith, Rachel Seybolt, Karen Nadler, and Cinderella/Ashley Boyd.
Jessica Schram Early Life
Jessica Schram was born in Skokie, Illinois to her parents John and Kristie Schram. She grew up in Buffalo Grove, Illinois, and finished her studies at Buffalo Grove High School in 2004.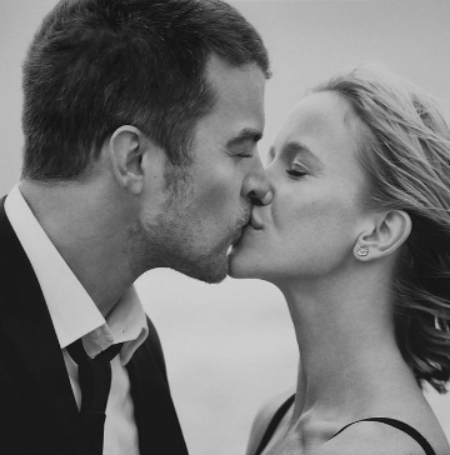 When she was a child, Schram did modeling and appeared in TV commercials. At the age of 12, she started performing in musical theater. After graduating from high school, she moved to Los Angeles to chase her dream of becoming an actress.
Who is Jessica Schram Married to?
Jessy Schram, the main actress in a TV show called Chicago Med and in romantic movies on the Hallmark Channel, got married to her partner, Sterling Taylor. They got married on June 18, 2023, in a big old shop in Chicago.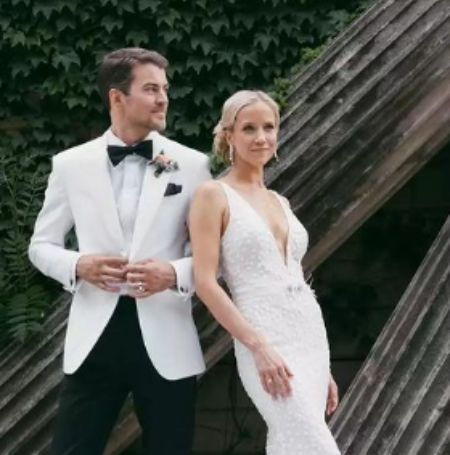 Taylor does many things like climbing, taking pictures, writing, riding motorcycles, and traveling, as mentioned on his website. They met in 2017 through a friend and have been together since then. Their wedding was done by their friend, actor Oded Fehr. 113 people came to the wedding, including many actors Jessy Schram worked with before. They said special words to each other during the wedding.
Jessy Schram picked a wedding dress designed by Dana Harel. She said, "I liked how the dress was different from what I initially thought I wanted. It felt classic and exciting at the same time. When I wore it, I felt like the most beautiful version of myself and I felt like a bride, and that dress was the only one for me."
The day before the wedding, their family and friends got together. They ate pizza and went on a boat ride during the sunset.
Jessica Schram And Sterling Taylor Have a Pet Named Pirate
As per Nickiswift, on December 21, 2021, Jessy Schram and Sterling Taylor shared the happy news on Instagram. They told everyone they were getting married with a picture of Jessy showing off her engagement ring. The picture was amazing, with bright green lights in the sky behind them, like magic.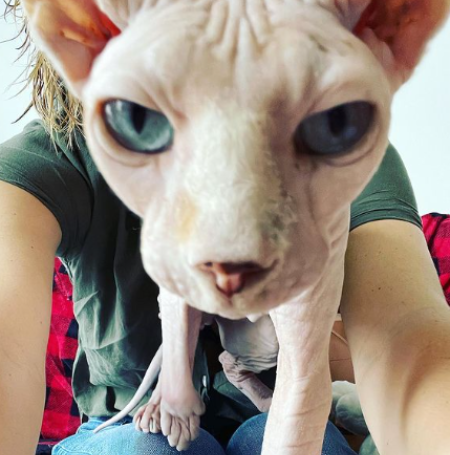 Even though Schram and Taylor love each other a lot, Jessy also loves her cat a ton. She calls her cat Pirate, and Pirate is a hairless cat that Jessy rescued. Schram says the Pirate is the most important thing to her, even though her boyfriend might not like that! When Jessy got Pirate, he was in bad shape, but now he's all good.

Pirate is okay with the way Jessy and Sterling travel a lot. Sterling seems to like Pirate too. Jessy has posted pictures of them cuddling and even wearing similar costumes. Jessy really loves spending time with both Sterling and Pirate. She says a perfect Sunday for her is waking up happily with Pirate, having a good breakfast, playing chess with Sterling, and enjoying the outdoors. Everything else is just extra nice.
Jessica Schram's Impressive Net Worth
Jessy Schram has a net worth of around $3 million. In 2006, she acted as Hannah Griffith in the TV show Veronica Mars. From 2007 to 2009, Schram was on TV as Rachel Seybolt in a show called Life. From 2012 to 2013, she played Christine Kendal in the show Last Resort.
Between 2011 and 2014, Schram was on TV as Karen Nadler in the show Falling Skies. She also acted in a few episodes of other TV shows like Medium, Crash, Mad Men, Once Upon a Time, and The Lizzie Borden Chronicles. People also know her for being Susan Davis in the Hallmark Channel's Jane Doe movie series.
Jessy has acted in movies like I Want Someone to Eat Cheese With, American Pie Presents: The Naked Mile, Keith, and Unstoppable. She has also been in single episodes of TV shows like Boston Legal, House, Ghost Whisperer, Without a Trace, CSI: Miami, The Mentalist, and Major Crimes.
Stay updated in Glamour Path for more celebrity updates.
-->