Get to Know Jessica Emily Schumer - US Senator Chuck Schumer & His Wife Iris Schumer's First Daughter
Published Sun Feb 16 2020 By Akki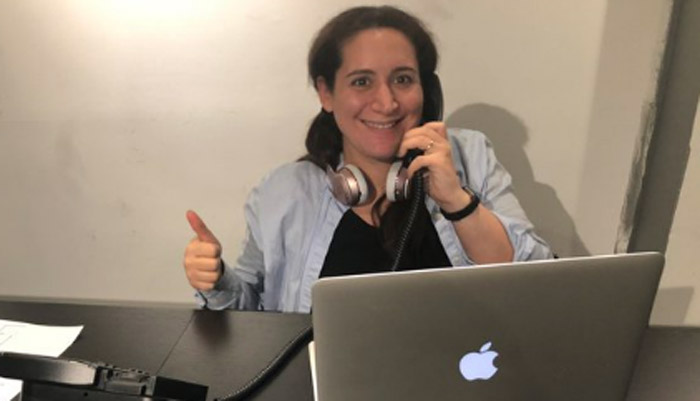 The US Senator, Chuck Schumer and his beloved wife Iris Schumer are parents of Jessica Emily Schumer born in 1984. She is a former executive director of Friends of the BQC, New York.
The name 'Jessica' is a Hebrew origin name, based on the Biblical name Iskah, which is written Jeska in an English Language Bible. Similarly, her second name 'Emily' is a Latin word which means 'Rival'.
Sibling
Jessica's younger sister, Alison Emma Schumer is the second daughter of Chuck and Iris Schumer, born in 1989. She is a Harvard College graduate and works as a product marketing manager at Facebook.
Her sister Alison is a homosexual and is living a happy life with same-sex-partner Elizabeth Weiland. The lovebirds married on November 18, 2018, in Brooklyn, New York.
Parents Net Worth
Jessica Emily's parents Chuck and Iris Schumer both are political figures with a combined net worth of $2 million. Chuck holds a bank balance of $1.2 million earned from his successful career. He is a New York's senior senator serving US governor and he was first elected in 1998.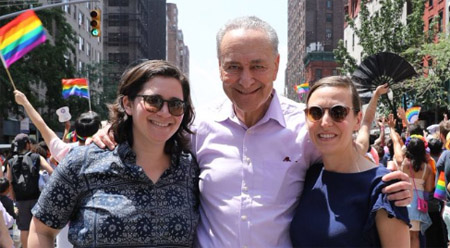 Likewise, her mother, Iris is the chief operating officer at the New York Public Library. Apart from that, she also worked as vice-chancellor of The City University of New York, where she handled jobs like facilities planning, construction, and management.
Additionally, the couple net worth includes $157,000 house in New York, which they bought in 1982.
Parents Relationship
Jessica Emily's parents are one of the inspirational couples as they've set a great example in the context of matrimony, as their love life is running smoothly over four decades.
Following the passionate love story, Chuck and Iris met at a political event, Mid-Bay Independent Democrats in Brooklyn. At the time of their first interaction, he was 24 and she was 21. The duo gradually develop a passionate love for one another after knowing each other for in an event.
The couple married on September 21, 1980, at Windows on the World of the World Trade Center, New York City. The pair have two beautiful daughters and proud of their children, as they're successful in both their career and personal life.
Husband
Iris Weinshall princess, Jessica isn't single anymore, as she is married to Michael Shapiro. The couple is a former co-worker and met in 2011 at The White House, as both Jessica and Michael worked in the department National Economic Council and the Council of Economic Advisers.
The lovebirds wedding took place at the Liberty Warehouse in Brooklyn, New York on April 17, 2016. The duo now have a son 'Noah', born on November 24, 2018.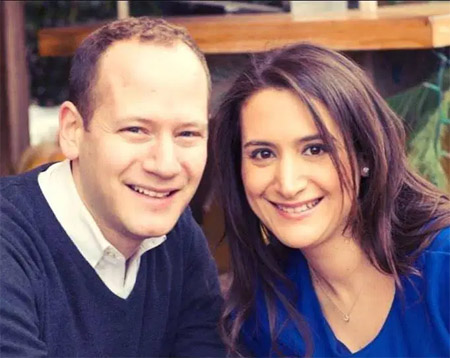 Education & Alma Mater
Chuck's daughter, Jessica Emily attended Stuyvesant High School in New York City.
Additionally, she also enrolled to Harvard University in 2002 and completed her bachelor's in social studies in 2006. After graduation, she joined Yale Law School in 2007 and acquire a law degree in 2010.
Worked in The White House and Hilary Clinton Campaign
Jessica served the US government for five years in the White House. In August 2010, she was offered a job of the deputy chief of staff at the National Economic Council.
After three practices in the same department, she got promote as the chief of staff of Jason Furman, chairman of the Council of Economic Advisers.
She holds the position for 2 years until she quit the job in August 2015 and joined Robin Hood, a nonprofit organization. In May 2016, she became platform drafter for the Democratic National Committee.
Following her job in committee, she worked as the policy director for Vice Presidential Candidate Tim Kaine for the Hillary Clinton campaign in 2016.
Stay tuned to Glamour Path for more Celebrities Babies.
-->