Facts About Jermaine Dupri - American Rapper & Songwriter From Atlanta
Published Wed Nov 06 2019 By aisha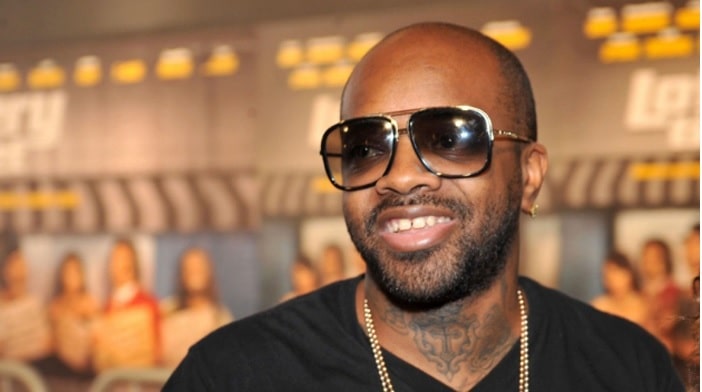 Jermaine Dupri Mauldin professionally known as Jermaine Dupri is an American rapper, songwriter, record producer, and executive.

He was born on September 23, 1972, in Asheville, North Carolina, the U.S. to Mr. Michael Mauldin who is an American Entertainment industry executive a to Mrs. Tina Mauldin. Here are some facts about ATL based rapper Dupri:
What's his Net Worth?
Jermaine Dupri has an estimated net worth of $5 million from his varied career in music industry as of 2019. In 2011, Dupir has earned $11 million and in 2006, he had an estimated net worth of $60 million but now he is of less fortune due to his financial problems.
House in Atlanta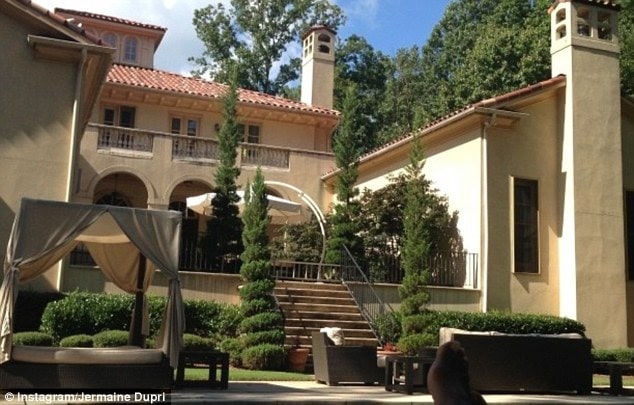 Dupri used to own a mansion worth $4.26 million in the Buckhead area of Atlanta and another house worth$3,160,000 in April 2005.
He also owes $2.5 million on the 9,441 square-foot house, but he is unable to make the monthly payment for the house and the property is valued at $3.7 million.
Written & Produced songs for Usher, Mariah Carey, Xscape & Janet Jackson
Dupri co-wrote many hits songs like 'You Make Me Wanna' and 'My Way' for Usher which was the greatest hits of that time. He also co-produced and co-wrote number one singles like 'Burn', 'Confessions Part II', and 'My Boo' in 2004. Following the same year, he wrote singles 'We Belong Together' for Mariah Carey which was on number 1 position in Billboard Hot 100.
Past Affairs
The rapper is not married yet but was involved in many relationships. His first relationship was with Pam Sweat. They both share a child together named Shaniah Cymone.
Then he had a long term and serious relation Janet Jackson and got engaged at some point of their love but unfortunately, they ended their 8 years of relationship. In 2005, they even collaborated on Janet's album 20, Y.O.
He has also dated an Atlanta-based lady, Sarai Jones and has a daughter together.
Two Daughter With Different Lady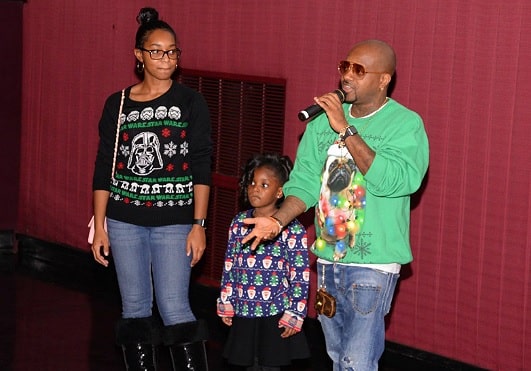 Jermaine Dupri has two daughters, one with Pam Sweat whom they named Shaniah Mauldin who is a famous cast member on the VH1 series Growing Up Hip Hop: Atlanta and another daughter with Jalynn Mauldin with Sarai Jones.
Award
Jermaine has been nominated for five different awards while has won one Grammy Award for Best R&B song.
Body Measurement
Durpi stands 5 Feet 3 Inches (161 cm) tall while weighing about 65 kg (143 lbs). His hair is black in color and has black eye color.
Inspired business by being a Vegan
Jermaine Dupri is a vegan after watching 2008, documentary 'Food, Inc' and in 2018, he was in an ad for PETA, while speaking about the importance of being healthy and how being a Vegan can change his lifestyle. He has now purchased a minority stake in The Slush Naturals Company Inc, by being a vegan which sells vegan, gluten-free, Non-GMO plant-based drinks.
Durpi is paying Child Support
In 2011, Dupri was claimed to pay $2,500 a month and an additional $7,500 to Sarai Jones based on the results of a paternity test. Jones once said to Billboard that she wants to work together with Durpi to raise their child Jalynm.
Sued by SunTrust Bank
In 2013, Dupri and his production So So Def was sued by SunTrust Bank for $1.9 million stating the producer still owed money towards the loan which hasn't been cleared in three years. Later in 2015, the matter was settled by Dupri paying a total of $1,820,593.10 by adding interest of $225,146.80 which total will be $2,045,739.90.
Still owes to Tax
Jermaine Dupri was accused of not paying a tax of $278,903 for several years which grew to $165k with interest, $78k with penalties and $55k for other collection fees. The Georgia Department of Revenue also warned the producer that they will seize his property and assets if he won't pay his taxes soon.
Visit Glamour path for latest celebrity information
-->