"Hunger Games" Star Jennifer Lawrence Plastic Surgery and Tattoos
Published Sat Sep 21 2019 By DGM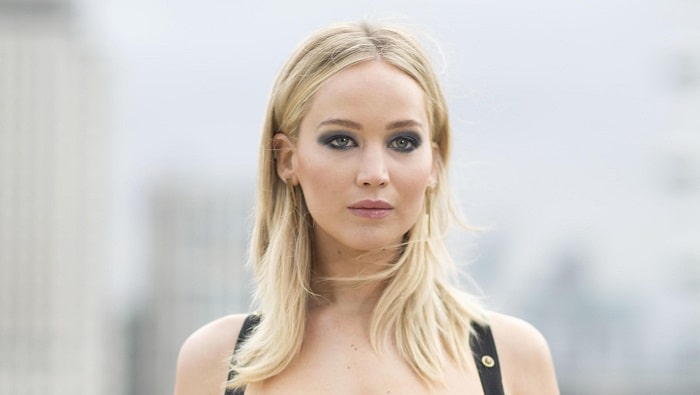 The gorgeous American actress and the 'Hunger Games' star Jennifer Lawrence has been rumored to have gone under the knife and had four plastic surgeries. She has also inked a tattoo on her body which eventually was a fail.
Lawrence has never admitted that she indeed had the surgeries done on her body. Here are the surgeries that she is believed to have had and the tattoo she has inked:
Jennifer Lawrence Before & After
The 'Red Sparrow' star, Lawrence, who was speculated to have married her fiance short ago time, has transformed a lot throughout the past decade.
From her nose to her eyes, every part appear to have changed and altered a bit which may be the result of the surgeries which she is alleged for. Take a look at her picture from the past and present: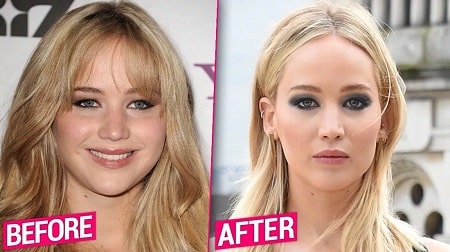 From the above picture, you might have guessed that Jennifer has had some definite changes on her face.
Nose Job
The 29 years old Oscar winning actress is rumored to have her nose done by indergoing a rhinoplasty surgery. Her nostrils and nasal bridge are narrower these days along with the tip being more defined which are exactly opposite how she used to have them in the past as the nasal tip wasn't so sharp enough and both the nasal bridge and nostrils used to be a bit broader.
Eyelid Surgery
Jennifer who holds an estimated net worth of $130 million has also been insinuated that had her eyelids done too. It is because her there used to a little space between her eyes and eyebrows and her eyes didn't used to open so widely. And talking about present, her eyes open so much wider than they ever would.
Her eyelids look as if they have been minimized quite a bit through surgery. Therefore, it is highly possible that she indeed opt for the eyelids surgery and got her eyelids reduced.
Lip Fillers
Along with the eyelid surgery, Lawrence is also believed to have her lips injected with fillers that gave her lips the juicy and fuller appearance. Her lips these days look so plumped up and thicker than how she used to look in the early 2010. They weren't apparently so fuller before if compared to all the fullness and thickness which they today.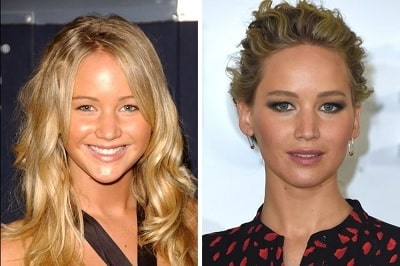 From the above picture, you can easily see that there are some little changes on the lips of the actress which are surely noticeable. Her upper lip which used to be a little smaller than the lower has become equal now. The increase in the proportion of her lips are something that can't be left unnoticed.
Botox
Cooke Maroney's fiance has also been speculated that she underwent Botox procedure to redefine her facial structure. It is said that her cheeks appear more shaped and perfect than they were in the past. In addition to that, her facial skin also appears to be somewhat tightened and tucked in giving her the perfect face she carries today. Also, the fact how her face looks so beautiful and flawless gives us a strong evidence in this surgery rumor.
Tattoo & Its Meaning
Jennifer Lawrence has a tattoo inked on her right hand just above her wrist near her thumb which is a molecular formula of water i.e. H2O. She eventually thought of having the tattoo with her co-stars from the movie 'Hunger Games'; Josh Hutcherson and Liam Hemsworth when they were hanging out together in a party.
They came up with a plan that each of them should ink the tattoo of H2O. The main motive behind the tattoo was that she always needs water to stay hydrated and healthy, so she got it inked.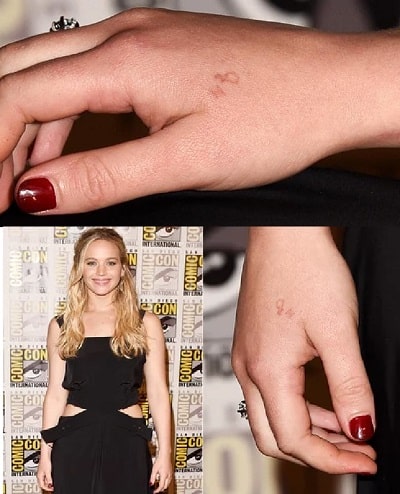 Though the intention of getting the tattoo wasn't bad, the tattoo became a fail as the number 2 should be placed lower between the alphabets 'H' and 'O' but she got it placed above the two letters.
Hence, it ended up being a big tattoo fail for the beautiful actress and Liam and Josh also decided not to get inked after Jennifer had hers. She regrets her tattoo which is clearly an example for celebrities also make wrong tattoo choices.
Visit Glamour Path for more information about other celebrities and their plastic surgeries and tattoos.
-->