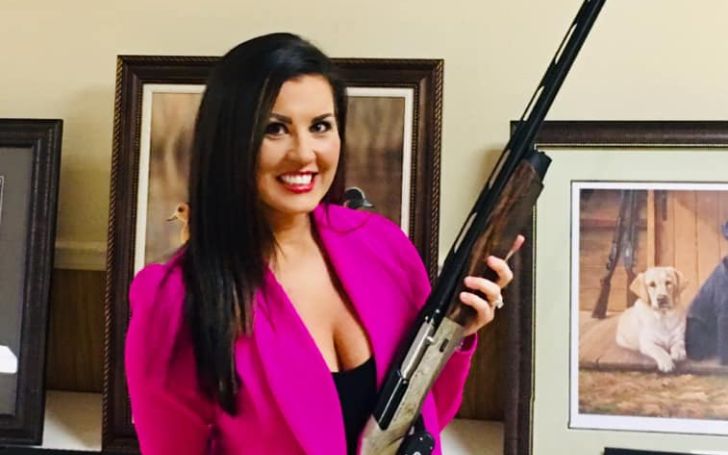 Have you watched A & E's reality series, Shipping Wars? If you have, you would not have missed one of the most noticeable casts, Jennifer Brennan, right? The personality who was already famous as The Texas Cow Girl became more popular after the series aired from Jan 2012 to April 2015.
Jennifer is one of the most beloved shippers of the Shipping Wars. Her character and determination shown in the series have helped her gain the love of many of the show's viewers. Apart from the reality series, Jennifer is also known as the girlfriend of the American boxer Todd Foster. Not only that, she is the mother of the kids of the boxer.
The competitive shipper and star, Jennifer, has left her audience curious about her life, with her notoriety and reputation in the male-dominated industry. Now, do you also want to know more about her? Well, all you need to do is keep scrolling.
Why Is Jennifer Known As "The Texas Cow Girl" or "Transporter"?
Did you know that one of the most famous stars of the Shipping Wars, Jennifer, is also known as The Texas CowGirl or Transporter? Well, you might be wondering how she gained the nickname, right?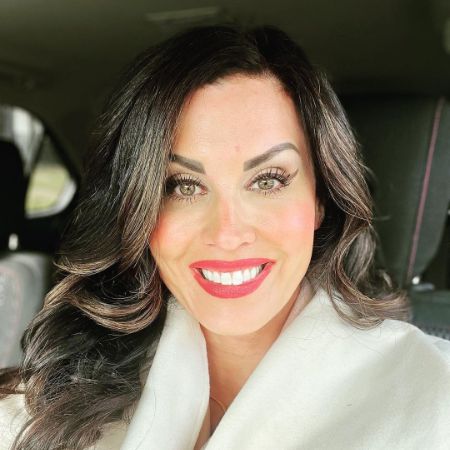 Well, as soon as Jennifer graduated, she began her ranch and started transporting livestock across the country. She also got into horse riding and training. Moreover, she successfully became a truck driver, an independent operator, and also the proprietor of 'Tie Emdown Transport'.
After such a determination shown by a woman in shipping and ranches, she gained the nickname "The Texas Cow Girl" or "Transporter" and gained the favor of the people.
The Net Worth Of Jennifer
Jennifer Brennan's net worth is estimated to be over $600 thousand. However, as we are well aware, her fortune does not come from the reality series alone, but she worked hard for all that money.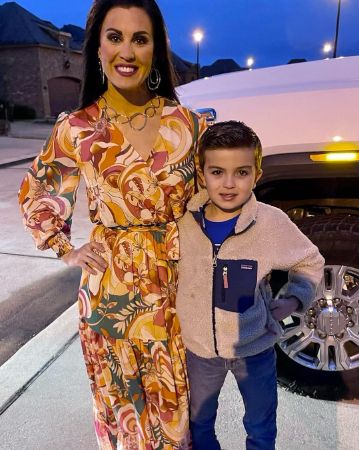 The reality star had long before started a career in livestock farming, shipping them and million dollars luxury cars, and in ranches. She has made a living primarily from her shipping career along with her television career. Sources suggest that she makes around $40,000 from the show.
And along with being one of the main cast of the Shipping Wars, she has also made her appearance in shows such as Shipper the Empire Ships Back 2015, Shipper a Disco Robots, and Castle Hassle 2015. Moreover, she is also reported to be a certified accountant. So, she probably must have worked on the field.
Jennifer's Early Life Details: She Is Discreet About Her Early Life
Jennifer Brennan is an American national who was born on February 11, 1969, in Sherman Oaks, Los Angeles, California. She is a Caucasian. Reportedly, her parents are from Alabama. However, sources claim that she grew up in Texas. Moreover, she grew up on a small ranch that her family-owned.
Well, apart from the fact that her family owned a ranch and raised her there, there is no information about her early life. And though she has been open about her experience and all whatsoever, she hasn't talked about her childhood much.
What Happened Between Jennifer And Todd? Their Relationship Timeline
If you've been a close watcher of Shipping Wars, you might have known that Jennifer was in a relationship with Todd Foster. Moreover, she also got more exposure as the long-time girlfriend of the boxer. So, why aren't they together anymore? Let's find out.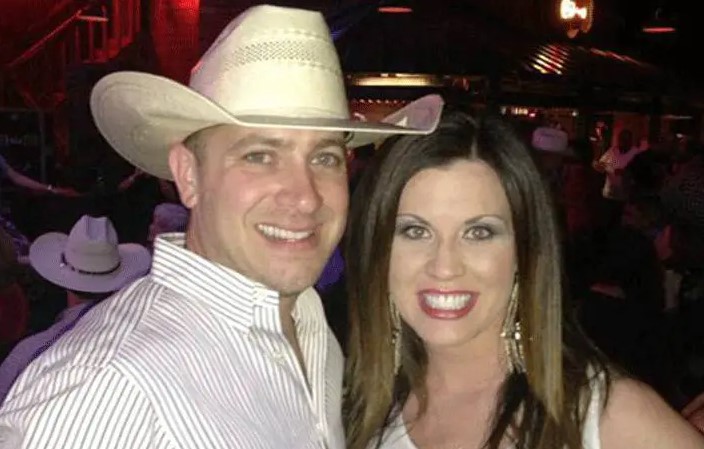 According to sources, Jennifer met her ex-boyfriend Todd back in 2012. The couple started dating right after they met. The following year, the couple also gave birth to their first child, Brennan Grey Foster. Moreover, this was her first recorded or official relationship as a television star, though that was not the case for her former partner.
Many sources also suggest that Jennifer and Todd were married. There's no verification of the news that the couple actually got hitched. Regardless of whether they were married or not, their relationship didn't work out in the end and the couple split up.
Jennifer Mother Of Two
Would anyone believe if we were to say that this fine woman, Jennifer is the mother to two kids? Well, as already mentioned above, Jennifer gave birth to her first child, Brennan in her relationship with her ex-partner, Todd Foster. She and Todd welcomed the child on October 23, 2013, after just a year of the start of their relationship.
Jennifer gave birth to her second child back in 2018. However, she welcomed her second son after her split with the boxer. And there's not much information on her second child and the father of the child. However, she keeps on posting about her boys on her social media.
Height And Weight: A Gym Freak
We all know that Jennifer is a woman of tall stature, but would you have guessed that she was 5ft 8 (172 cm) inches tall? It's pretty surprising, is it not? And according to sources, with that towering height, she weighs around 64 kg.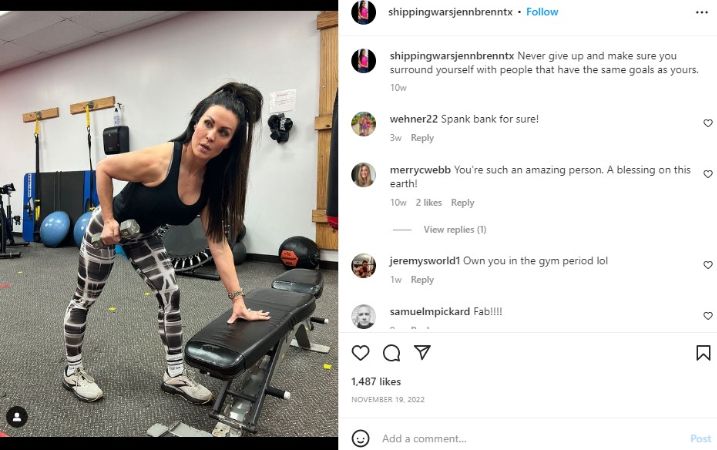 Moreover, she is pretty fond of an active lifestyle and healthy living. So she hits the gym pretty often. You can see that she is pretty in love with the gym and her workouts since she posts about her gym days quite often. And with her efforts, she has gained a beautiful body with measurements of 38-28-28 inches.
Jennifer's Social Media Handles
On Instagram, Jennifer is active under @shippingwarsjennbrenntx and has over 39.4k followers. She is also available on Twitter as @Jenn_brenn with over 31.2k followers.
Moreover, she has a comparatively greater presence on Facebook with her official page having over 132k followers. Because she updates her fans and viewers about her activities and connects with them on a different level than any other television personality, she is well-loved.
What Is Jennifer Doing After Shipping Wars?
After the show, Shipping Wars finished in 2015, being one of the most prominent casts, it's sure that Jennifer might have gotten many opportunities to work in the television industry. However, contradictory to her viewer's expectations, she went back to her work as a shipper and ranch owner.
And Jennifer is now the owner of her own transportation firm. Before used to deliver only livestock, however; now she has also taken the task of delivering furniture and cars, and other vehicles across the country through her transportation firm. And if you follow her on social media, you can see her posting about her business and clients and the gifts she sent to them for their patronage.
Moreover, according to sources, Jennifer is also currently associated with 'Topanga Scents,'. It is a company based in the United States that produces natural fragrances.
Follow Glamour Path for more interesting articles on celebrity biographies, relationships, and riches.
-->