Jennifer Aniston Admitted Plastic Surgery (Nose Repair) and Tattoos
Published Thu Oct 17 2019 By DGM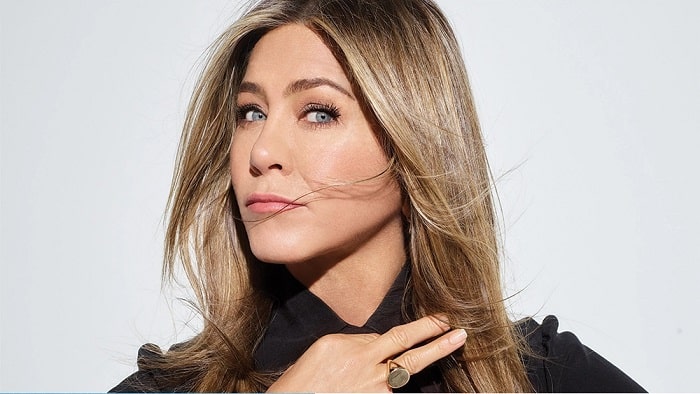 The famous American actress, Jennifer Aniston, who is mostly remembered as Rachel Green from the global hit sit-com series 'Friends' has done one plastic surgery and is also alleged to have other body parts. She has also inked a tattoo on her body.
Aniston has openly admitted that she had her nose repaired by going under the knife but has denied all the other rumors of her going under the knife. Following is a brief description of the surgery that she has done and is rumored to have done along with the tattoo she has on her body:
Jennifer Aniston Before & After
The former spouse of Justin Theroux, Jennifer Aniston has transformed quite a bit if we compare her present with the past. There have been some shocking and noticeable changes in the body of the actress. Take a look at the picture given below where you can see the before and after body of Jennifer: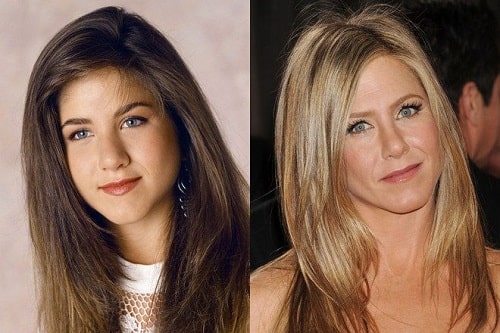 From the above picture, you might have surely guessed that Aniston indeed has experienced some changes on her face whether it be her smooth and glowing skin or perfectly aligned nose.
Deviated Septum Surgery
The 50 years old Jennifer Aniston has openly admitted that she had to undergo a plastic surgery in order to fix the deviated septum prevailing in her nose. The surgery is kind of or similar to rhinoplasty aka nose job. And as the septum was casing a lot of problem to Jennifer in her day to day life.
Therefore, she thought of getting her flaw done permanently so that she wouldn't have to face any problems regarding nose in the future. Therefore, it is true that she went under the knife and the change is also admirable.
Botox
The 'Just Go With It' star has also been rumored that she had used Botox injections on her forehead and around her eyes. We all know that the injections are meant to provide youthful, fold-less skin like a teenager to even a person who has crossed 50.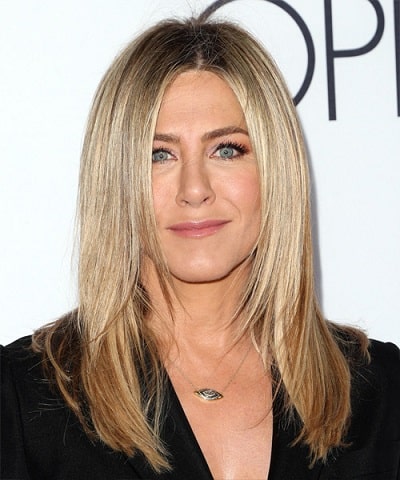 Jennifer might have opted for the Botox treatment because of the pressure of being in Hollywood and wanting to be young forever. However, when asked, she denies saying that all she needs to look young and beautiful is enough sleep and plenty of water to drink.
Laser Peels
Aniston kind of revealed that she was addicted to use laser peels on her face. But as they aren't fully considered plastic surgeries, she likes to call them laser porn. In an interview, she opened up that the treatment she does is extremely intense which helps to remove the dead skin off her face. She has been giving some credit to the laser treatments for her beautiful skin.
Tattoo & Its Meaning
Brad Pitt's ex-wife Jennifer Aniston has a tattoo inked on the inner side of her right foot. The tattoo is inked in very bold ink and is a word that reads 'Norman'. Norman was the name of her lovely pet dog which was a Welsh Corgi-Terrier mix. So, she inked her pooch's name on the side of her right leg in order to pay tribute to her late dog. She says that the tattoo is a token to honor her pet who died at the age of 15.
This, without any doubt, proves that Aniston has great attachments and bonding with animals too.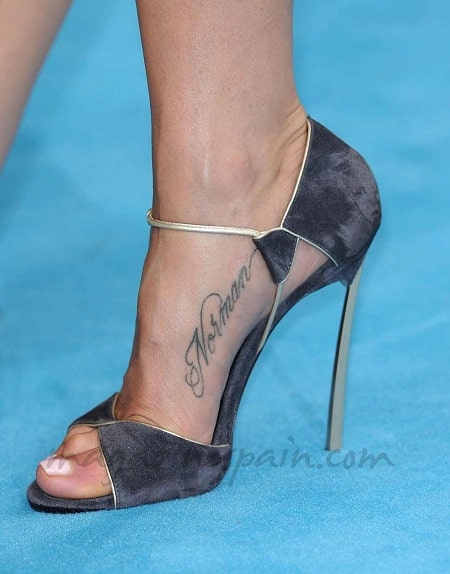 Visit Glamour Path for more information about celebrity surgeries and tattoos.
-->