Get to Know Jenna Gering - Galen Gering's Wife Who is an Actredd
Published Fri Jun 18 2021 By riya
Jenna Gering is an American model known for her portrayal as "Sandra" in "Miami Sands." Also, some of her famous and loved movies and series include "NYPD Blue," "Las Vegas," and plenty of other TV shows.
Moreover, she's one of the most loved and adored actresses in the United States. Gering worked as a model for many companies as a model before doing movies.
Scroll down to know more:
Gering was born in Fort Lauderdale, Florida, on July 6, 1971, to Fred Hudlett and Jeanne Hudlett. Furthermore, she is an American and belongs to the Russian Jewish or Romanish Jewish ethnicity.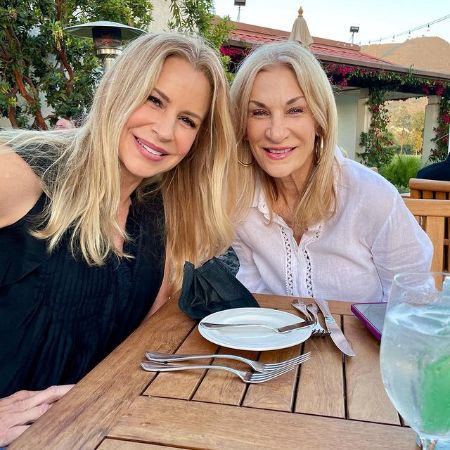 Her modeling career began when she was just 14 years old. Reading, photography, learning, traveling, and surfing the internet are just a few of her interests.
Relationship Status
The model, Jenna Gering, is a married woman with two children. On January 3, 2000, she married actor and model Galen Gering at the Graceland Wedding Chapel in Las Vegas, Nevada. They have been in a peaceful and loving relationship for the last 21 years.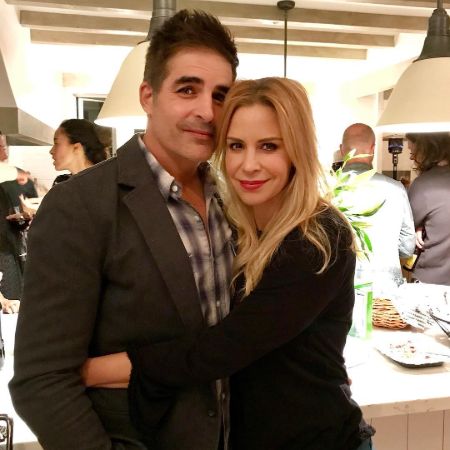 Moreover, none of them are engaged in any extramarital affairs and live a joyful life with their children. Also, the couple had a bigger marriage celebration in April of the same year.
Mother of Two
On August 3rd, 2006, the couple welcomed their first son Dillon Phoenix. Likewise, after 2 years, on July 7th, 2008, Jenna and Galen gave birth to their second son Jensen Gering.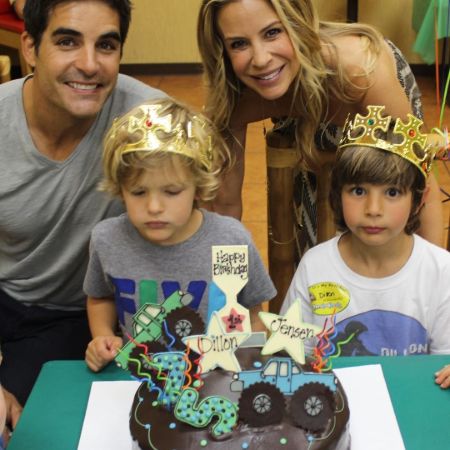 Right now, the entire Gering family is residing in a luxurious mansion in the USA. They have a happy and rich life together.
Net Worth
Her work as a model may have brought her a significant chunk of money. Jenna Gering is estimated to have approximately $5 million net worth. Jenna's husband is also an American actor with a net worth of $5 million as of 2021.
Galen and his wife purchased a residence for $755,000 in 2000, which they sold for $2.25 million later that year. Furthermore, Galen also owns a 2009 Crossfire 800r, which is valued at roughly $4,000.
-->