Jeff Halperin Unmasked: All You Need to Know About Kari Lake's Husband!
Published Tue Aug 15 2023 By prazu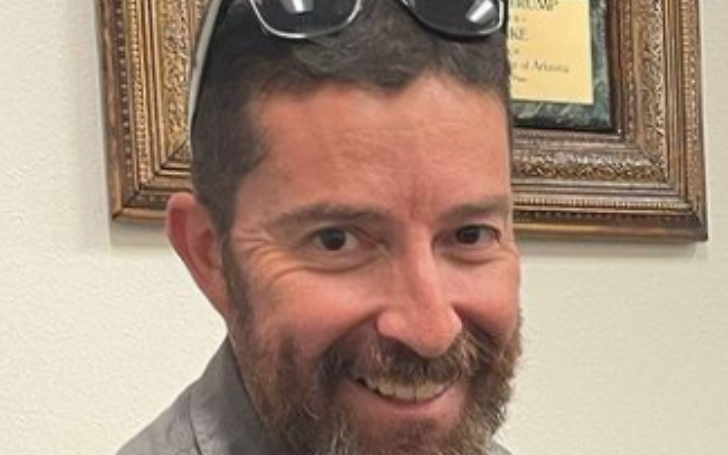 Jeff Halperin is Kari Lake's husband. Lake is trying to become the governor of Arizona as a Republican.
In this article, learn about Halperin's personal and professional life.
What is Jeff Halperin's Net Worth?
Jeff Halperin owns ZenHD/ZenVideo. Even though we don't have a lot of information about how much money he has, it seems like he's doing well financially.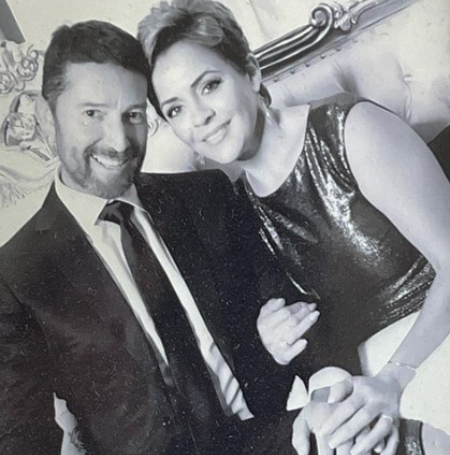 Whereas, Halperin's wife Kari Lake is estimated to have a net worth of around $4 million. She started working in the media industry in 1990. She was on different TV channels during the 1990s, and then she became a regular on Phoenix Television. From 1999 to 2021, Lake was a news anchor there and reached great success. She's also been involved in politics for a long time.
Jeff Halperin and Kari Lake Shared Work at a Phoenix TV Station
Jeff Halperin and Kari Lake both worked together at a local TV station in Phoenix, Arizona. As TIME magazine mentioned, Halperin had a role as a videographer at the NBC affiliate known as KPNX-TV in Phoenix.
Although Halperin's LinkedIn account is not available now, an archived version of his profile reveals his past positions, including being a "photojournalist at NBC" and working as a news photographer at WNYT-TV in Albany, New York.
Lake was hired as a weekend weather anchor at KPNX-TV in 1994, according to the Arizona Daily Independent. She held this position for four years before spending a year in Albany, New York. In 1999, she returned to Phoenix and took on the role of an anchor at Fox 10. She continued in that position for over two decades before stepping down to pursue a career in politics.
Amidst all their career changes, Halperin and Lake also embarked on their journey together as a married couple. They exchanged vows in September 1998 and have remained united ever since. Kari commemorated their 20th anniversary in 2018 through a Facebook post, playfully stating, "Celebrating 20 'chalk marks' on the marriage chalkboard down at Maricopa County Superior Court with my stud-muffin-in-residence."
Jeff Halperin's Married Life
Jeff Halperin and Kari Lake tied the knot on September 26, 1998, following a brief period of dating. Their journey together began when they crossed paths for the first time in 1998. From their marriage, Lake and Halperin have been blessed with the joy of raising two children named Ruby and Leo.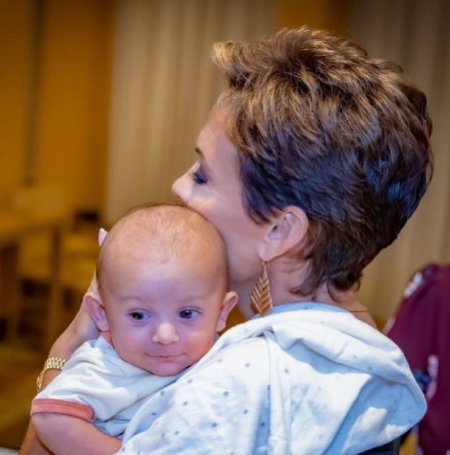 Through the passing years, their love has remained steadfast, and their affection for each other has endured, keeping alive the same romance that ignited two decades ago. Despite their bustling schedules, Lake ensures cherished moments are shared with her husband and children, often enjoying vacations as a family. Adding to their joyful household are four cherished dogs.
Prior to her marriage to Jeff, Kari was previously wed to her former spouse, Tracy Finnegan, an electrical engineer as confirmed by reliable sources.
Jeff Halperin Ventures into Independent Videography
At a certain juncture, Jeff Halperin transitioned from the realm of local news to establish himself as an independent videographer. His Facebook page and Vimeo account reveal that he now spearheads his own enterprise, named Zen HD.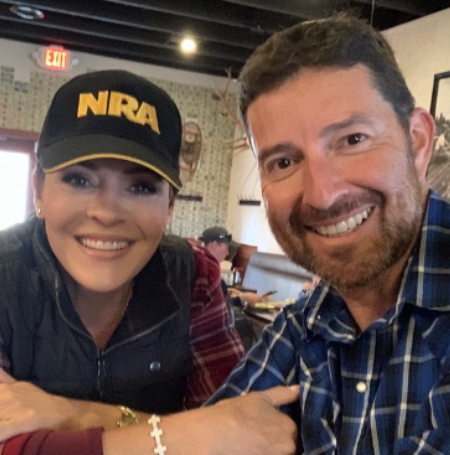 At the time of this composition, the Zen HD website was in the process of being developed. However, Halperin's Vimeo account outlines that his company specializes in diverse video production genres such as broadcasting, corporate endeavors, commercials, and documentaries.
Jeff indicates his availability for various roles including "Director of Photography (DP), Cameraman, Camera Operator, Cinematographer, Shooter." A heartfelt personal message from Halperin on his Vimeo page expresses his immense gratitude for being part of the industry and engaging in work he genuinely relishes.
It's noteworthy that Zen HD isn't listed as an independent business on the Arizona Secretary of State's official website. Yet, in March 2021, Halperin registered "Awake Media LLC" in Maricopa County. Intriguingly, his wife is designated as the manager of this establishment.
Stay tuned in Glamour Path for more celebrity articles.
-->