Who is Jay R. Ferguson? All You Need to Know About Dallas Superstar
Published Sun Apr 02 2023 By sush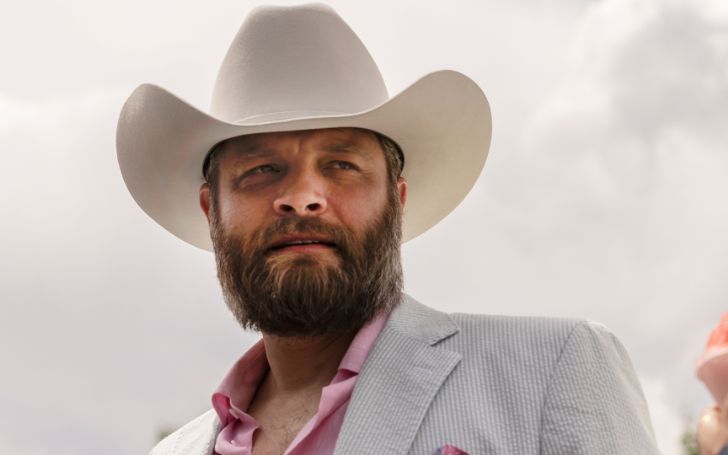 Do you know the actor who plays the character of Ben Olinsky in the American sitcom, The Conners? If you didn't know, the name of the actor is Jay R. Ferguson. He is an American actor and producer who hails from Dallas, Texas.
Ferguson is one of the few actors who are still active after having started a career in the 90s. He started as Taylor Newman in the series Evening Shade in 1990. However, he came to recognition after playing the character of Stan Rizzo in the series, Mad Men which aired in 2007.
The actor also gained quite recognition after playing in the 2016 sitcom, The Real O'Neals (2016). So, let's know more about him.
Net Worth
Jay R. Ferguson is one of the brilliant actors and producers who has been in the industry since the 1990s. As per the report, the cast of The Conners was making around $400,000 per episode. And likewise, it's only plausible that Ferguson is also making the same amount of money from the show.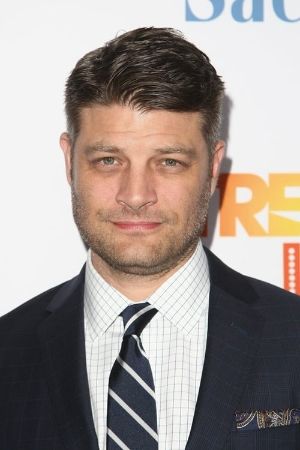 And so, Ferguson collected his fortune through his career in the industry alone. His net worth is estimated to be over $3 million. However, as already known, the actor leads a rather peaceful and simple lifestyle away from the glam.
Early Life: He Was A Trouble Kid
The evening shade actor, Jay R. Ferguson was born on July 25, 1974, in Dallas, Texas. He was born to Bobbie Faye Ferguson and Jay Rowland Ferguson. While little is known about his father, his mother, Bobbie is also an actress who has done numerous works in the 1970s and 1980s.
Ferguson revealed that when he was a kid, he was obnoxious and loud. Though he also admits that not much has changed in the present as well. When he was younger, he was a class clown and usually got into many troubles. And so, he was also grounded a lot. However, he was also a nice guy and wasn't mean to anybody.
Jay Used To Mow Lawns When He Was Younger
According to Jay's interview with the TV AV Club, he started working at a very young age. Moreover, one of his first jobs was mowing lawns and cutting grass in the neighborhood. However, he said that it didn't feel great mowing lawns in the summer heat of Texas.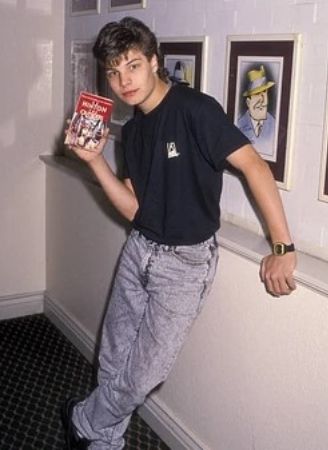 According to Jay, he used to get up at six in the morning to mow the whole street before it got too hot. Though he did that to make money, mowing lawns in Texas, he described his experience as pretty awful. However, while doing the job, he used to listen to his Walkman.
He said that it was funny because he was a 12 year old that would yell out singing the words "F**k The Police."
I had my little cassette Walkman and I'd listen to "Straight Outta Compton" over and over again, so I'd be a little 12-year-old white kid in suburban Dallas mowing lawns singing the words to "F**k Tha Police." It was really quite a combination
Ferguson's Marital Life Is Well Covered
You all must have already guessed that Jay R. Ferguson is a married man. He is married to a woman named Lorena Ruiz. He has made a couple of public appearances along with his wife. However, apart from these appearances, not much is known about his marital life.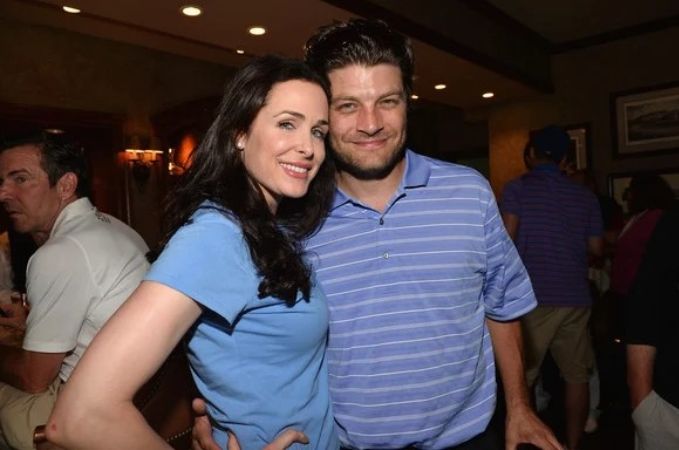 Ferguson has been an extremely private person regarding his personal life. And so, he has also been extremely careful not to get his wife and marital life caught up in the media. However, as known, he has three children. And the information about his kids is also not available.
A Sneak Peak At Ferguson's Acting Career
Ferguson started his career in the 1990 television adaptation of S. E. Hinton's book named "The Outsiders." He portrayed the character of Ponyboy Curtis. Later on, he was cast to play the character of Taylor Newton in the CBS sitcom "Evening Shade," for its four seasons, which aired from 1990 to 1994.
In 2002, Ferguson made his appearance in the television series, Demontown as Sheriff Rudy Dunlop. Then, he was cast as Dr. Todd Hooper in the show Judging Amy from 2003-2004. Then, he played in the series Surface, as Rich Connelly from 2005 to 2006.
Right after he got out of that series, he got cast in the TV show "Sleeper Cell" as the case agent Warren Russell in 2006. Then, he did his most famous work, Mad Men. He played the character of Stan Rizzo in the television series from 2010 to 2015.
In 2018, he was cast in the CBS comedy, Living Biblically as Chip Curry. In the same year, he was also cast to be Ben Olinsky in The Conners.
Nearly Left Acting
You might not want to believe it, but the Mad Men (2007) actor, Jay R. Ferguson, nearly left the industry if it wasn't for the 2008 series, Easy Money.
Back when Ferguson was just getting started in the industry, his career wasn't as stable as it is now. Like other struggling actors, he had just a few small roles and was struggling with the unstable flow of money.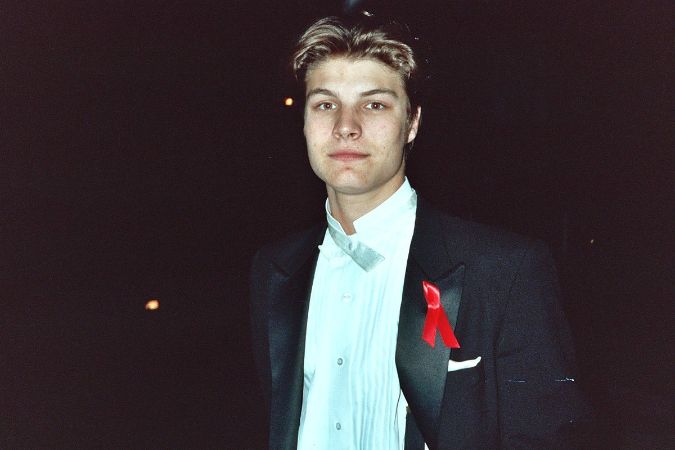 Having a hard time paying his bills, Ferguson was conflicted to leave the industry. However, during this rough time of his life, he got a role in the series Easy Money, which aired in 2008. After he got the role, his career started becoming pretty good and he was earning decent money. And soon enough, he made it big.
So, if it wasn't for the series, we would have lost a brilliant talent in the industry and we also would not have met the actor.
Ferguson Thinks He Lacks Talent: Would've Been A Winemaker
Well, we all are grateful that Ferguson is in the industry and serving us with his excellent talents on the field. And because of that, when it comes to the actor's profession, we can't think of him being in any other field except for acting. However, did you know that Ferguson had a perk in winemaking?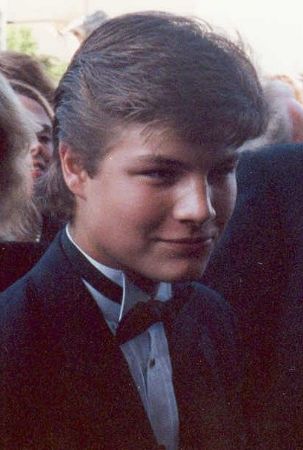 In Ferguson's interview with TV AV Club, he revealed that he would've become a winemaker if he didn't have a career in the industry. He said that he would enjoy living in a vineyard and picking grapes. Moreover, he also said that he believes he has insufficient talent. So if not winemaking, he would've done something that requires manual labor.
"I've always thought if it didn't work out for me in this business, I'd go and be a winemaker or something. Just live in a vineyard and pick grapes. It has to be some sort of manual labor, because my skill set is pretty scant, at best."

- Jay R. Ferguson
Is Jay Available On Social Media?
Unfortunately, as you all might have known, Ferguson isn't available on social media. And that is also one of the reasons, he is inaccessible. Moreover, he also doesn't make many appearances besides movie screens, may it be television shows or interviews.
Follow Glamour Path to find more interesting articles about celebrity biographies, relationships, and riches.
-->