Jason Kelce and Kylie McDevitt's Beautiful Love Story Leading to Marriage
Published Mon Jul 10 2023 By prazu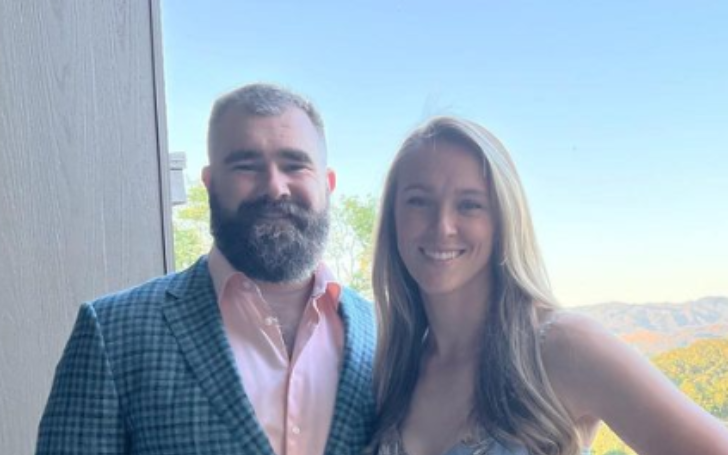 Jason Kelce, 35, is an American professional football player who is widely recognized for his exceptional talent and charismatic personality. The 6'3'' tall player has made a significant impact on the sport as a center for the Philadelphia Eagles in the National Football League (NFL).
In this article, learn in detail about Kelce's personal and professional life.
Jason Kelce Early Life
Jason Kelce was born and raised in Cleveland Heights, Ohio. His father, Ed Kelce, sells steel, and his mother, Donna, works in banking. He has a younger brother named Travis Kelce, who plays as a tight end for the Kansas City Chiefs.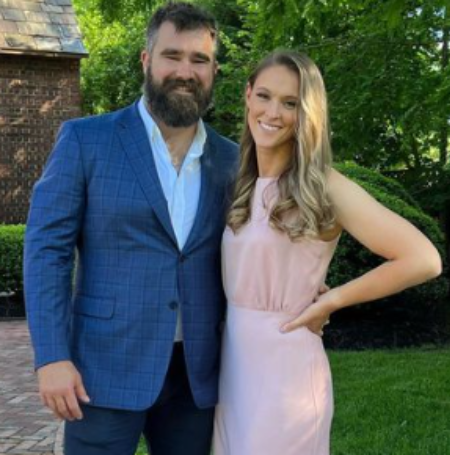 Kelce went to Cleveland Heights High School, where he played football in two positions: running back and linebacker. He received the honor of being named All-Lake Erie-Lake League twice. Additionally, during his time at Cleveland Heights, Kelce played the baritone saxophone in both the symphonic and jazz bands.
Who is Jason Kelce's Wife?
Jason Kelce's spouse is Kylie McDevitt Kelce. She went to Lower Merion High School and later attended Cabrini University, where she played field hockey. In 2016, she graduated with a communications degree. During her final season at Cabrini, McDevitt received honors as part of the All-CSAC First Team and the ECAC South All-Stars First Team.
Recently, McDevitt shared a throwback photo on Instagram from her hockey days and expressed gratitude for joining the Cabrini Field Hockey family. Kelce mentioned that it was one of the best decisions she ever made, as it provided her with lifelong memories and friendships. Kylie also wished everyone a happy #D3week, and proudly mentioned the #CSACchamps and #worklifebalance.
Apart from her sports involvement, Kylie is actively engaged in raising funds for various charitable causes. She also supports her husband's charity, the (Be)Philly Foundation, which is a non-profit organization. The foundation focuses on providing financial assistance and increasing awareness for charitable organizations that have a proven track record of improving academic and economic outcomes for students in Philadelphia public schools.
Jason Kelce Tied The Knot in Philadelphia
Jason Kelce and Kylie McDevitt Kelce got married at the Logan Hotel in Philadelphia on April 14, 2018. Their wedding planner, Sarah Alderman, mentioned that there were approximately 170 guests present. Interestingly, their beloved 20-pound Irish wolfhound named Winnie, who joined their family in May 2017 and is said to be their obsession, also attended the wedding.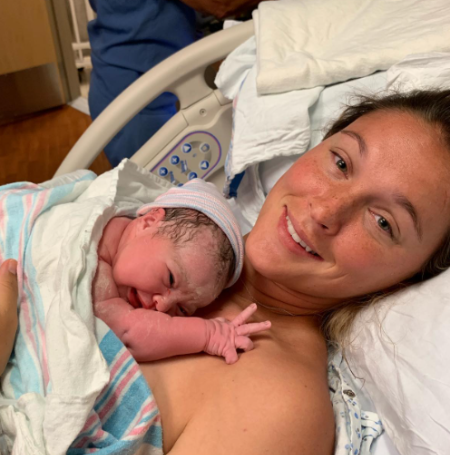 The wedding took place just two months after Jason and his team, the Eagles, won Super Bowl LII. It seems that their engagement was relatively short, as a Philadelphia photographer named Hugh E Dillon received a tip about six weeks before the wedding. The tip came from a customer who claimed to have seen Jason buying an engagement ring and wedding bands.
On their one-year wedding anniversary, Kylie took to Instagram to share a heartfelt message. She expressed her deep gratitude for being able to stand before their closest friends and family a year ago, exchanging vows of love and commitment. Kylie expressed her immense happiness in sharing her life with Jason.
Jason Kelce is Blessed With Three Children
As per The Sun, Jason Kelce and Kylie McDevitt Kelce have three daughters together. Their children are named Wyatt Elizabeth, Elliotte Ray, and Bennett Llewellyn. Wyatt was born on October 2, 2019, Elliotte arrived on March 4, 2021, and their youngest daughter, Bennett, was born on February 23, 2023.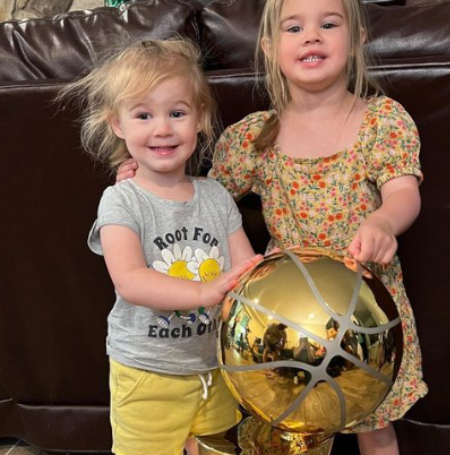 McDevitt showed her support for her husband at the Super Bowl in Arizona on February 12, 2023, even though she was 38 weeks pregnant with Bennett. Bennett was born a few weeks after the Super Bowl.
Jason Kelce Impressive Net Worth
Jason Kelce has an estimated net worth of around $37.5 million. He was drafted by the Philadelphia Eagles in the sixth round of the 2011 NFL Draft. However, due to the NFL lockout, he couldn't practice or sign a contract until July 25, 2011.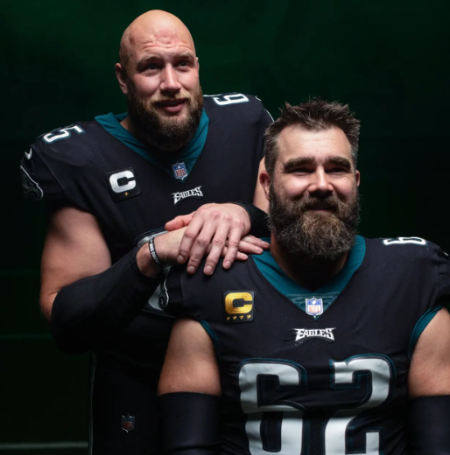 Shortly after the lockout was lifted, on July 27, Kelce signed a four-year contract. His new offensive line coach, Howard Mudd, saw him as a player similar to Jeff Saturday, a highly regarded center for the Indianapolis Colts.
In 2012, Jason became the starting center for the second year in a row. Unfortunately, on September 16, he suffered injuries to his MCL (medial collateral ligament) and ACL (anterior cruciate ligament) during a win against the Baltimore Ravens. In 2014, Kelce agreed to a contract extension worth $37.5 million over six years, with $13 million guaranteed. This information was provided by his agent, Jason Bernstein.
During the 2017 season, Kelce had an outstanding performance. He started in all 16 games and was recognized as a First-team All-Pro. He was also the highest-rated offensive lineman according to PFF (Pro Football Focus) and won the Run Blocker of the Year award by PFF.
Stay tuned in Glamour Path for more celebrity articles.
-->