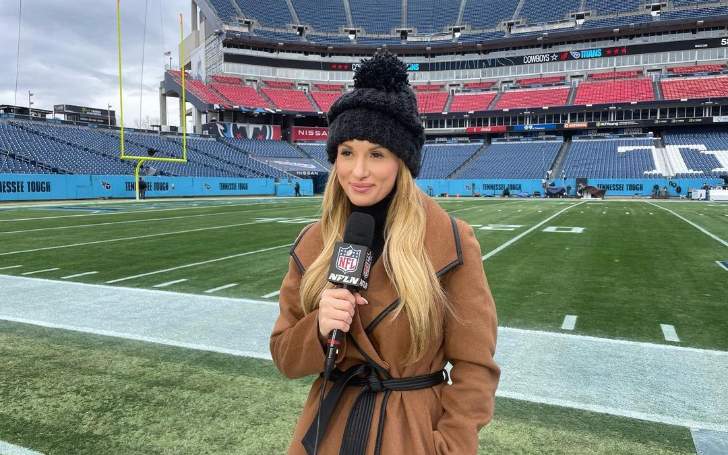 Jane Slater is an American Sports journalist who works as a reporter for the NFL Network. She has been one of the most beloved American sports journalists in the industry for over two decades. Moreover, she is also a sideline reporter and studio host for CBS Sports.
Got Viral For Her Football-Themed Outfit
A few days ago, on Jan 8, the gorgeous sports reporter who always made headlines for her reporting got viral for her outfit in the game between Dallas Cowboys and Washington Commanders. The reporter wore a "football inspo" outfit for the game that gathered the NFL world's attention.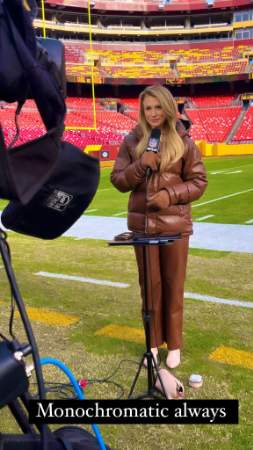 Jane posted a picture on her Twitter showing her outfit and color choice. She captioned the picture with, "Layers upon layers but no snow or rain yet fit inspo? A football, clearly." As soon as she posted the picture, her fashion picks intrigued and caused quite a stir among NFL fans. She even became a "meme" among the fandom. One fan even commented that she looked like a couch.
Early Life And Education
The NFL reporter, Jane Slater, was born on November 7, 1980, in Rowlett, Texas. Born as Jane Ashley Slater, she is the granddaughter of Ray Shockley, the former president of Wolf Brand Chilli. She grew up in a Christian household with White ethnicity.
Jane was raised in a wealthy family of six; she has three siblings. She is also the second youngest child of her family, with her younger brother being her Irish twin. However, she refrains from talking much about her parents and siblings.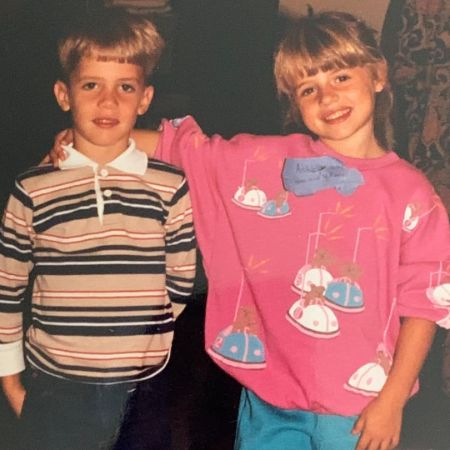 Moreover, Jane is an alumnus of the University of Texas at Austin. She graduated with a major in Journalism and Government in 2004. Before that, she went to Rowlett High School. Reportedly, she graduated from high school in 1999.
She is an Experienced Reporter
Jane started her career as a sales executive at KRLD News Radio from 2003 to 2004. After a few months of experience, she became a reporter at KYTX CBS19 company in 2004. Jane continued her career as a reporter for many years but changed the company, gathering one year's experience each.
The radio host rejoined CBS 11 in 2013 as a Sports Anchor and Reporter and left in 2014. Similarly, Jane joined ESPN as a studio host and reporter for Longhorn Network and worked for eight years from 2014. Since 2016 Jane is also working at the NFL Network as a senior network reporter.
Why Was Jane Canceled?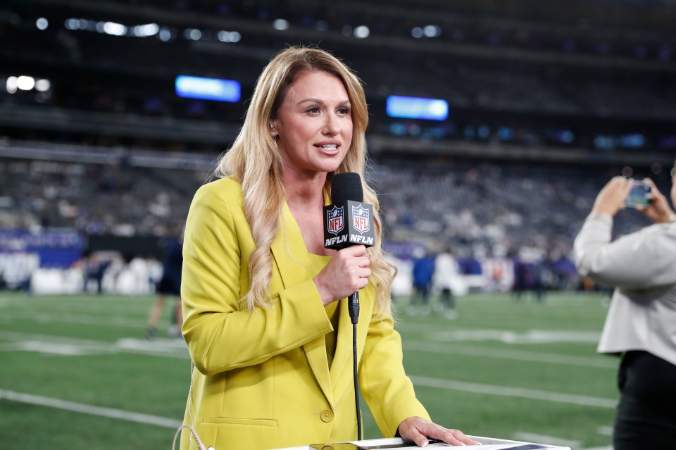 In case you didn't know, Jane got canceled after getting a huge backlash back in 2021 for posting an unpaid internship. She posted an internship for journalism students to volunteer for NFL reporting. However, it was unpaid, so her mass followers got angry at her for posting such an unpaid ad. Jane posted the ad on her personal Twitter account. She tweeted;
"Broadcast journalism students: exciting internship opportunity for you. Can you set up well lit zoom/Skype calls, record, edit them and want access to the league's top draft prospects? It's not with @BobbyBeltTX and I but it is in the DFW area. Unpaid. Great experience. Inbox me."
Since Jane comes from a well-off family, many accused her of being privileged and not knowing the struggles of less privileged people. But Jane did not just sit back and take the hate. She called her haters "rotten" to hate her for this and argued that aspiring journalists had to hustle to get ahead, including unpaid work for experience.
Jane's Ex-Boyfriend Cheated On Her
The media personality Jane tries to keep her personal information covered as much as possible. However, in 2019, she revealed that she was cheated on by one of her ex-boyfriends. Though Jane Slater never revealed her boyfriend's name, she revealed her experience and how she caught him cheating with Fitbit.
According to Jane's post on Twitter, she found out about her boyfriend cheating on her through Fitbit. She tweeted;
"An Ex-Boyfriend once got me a Fitbit for Christmas. I loved it. We synched up, motivated each other… didn't hate it until he was unaccounted for at 4 am and his physical activity levels were spiking on the app."
Jane's Mom Is Suffering From Cancer
Last December at Christmas, Jane posted on her Twitter regarding her mom's health. She revealed that her mom had stage 4 small cell cancer. Since she rarely posted such personal matters, her fans were surprised to know that her mom had cancer.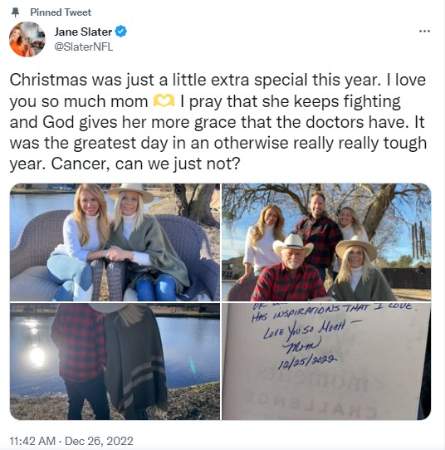 Jane also revealed that she and her family learned about it right before their birthdays, anniversaries, and holidays. However, she also mentioned that her mom had her final round of chemo though it was 4 rounds of 3 days and 2 drug chemo stints every 21 days.
Moreover, Jane's boss and coworkers were so understanding and kind to her and gave her space to spend as much time as possible with her mom. She also said she had gone from grieving the unknown to celebrating the known.
Physical Appearance Of Jane
The famous News reporter, Jane, Jane is a beautiful blonde with a white skin tone and a fit body type. Likewise, she has light brown hair color and natural black eyes. Moreover, she also leads an active lifestyle.
Also, Jane stands at a tall height of 5ft 6 inches. She is a gorgeous lady with a reported body measurement of 31-24-33 inches and weighs around 55 kg.
Net Worth In Millions
The net worth of the NFL reporter, Jane Slater, is estimated to be over $1 million. She earned her fortune solely through her career in the journalism industry as a news journalist. Reportedly, her annual wage is around $52 thousand.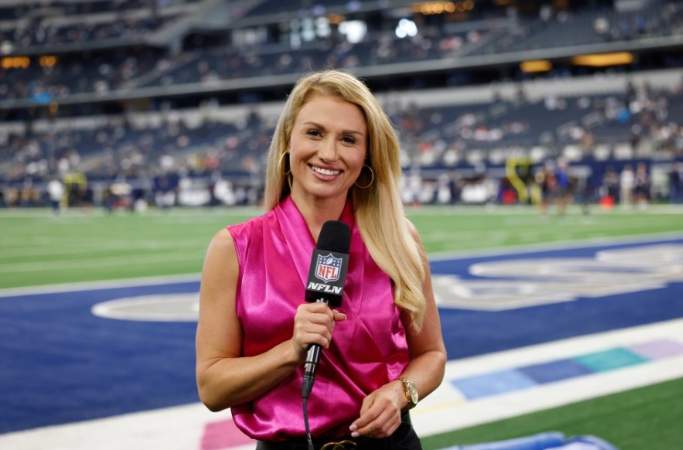 Jane started her career in journalism as soon as she graduated. So she has been in the industry for over two decades. Before being the NFL reporter, she was a journalist for ESPN and the Longhorn Network. She had also worked for College World Series. So, with her long and prominent career, it's not surprising she gathered good fortune under her name.
How Active Is Jane On Social Media?
The famous journalist Jane is very active on social media platforms and is beloved among her followers. She shares her daily life, traveling, and professional picture on social media. Moreover, she is a very friendly personality and takes time to connect with her fans.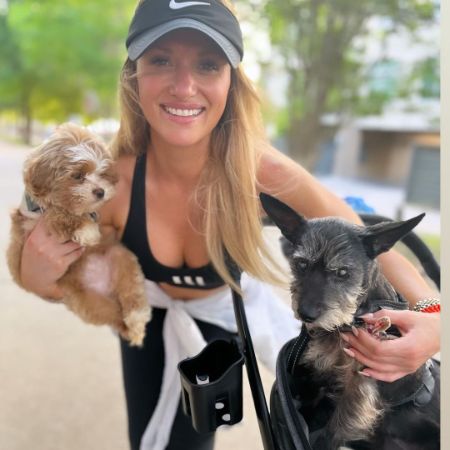 On Instagram, Jane is active under @janeashleyslater and has around 101k followers. Similarly, she is also active on Twitter as @SlaterNFL and has over 195.6k followers. And her official Facebook page has more than 5k followers.
Let's Know About Jane's Hobbies and Interests
The news junkie Jane Slater has talked about her hobbies on her social media numerous times. Since she is a free bird who likes to try out many things and share them with her fans, let's know about it in closer detail.
According to Jane's social media, she is very interested in Golf and Hockey. Moreover, she also has a thing for horse riding and is often seen posting about going to horse riding with he friends.
Moreover, Jane owns two dogs, and her fans are familiar with her love for her dogs. She has repeatedly expressed her obsession with her dogs on her social media. The newshound has also revealed that she is a Sci-Fi geek.
Visit Glamour Path and find out more about the hottest celebrities.
-->