James Reynolds - Ryan Reynolds' Daughter With Wife Blake Lively
Published Tue Sep 24 2019 By Samana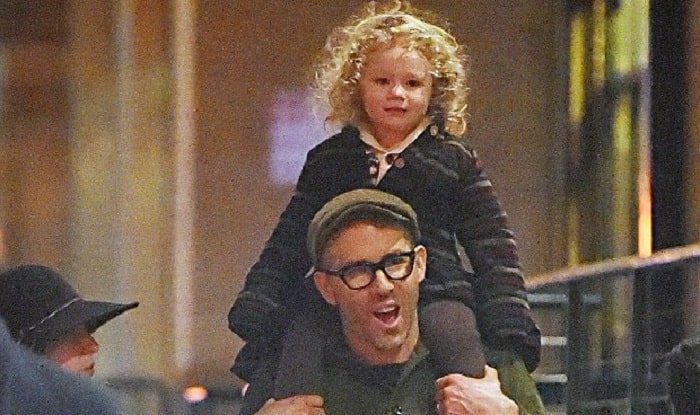 James Reynolds is the first celebrity baby of the famous Hollywood couple, Blake Lively and Ryan Reynolds. James was brought on to this world on 16th December 2014.
The name "James" means "Supplanter" but James' dad, Ryan has spoken about her name being tribute to his dad, who he had reconnected with a little ago he passed away.
Parents Net Worth
James' father, Ryan Reynolds has the net worth of $75 million thanks to his very successful career as an actor.
James' mother, Blake Lively has the net worth of $16 million also thanks to her career as an actress.
Parents Fun and Loving Relationship
James Reynolds' parents, Ryan Reynolds and Blake Lively are known to be one of the greatest roasters of Instagram, who roasts each other as often as they breathe.
Even though the couple have been married for more than five years, they still act like they are dating and is often seen flirting around on Instagram comments. Its either a sweet comment or a roast. There is no in between for the adorable two.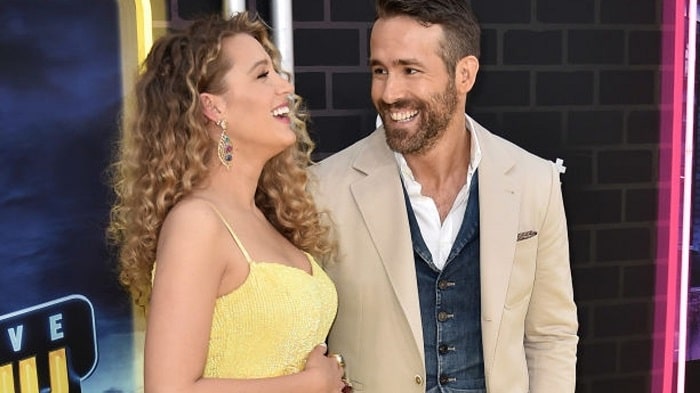 The two met on the set of a movie the both were starring in, like so many Hollywood couples and started knowing each other personally.
They started dating very soon in 2011 after they met and by a year, the two were very sure that they were each others other half. Ryan Reynolds and Blake Lively tied the knot on 9th September 2012. Their romantic event was held at Boone Hall Plantation in Mount Pleasant, South Carolina.
Sibling - Inez Reynolds
James is a big sister to her little sister. Her little sister goes by the name "Inez Reynolds". Inez was born on 30th September 2016. The two girls are very close to each other and their parents are also often talking about how the two are always together and prefers each others company a lot.
Attended Father's Hollywood Walk of Fame Star Inauguration
This was a special event for the Reynolds as the daddy of the family was getting his name Starred on the Hollywood Walk Of Fame and the event was also James' first public debut.
The almost two year old baby girl did in fact stole his father's thunder as she was seen on the event. Clad in a very small and cute varsity jacket outside of her dress and tights, James is already a confident little girl who surely knows how to gain people's attention all at once.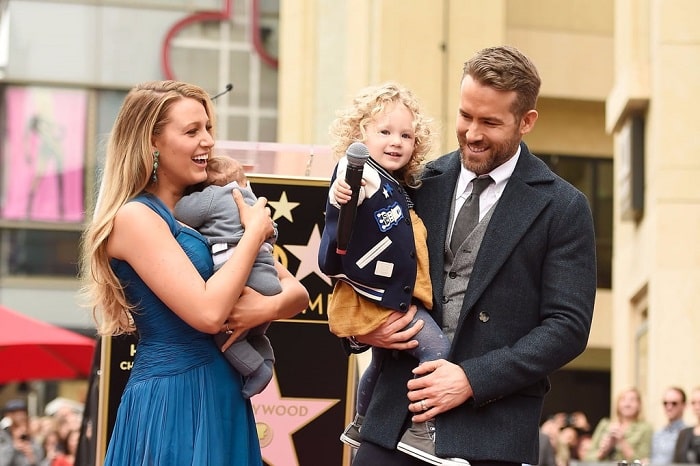 Alongside James Reynolds and her father, her mother, Blake Lively and her little sister, Inez, whose name was not revealed at that time, also had attended daddy's special event.
Glamour Path For More Celebrity Babies.
-->