Jake Warden - YouTuber and Influencer Who is a Make-up Artist
Published Mon Apr 12 2021 By Aashika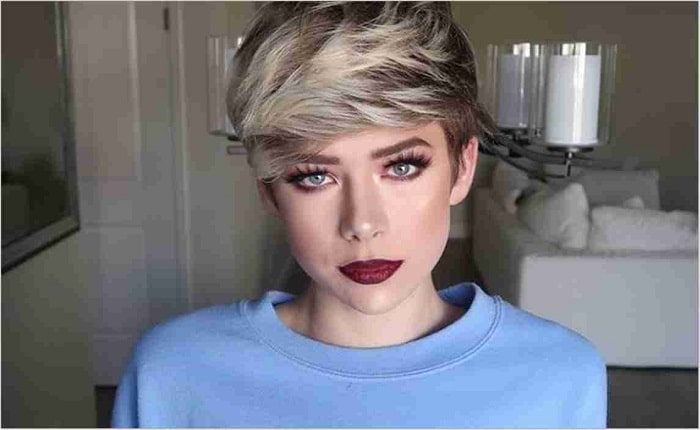 Jake Warden is a well-known social personality who is popularly recognized as a Youtuber. He is a makeup artist and uploads videos on his Youtube channel.
On 20th February 2002, he was born to his parents in Denver, Colorado. He grew up with his two siblings and share a memorable childhood. Warden has become an inspiration for many young teenagers as a social personality.
Let's look at the below paragraphs to know more about Warden.
What's Warden's Net Worth and Income Source?
Warden has an approximated net worth of $3 million whereas his annual income is in the range between $3.3k to $53k. His source of income is from his Youtube channel, "Jake Warden".
On 12th December 2013, Jake creat his account but did not post anything for a year.
Later, started uploading videos of makeup for boys and DIY videos for Halloween costumes. Not only that has collaborated with many renowned Yotubers such as Amanda Diaz, Christin Dominique, and many others.
Currently, there are more than 1.2 million subscribers and millions of pulse views. As an influencer, Warden has achieved huge fame and love from people.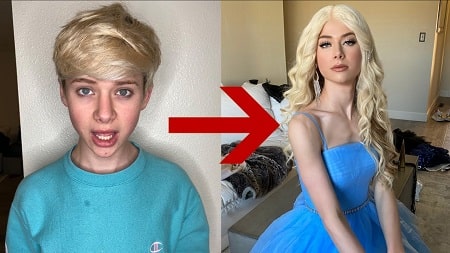 Most Watched Video of Him
On Warden's Youtube Channel, his most viewed videos are "Chapstick Challenge with My Boyfriend", "Meet My Boyfriend!!! *Not Clickbait", "I Transformed Myself Into A Girl", and "I Tried ASMR... Eating Raw Honeycomb with Life with Mak". In the videos, there are millions of views and thousands of likes.
Relationship and Love Life
Youtuber, Jake Warden is dating his long-term boyfriend, Mickey Nucci, who is an Instagram star where he has over 189k followers. They started their relationship in 2018 and are together to date.
The pair often appear on the Youtube channel videos such as "Meet My Boyfriend", "Boyfriends Buy Each Other Outfits", "Touch My Body Challenge with My Boyfriend", and many more.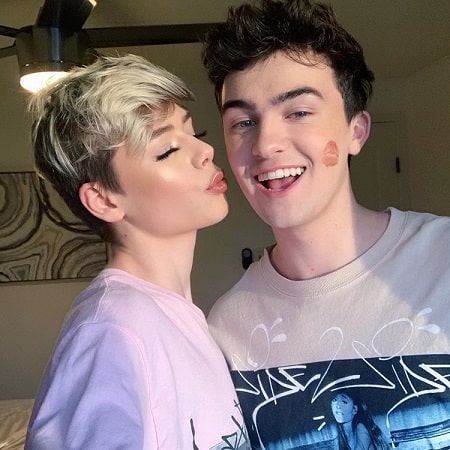 Sexual Orientation
Being a social influencer, Warden has always open with his sexual orientation. Yes, he is gay and loves to be like a girl which has proved after having a romantic relationship with a boy.
Jake has become an example for many people to reveal their gender in front of society and whatever they think doesn't matter to you.
Inspiration of His Career
Warden is inspired by one of the talented YouTubers, vlogger, actor, author, producer, and singer, Joey Graceffa. His main channel is dedicated to vlogging, while the second features video gaming content.
Graceffa's youtube channel has more than 9.41 million subscribers which he created on 26th October 2009.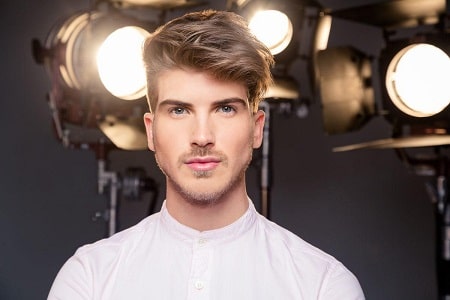 Active on Social Media
Jake Warden is also an Instagram star where he has gained more than 1.6 million. His username is @jakewarden where he posts videos and pictures. Whereas on Twitter, he has over 14.4k followers.
To know more information about celebrities, visit Glamour Path.
-->