8 Facts About Jake Paul's Net Worth - Mansion, Rolex and Lambo
Published Sun Jun 23 2019 By DGM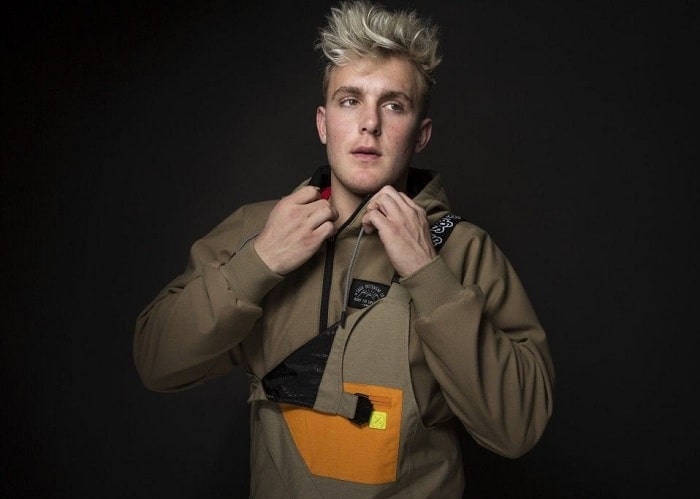 Jake Paul is one of the famous American actors and an Internet Personality born on the 17th of January, 1997. He resides in Cleveland, Ohio and is a popular YouTuber and Vlogger of the United States.
Jake Paul has a whopping net worth of $20 million which he has amassed from his career as a renown YouTuber and actor. Here are 8 facts about Jake Paul's Net Worth.
$13M a Year Earnings From YouTube
As we all know the younger Paul brother mainly for his youtube channel which has over 19 million subscribers, he generates a huge amount of cash from the source. Averaging above 3 million views per day on his videos, Jake earns an amount of $1 million because of advertisements. Furthermore, his earning in a year reaches $13 million and was the third highest-paid YouTuber in 2018 according to Forbes.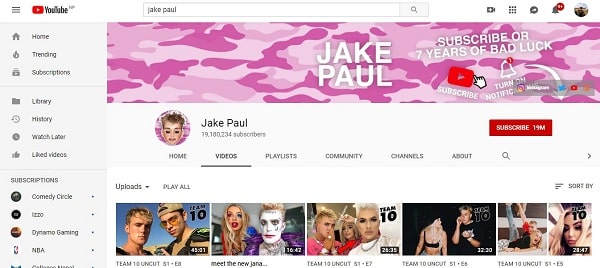 Jake uploads videos of his songs, albums and vlogs and also posts videos dissing other YouTuber.
In today's time, dissing another person from the same field is not an unusual thing. That's why Jake even dissed his elder brother, Logan Paul and the two had an internet fight with both dissing each other in their videos for sometime. The social platform conflict was able to grab a lot of attention at the moment.
Success of Jake Paul Merchandise Business
Jake Paul owns a Merchandise business of his own from which earns a thrilling amount ranging between $10-15 million. The sales of his merchandise are very high which surely helps in contributing in his such a huge fortune.
He has a website where he sells different types of clothes and accessories such as hoodie, t shirt, tee, caps, and inner wears at a reasonable price for good quality. If you are a Jake Paul fan, then you can visit his website to buy his merchandise and become a part of his fan army.
Founder of Team 10
The 22 years old (as of June 2019) prankster is also the founder of Team 10 which is a social media talent management company which helps the influencers to turn into superstars. The members of the team harnesses the collective power of the new influencers by creating and uploading videos on the YouTube channel "Team 10". The 'It's Everyday Bro' artist earns a generous amount of $2 million from the team 10.
Luxurious Cars of Jake Paul
Jake Paul owns numerous amount of expensive and luxurious cars which are worth millions. To start, he owns a blue Lamborghini Huracan Performante which costs around $350,000. Secondly, Tesla Model X which price ranges from $132,000 and $143,000 dollars is another lavish car owned by Gregory Allan Paul's younger son. He has it in the white color variant which seems to be very attractive and high-tech.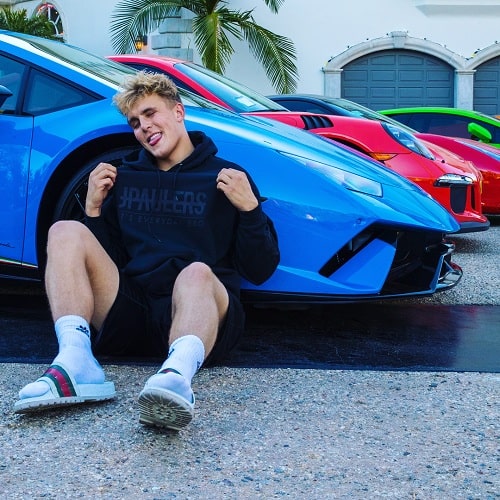 The boisterous Jake also owns a colorful and customized Ford Focus RS which costs about $41,120 and as he has customized the car, it may have costed him around $50,000 for sure. To wrap things up, Paul also owns a white Toyota Tacoma which costs around $26,000 plus he has spent a lot of dollars making fine modifications in it.
Expensive Rolex Watches
The '12 Days of Christmas' singer also is an owner of multiple Rolex watches which are of course meant for the richest people in the world. The well-designed and expensive watches cost a shocking amount of $23,400 USD which is just like spending a penny for Jake Paul. It's surprising that he has even been gifted a expensive Rolex watch by one of his fans so that he doesn't have the meager expense to his vast bank account.
Jake's Real Estate
Enough with the cars, now let's talk about the real estate of the handsome hunk. First of all, Jake has a massive super mansion in Calabasas, a 15,000 square foot home which is even bigger than his brother Logan's. The house is like a royal palace consisting of 8 bedrooms, a chilled wine closet, 10 full bathrooms, and spa bath in the master bedroom. Paul owns a house that we would only dream of. Yes, we sure are jealous of the eminent star.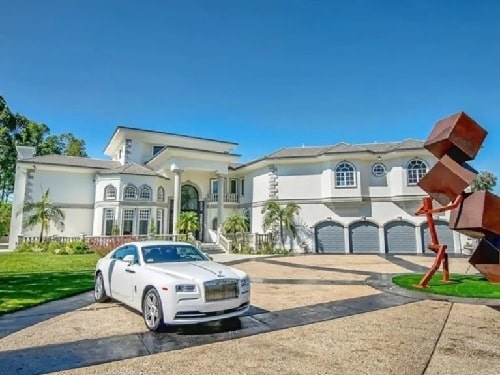 Pamela Ann Stepnick's youngest son also owns a lavish mansion which is worth 6.9 million dollars. It is not something rare for a millionaire like him to purchase such a huge house.
Wearing Designer Brands
Everything that the sensational YouTuber wears are of designer brands and designers are just throwing themselves at him to get him wear their designer clothes and accessories. He is one of the highest paid star in the field of endorsement and earns a bagful of cash from just a single brand endorsement deal. Now it seems very ok for that how he's been holding up on the top so far.
Jake Owns an Expensive Camera
When your entire career is dependent on volgging, then you surely need one of the nicest and finest cameras in the world which should be able to take a great video and should handle all the hectic deeds while you're filming. Jake owns a Sony A7s Marque 2 for which the body alone costs about an amount of over $2500 and there are huge additional charges of lenses, tripods and editing equipments. Hence, he has spent his dollars on the nicest thing that money can buy.
Visit Glamour Path for more Celebrity Net Worth and their Information.
-->