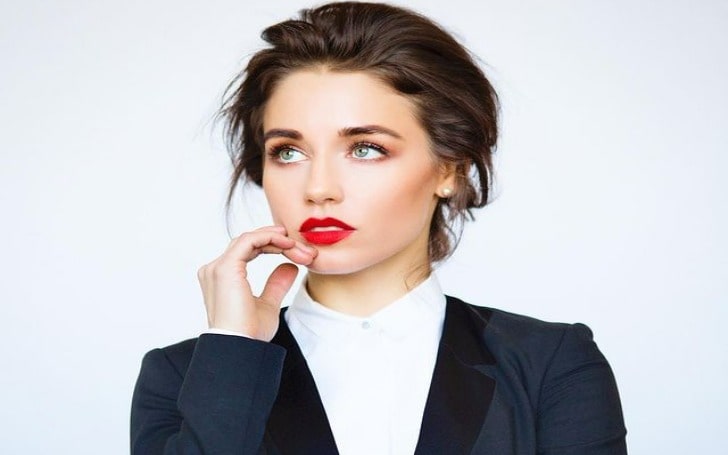 Jade Tailor is a well-known American actress who is best recognized for her role as Kady in the television show "The Magicians". Born born on 12th August 1985 in Hollywood, California she made her cinematic debut in the horror-comedy "You're So Dead", which was released in 2007.
Among her many other successful ventures, the actress has acted in "True Blood" (2010), "Aquarius" (2015), and "Murder in the First" (2015). She has been outspoken about activism and supports groups that seek to ensure that people of all races, genders, and sexual identities are treated equally.
Family Background
Jade Tailor was born in Hollywood, California on August 12, 1985. Josef P. Kravich, her father, was born in Israel and served in the special forces before becoming a businessman. Sally Pansing, her mother, was a former actress before becoming a holistic nutritionist in the 1970s. Her mother remarried Tom Malone of the Blues Brothers after her parents divorced.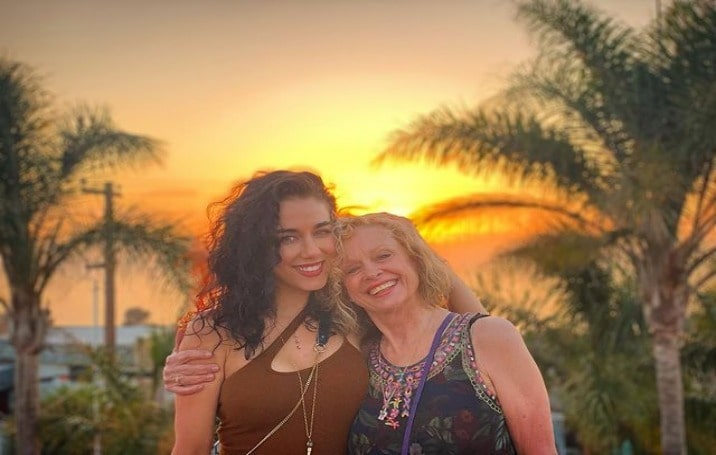 Shawn Kravich, Jade's older brother, is a lawyer who was born on March 25, 1984, in Hollywood, California. Kravis graduated from the University of Southern California with a bachelor's degree in International Relations in 2006 and a J.D. from the University of California, Los Angeles School of Law in 2009. He is currently the Executive Director of the Snap Foundation, having been admitted to the California State Bar in 2010.
Early Life
Tailor, a hyperactive child, began gymnastics classes at the age of three and added ballet lessons the following year. As she grew older, her artistic abilities were more apparent and she began taking singing and acting lessons, as well as studying musical genres such as Jazz, R&B, Rock, Classical, Musical Theatre, and Soul. She even took Israeli Krav Maga martial arts classes.
Jade went to a performance arts high school, where she sharpened her artistic abilities throughout her education. Tailor traveled to New York City after graduating from high school in order to expand her knowledge of the performing arts. Then, in 2007, she decided to pursue acting professionally.
Career Debut on Film
In 2007, the diva made her cinematic debut in the horror film "You're So Dead," and she also participated in two short films, "The Getaway" from the "Rex Buster" TV series, and "A Perfect Day." Between 2007 and 2010, Jade had a few minor roles, including Babysitter in Allen Wolf's mystery film "In My Sleep" (2010), which starred Philip Winchester, Tim Draxl, and Lacey Chabert, and an episode of the Golden Globe Award-winning series "True Blood," which starred Oscar-winning actress Anna Paquin.
In 2011, Tailor starred as Gypsy LaRue in the comedy "Losing Control" and as the Padma in the mystery drama "Karma," and in 2012, she starred as Jasmine in the thriller "Wedding Day."
Work in "The Magicians"
Tailor's most notable achievement to date is portraying Kady Orloff-Diaz in the show "The Magicians" (2015-) opposite Jason Ralph and Summer Bishil, for 38 episodes. 'The Magicians' is a popular American fantasy television series based on the same-named trilogy by Lev Grossman. The show is set at Brakesbill University, a hidden institution that specializes in magic and the fantasy world; the students quickly learn the gravity of their skills and the risk they pose to humanity. The pupils are confronted with a variety of problems throughout the series, which they overcome in order to retain a sense of equilibrium.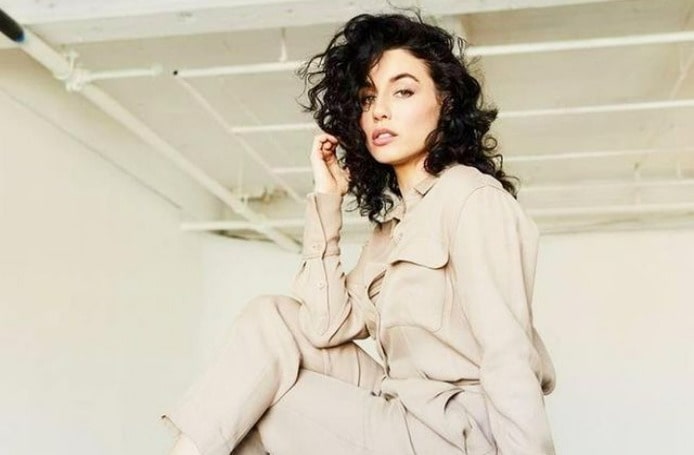 According to critics, the character Kady was based on two minor characters in the book and was never in the original book. Because she wasn't bound to an original character, this fact alone made her the show's most developed personality. Jade says in an interview that when she was originally offered the option to audition for "The Magicians," she chose the character of Margo because she didn't want to make a one-time cameo. Thankfully, the authors liked her so much that they rewrote the pilot to include her as a prominent character.
Jade Tailor's Net Worth
Jade Tailor's net worth is estimated to be over $1.5 million as of 2022 which is rather astounding for such a young rising celebrity.
If she continues to succeed in her work, her net worth will undoubtedly increase in the future years.
Recent Projects
Between her roles in "Don't Pass Me By" (2013) and "Cam2Cam" (2014), Tailor played Crystal Le Croix in an episode of the TV show "Vegas" (2013), which starred Dennis Quaid, Michael Chiklis, and Carrie-Anne Moss, and Alyssa in five episodes of the crime series "Murder in the First" in 2015, and Rachel in two episodes of "Aquarius," which starred David Duchovny.
Meanwhile, Tailor has appeared in films such as "48 Hours to Live" (2016), "Altered Perception" (2017), and "Higher Power" (2018), and she is currently working on "Juke Box Hero," which will be released in late 2019.
Relationship Status
The 37-year-old actress has yet to marry, and there is no information about her previous relationships. However, Jade Tailor is currently dating a guy named Adam Croce. The guy with long curly hair is multitalented like Jade and apparently, he can sing, paint, and advocate for different causes. The couple is not yet married and doesn't have any children. On February 15, 2022, Jade revealed her love life in an Instagram image in which the couple is holding each other and appears to be in love. There have been rumors that Jade is a lesbian, but this post reveals them to be false.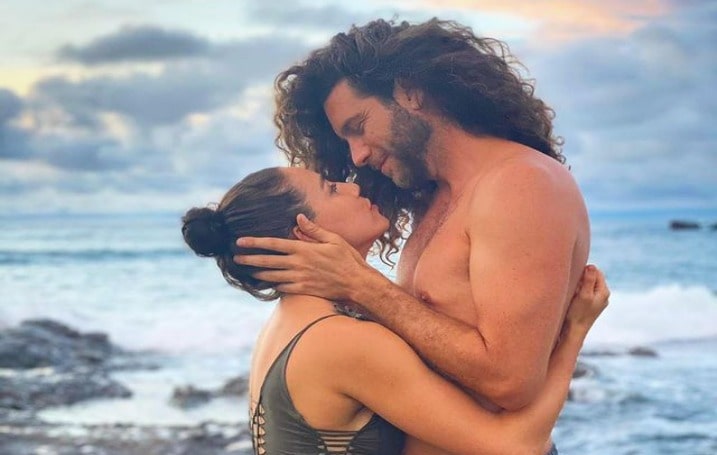 She wrote on her Instagram Caption under the romantic picture," Sooo… I never post about my romantic relationships because I typically like to keep it private and prevent having to clarify my love, sexuality, or anything else that is for me and my love alone… BUT… I also think love is the most important thing one can celebrate, and I can't think of a better day to share and celebrate my love for my love with the world. So… this is my love, my partner, my best friend. Adam, I'm so deeply lucky to get to love you and be loved by you. Happy Valentine's Day, my sweet love! "
Body Measurements
The heroine has a thin and curvy form, standing at 5ft 7ins, or 1.7m, and weighing around 132lbs or 60kgs.
Her body measurements are 36-25-37 inches. She has beautiful brown hair and green eyes.
Hobbies
Jade is also a great animal lover who spends a lot of time volunteering at animal shelters. She's also a pet parent, and she recently wished her cat and dog a happy Pet Day.
The young woman is like the rest of us, enjoys unwinding with a good program, and she's suggested to fans that she likes Netflix's "Stranger Things." She had lately had a drive-through experience and was clearly fangirling.
Social Media
Jade has amassed a sizable following on social media, with thousands of followers on her many profiles. Her official Instagram page has approximately 151k followers, while she has over 33k Twitter followers.
On her official pages, she states her opinions, shares her ideas, and promotes her work. She's utilized her popularity to not only promote her work but also to offer her thoughts and opinions on current events and solicit advice from her admirers.
For the latest updates, keep following our page Glamour Path!
-->