About Jack and Gab's Relationship
Published Sun Jun 19 2022 By chanel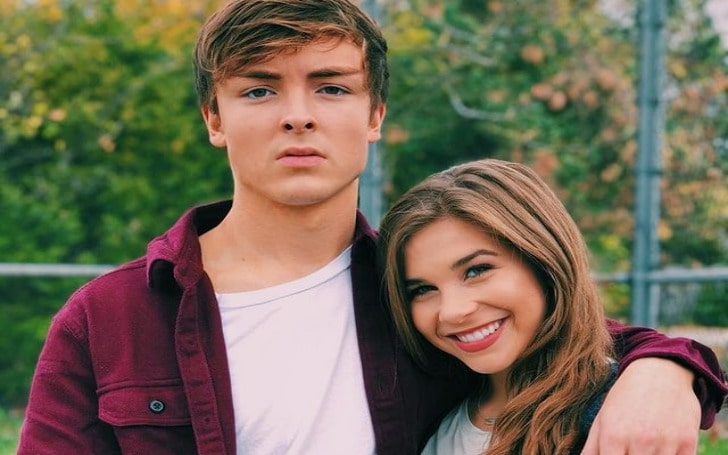 Jack Brinkman and Gabrielle Moses are widely known as Jack and Gab a well-known American couple who are YouTubers and social media influencers. The young pair, who were in their early twenties at the time, had a YouTube channel named "Jack and Gab." On the very channel, they've been sharing videos about their relationship.
Until their breakup in 2019, the couple had been dating and traveling the world together. Their breakup after five years of dating did not sit well with their fans, who enquired about the reason for their split.
Who is Gabrielle Mosses?
Gabrielle Mosses is an American YouTube celebrity and beauty blogger who was born on April 6, 2000. She was an American when it came to nationality. Her siblings are Cassie, her younger sister, and Madalyn, her twin sister. She holds a BBA in Marketing and an MAEd in Elementary Education from The College of William and Mary.
In September 2016, she made her first appearance on the Jack & Gab YouTube channel. Her career as an actor, singer, and model took off quickly, and she is now a full-time actress, singer, and model. Her popular videos on her personal channel span a wide range of themes, from beauty to fashion, and she has obtained endorsement deals for a number of brands.
Who is Jack Brinkman?
Jack Brinkman is a YouTube star and a gamer who was born on June 25, 1999, in Missouri, USA. His father, mother, and sister, Olyvia Brinkman, who has appeared in his YouTube videos, make up his family. Molly, the Brinkmans' puppy, is also a member of the family. In terms of his academic achievements, he graduated from high school and enrolled in college. He is, nevertheless, a full-time college student who will graduate soon.
Prior to his rise to fame, Jack began using social media in June of 2012 using Twitter. He started off with self-titled gaming and vlogging channel on YouTube, then switched to a joint channel named "Jack & Gab" with his partner at the time, Gabrielle Moses.
The Honeymoon Phase
Gabrielle Moses and her boyfriend Jack Brinkman met in eighth grade and started dating the following year. Gab and Jack's combined YouTube channel, Gab and Jack, amassed millions of subscribers as their relationship became an internet obsession. The couple has been documenting their romance on their channel since 2016. They also opened a merch store, selling T-shirts, hoodies, and other merchandise.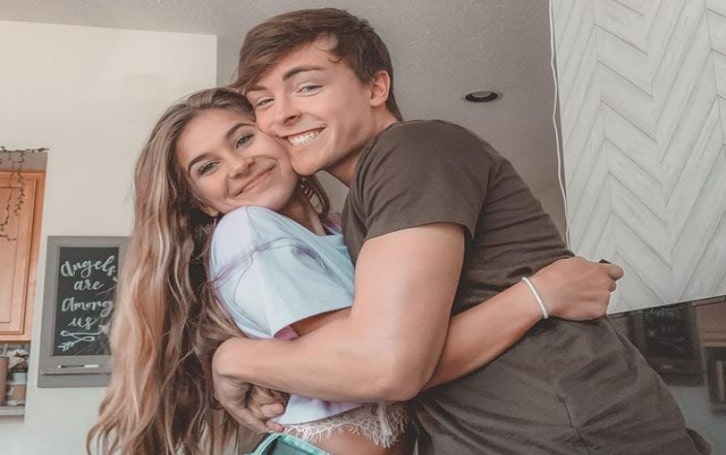 The young duo was known for delivering their fans a couple of goals and was regarded as one of the cutest YouTube couples. Despite the fact that the couple was usually quite active on social media, they stopped uploading videos and images together in February 2020. However, things in their relationship had become shaky in recent months. The two were frequently observed taking breaks from one another and their various social media accounts, including YouTube.
Break Up After Five Years of Dating
The two American YouTubers have broken up, and Gabrielle confirmed the news on her channel. The couple released a video in March 2020 in which they discussed why they had broken up the previous year.
They informed their fans that they had broken up due to a misunderstanding and their hectic schedules. The pair had been together for years, but they had been going through a hard patch in recent months. Videos of Gabrielle addressing their difficulties, on the other hand, have gone viral on social media.
The current state of their YouTube Channel
In its many years of existence, the pair maintained a joint Youtube channel with almost 2 million subscribers. They have been together for five years, dating since they were 15 years old, and have created the channel together. The couple's joint channel, as well as their retail site, the 'Rubby Ducky' store, have been the subject of speculation.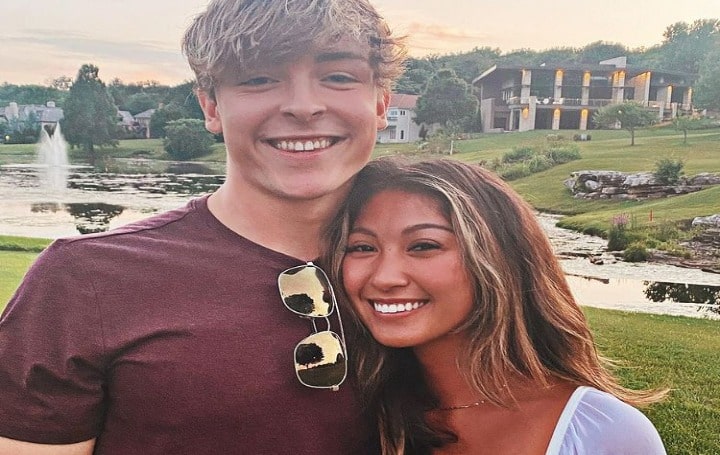 Gabrielle indicated in her video that she intends to keep producing stuff. She stated that she is "concentrating on herself" and that she will "upload the funniest, goofiest films ever" because it makes her smile. As said, she is now actively posting content on her personal Youtube Channel. She joined YouTube on 22 Feb 2017 and has 100,609,992 views and more than 836k subscribers. Now, talking about Jack, he was the one who turned his personal account into a joint channel when he was dating Gab but after a breakup, he has renamed his channel "Jack and Jaycee" under his current girlfriend's name. The channel was created on 17 May 2015 and has almost 2 million subscribers and 100,609,992 views.
Fans' Assumptions on their Breakup
Gabrielle has hinted at a few things that may have contributed to her breakup with Jack, but she has not come up and stated her case firmly. While Gab has not mentioned the reasons for their breakup, fans have speculated and connected many dots to figure out what led to their split.
Fans have assumed that one or both of them cheated. Fans have also speculated that Gab and Jack had been dating since they were children and hence had not yet figured out who they were as individuals. Similarly, they assume that 'life just occurred to them.' This indicates that the two had opposing life goals and desires and were unable to coexist in their relationship.
Net Worth of Jack and Gab
As of 2022, Jack Brinkman's net worth is expected to be $1 million. Youtube has provided him not only popularity but also financial security. Monetized YouTube channels make money by playing advertisements. For every 1,000 video views, monetized YouTube channels can earn $3 to $7. We can estimate that Jack Brinkman earns $468 each month, or $7.03 thousand per year, based on these figures.
Gabrielle Moses, on the other hand, is reported to be worth $1 million as well. Moses is paid $1.58 thousand each month, for a total of $23.68 thousand per year. For every 1,000 video views, some YouTube channels can earn up to $7. If Gabrielle Moses earns a lot of money, video advertising might bring her $42.62 thousand each year.
Recent Affairs
Jack Brinkman has moved on with his new YouTube co-star, Jaycee Cabasi, and continues to create similar stuff. The channel was renamed Jack & Jaycee after they parted up in 2020, as he shared it with his second girlfriend, Jaycee Cabasi.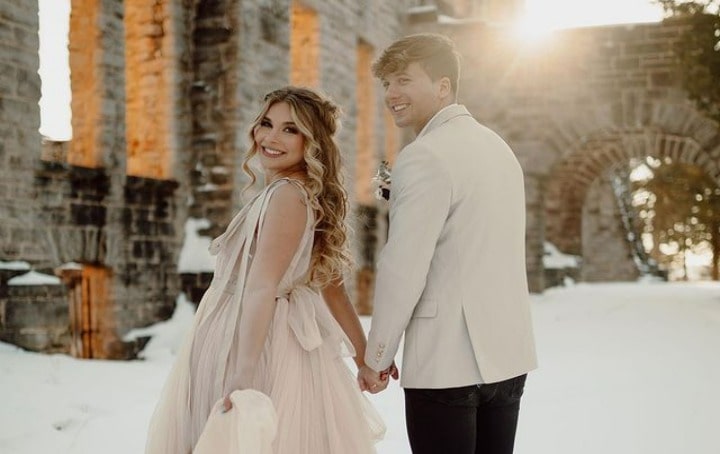 Gabrielle Moses and Luke Hollingshead, her ex-boyfriend, started dating in 2020. Luke is a fitness nut and a fellow Youtuber. She has a large number of images of the two of them together. However, these two just broke up as well. Gabrielle is currently dating Chase Demoor, an NFL player and TV personality, as of 2022.
Social Media
Gabrielle is a frequent user of social media platforms like Instagram, Facebook, and Twitter. She currently has over 617k Instagram followers and over 14.8k Twitter followers. She also has more than 35 thousand Facebook fans.
Jack has a large following on Instagram and Twitter as an internet celebrity. On Instagram, he goes by the handle @jackbrinkman and has 292k followers. Similarly, he has 13k Twitter followers and 180,460 Facebook fans. He uses the sites to communicate with his fans and followers and, as a result, to share his daily activities.
For more updates on relationships, follow Glamour Path.
-->