Get to Know Izzy Oona Murphy - Eddie Murphy's Daughter With Paige Butcher
Published Sun Feb 02 2020 By Samana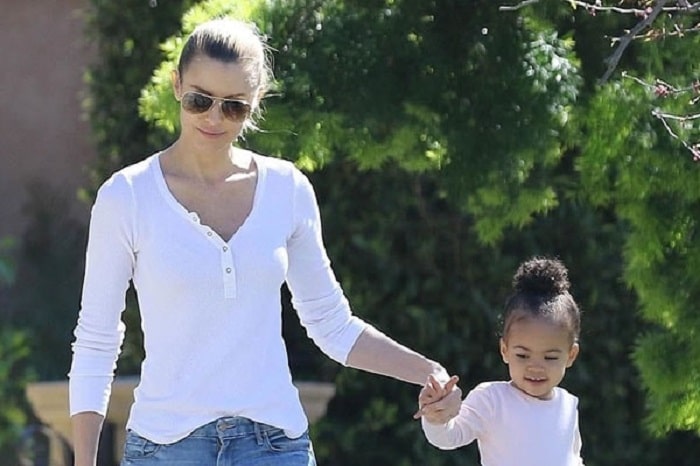 Izzy Oona Murphy is the celebrity baby of the famous actor Eddie Murphy and his actress girlfriend, Paige Butcher. Izzy was born on May 3, 2016 in Los Angeles, California.
The name "Izzy" is an American name and means "God is My Oath". The name is also a short form of the name "Isabelle".
The name "Oona" is a name derived from the Gaelic word "Uan" which translates to "Lamb".
Siblings
When it comes to siblings, Izzy is blessed with a lot of them and when we say a lot of them, we mean nine. That is definitely a huge number of children, even for papa Murphy who has already been with four different woman before settling in with mama Butcher. Here are the list of Izzy's siblings and their respective mama who are all Izzy's step mothers.
Eric Murphy
Eric is the eldest blessing of Izzy's father and her step mother, Tamara Hood. He was born on 10th July, 1989.
Bria Murphy
Bria is the second born half sibling of Izzy Oona Murphy blessed to her father and her stepmother, Nicole Mitchell. Bria was born on 19th November, 1989.
Christian Murphy
Christian is Izzy's third eldest sibling born to her father and stepmother Tamara Hood in 29th November, 1990.
Miles Mitchell Murphy
Miles Mitchell is the fourth born sibling of Izzy Oona who was born on 7th November 1992. He was born to Eddie Murphy and Nicole Mitchell Murphy.
Shayne Audra Murphy
Shayne Audra is the fifth child of Eddie and Nicole and was born on 10th October, 1994.
Zola Ivy Murphy
Zola Ivy is the sixth sibling of Izzy who was born on 24th December 1999. She was born to Eddie and Nicole.
Bella Zahra Murphy
Bella Zahra is the seventh sibling of Izzy who was born on 29th January 2002. Bella is the last child of Eddie and Nicole as they got separated only after the few years of Bella's life.
Angel Iris Murphy Brown
Angel Iris is the eighth sibling of Izzy and the final half sibling. Angel was born to Eddie and Mel B, who is a part of the famous girls group 'Spice Girls'.
Max Charles Murphy
Unlike every other above mentioned sibling, Max Charles Murphy is the only biological sibling of Izzy. Max was born on 30th November 2018.
Starred In A Rare Picture With All Of Her Siblings
The Murphy siblings do not come together always and take cute family pictures like the Kardashians but after the birth of Izzy's baby brother Max, they were no less than the Kardashian/Jenners. Izzy's elder sister Bria posted the picture on her Instagram in 2018 in Christmas wishing all of her followers a good one from her family.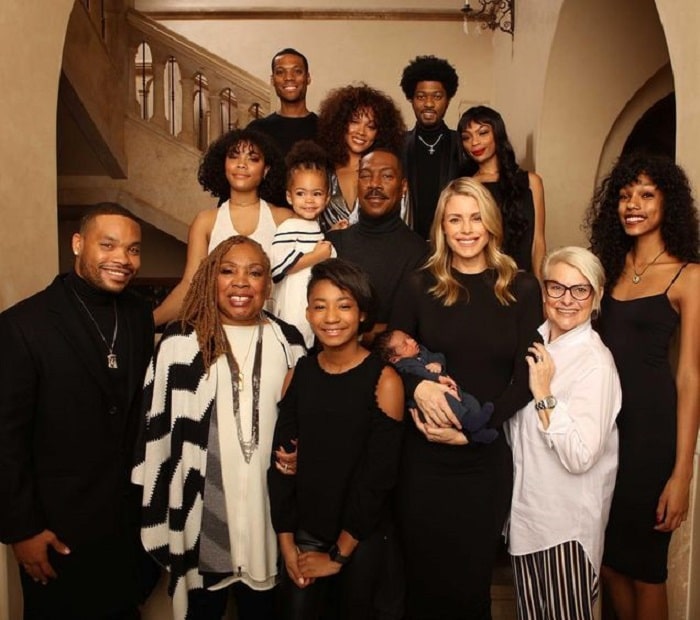 Parents Relationship
Eddie Murphy and Paige Butcher has been really private about their relationship and has not yet revealed how they met and other things about their dating life. However, respecting their privacy, they got engaged on September 2018. A the matter of fact, Izzy's mama thinks social media is boring and she likes her life private.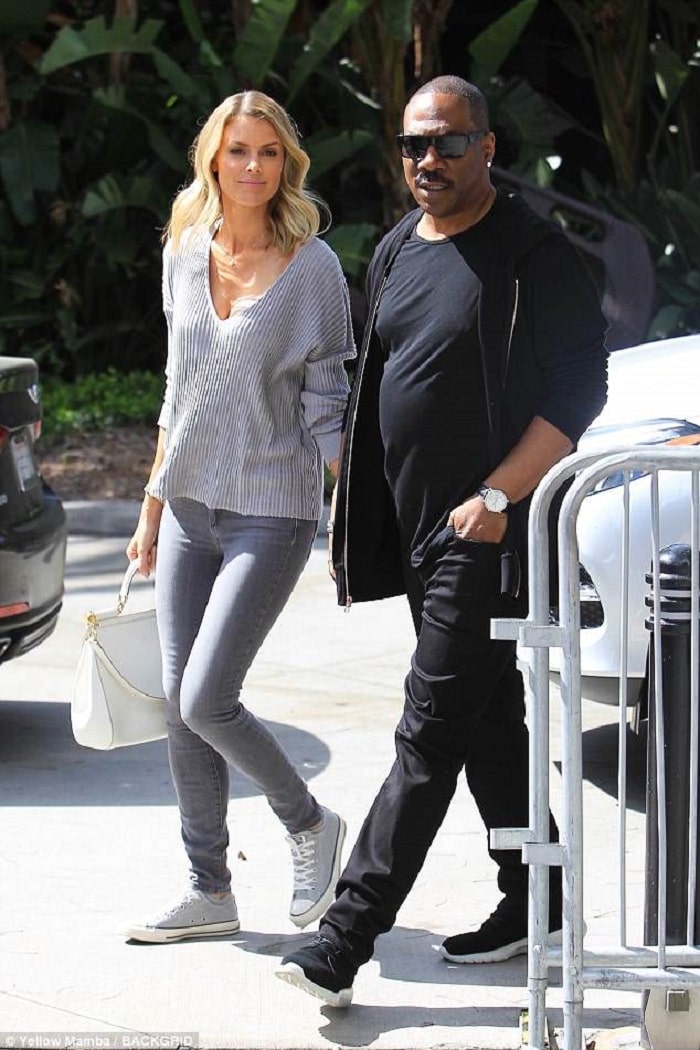 Parents Net Worth
Izzy Oona Murphy's father, Eddie Murphy has the massive net worth of $85 million. Papa Murphy accumulated his worth through his career as an actor, comedian and a singer.
Izzy's mother, Paige Butcher has the net worth of $40 million. She accumulated her wealth through her career as a model and an actress.
Glamour Path For More Celebrity Babies.
-->