Is Belle Delphine One of the Richest Internet Personalities? A Net Worth Overview
Published Mon Sep 25 2023 By prazu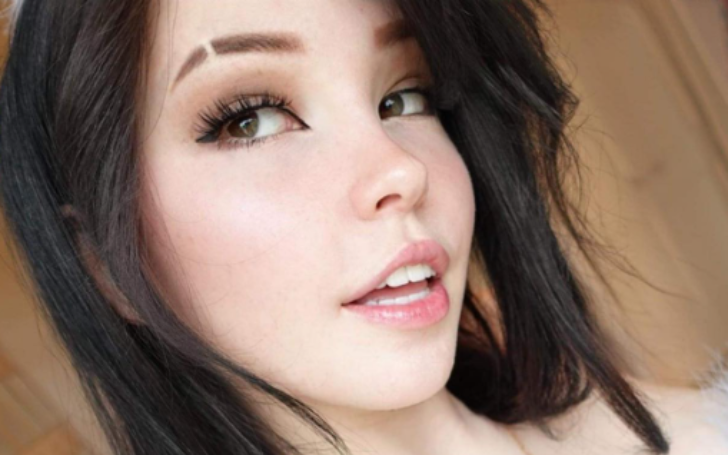 Belle Delphine is a British internet star originally from South Africa. Delphine is known for her presence on the web, where she does things like modeling and making videos on YouTube.
Delphine's social media often features her in sexy and costume-themed pictures. In this article, learn in detail about Belle's personal and professional life.
How Rich is Belle Delphine?
Belle Delphine's net worth is around $10 million. In 2019, she became famous for making a funny account on Pornhub, and in 2020, she started an OnlyFans page.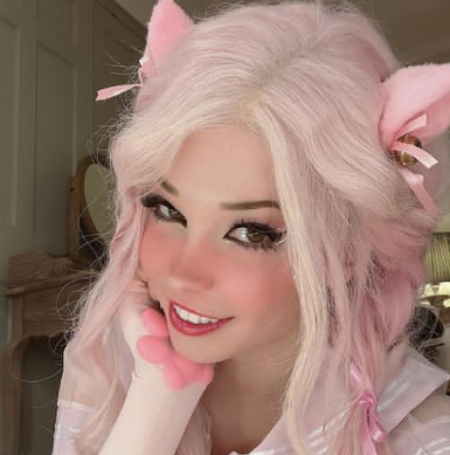 Some people see Delphine as a mix of an online prankster and a performer. According to her records, Belle Delphine makes about $1 million monthly from OnlyFans.
Belle Delphine's Social Media Journey
Belle Delphine started using social media in 2015 by creating an Instagram account. In the following year, she made a YouTube channel and put up her first video, where she showed how to do makeup. In 2018, she began sharing pictures on Instagram more often.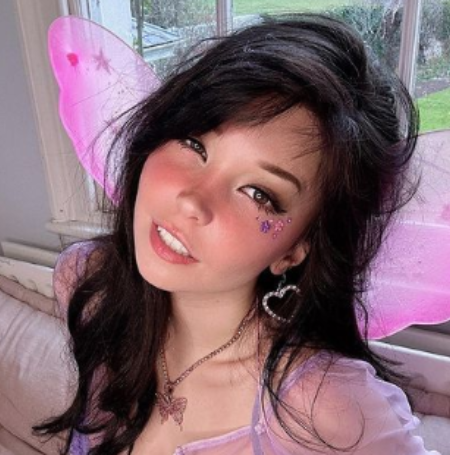 In these pictures, Delphine wore pink wigs, cat ears, and long stockings. She also posted photos of herself dressed up as characters like Harley Quinn and D.Va from video games. Besides that, Belle started a Patreon account to share more daring pictures with her fans.
Belle Delphine Instagram Ban
In July 2019, Belle Delphine's Instagram account got shut down, but they didn't say exactly why. Instagram just mentioned it was because she broke their rules somehow. She kept using Twitter for a while but stopped using all her social media by the end of August.
In October, Delphine posted a photo that made it seem like she'd been arrested, but people weren't sure if it was true. She posted some videos on YouTube in November but then took a break from social media.
Belle Delphine Career Highlights
Belle Delphine's online fame took off in late 2018 when she became really popular on TikTok by joining in on different trends and challenges. Her pictures and videos spread on websites like Reddit and 4chan, where people liked her style.
Between November 2018 and July 2019, Delphine's Instagram followers went up from 850,000 to 4.2 million. During this time, her content became more explicit, with her making exaggerated faces that looked like she was really enjoying something.
Belle also did some strange things like eating raw eggs and playing with a dead octopus. In mid-2019, she got even more famous online when she made a fake account on Pornhub and uploaded funny videos with misleading titles and pictures. Even though Delphine's videos became the most disliked on Pornhub, she was the most searched-for celebrity on the site in 2019.
Around the same time as her Pornhub account, Delphine started an online store. The most interesting thing she sold was her "GamerGirl Bath Water," which was her bathwater in a jar for $30. A lot of people made fun of it, but it sold out in just three days.
Some YouTubers even made videos pretending to cook with, drink, or vape the bathwater. Because of all the attention this got, Belle was interviewed by the Guardian.
Belle Delphine Controversies
Selling Bathwater
In June 2019, Belle Delphine said she'd make a PornHub account if a photo of hers on Instagram got a million likes. She put black "x" marks over her nipples in the photo. After getting enough likes, Delphine made the account but didn't post explicit videos, just ones with suggestive titles. Then she said she'd sell jars of water she bathed in for $30 each, and they sold out in two days.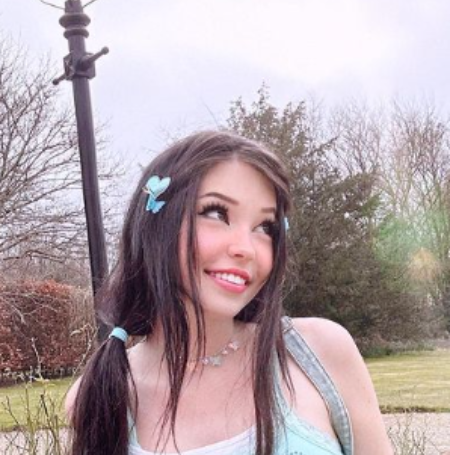 Some people on Twitter spread rumors about the cleanliness and safety of the bathwater. They even made up a fake news story saying it caused a herpes outbreak and claimed to test it for human DNA. Delphine responded on Instagram, saying all of these claims were untrue.
Disturbing Images
Belle Delphine caused controversy when she posted pictures of a roleplay scenario where she acted as a young girl being abducted, tied up, and sexually assaulted. While it was consensual and meant as a roleplay, many people found it disturbing, especially because she didn't give any warning on Twitter where she posted these images.
In one of the pictures, Delphine was holding up a painting of Pepe the Frog, a meme that was taken over by some bad people, and the "okay" sign, which those same bad people use as a hand signal.
Stay tuned in Glamour Path for more celebrity articles.
-->