Inside Malika Andrews' Love Life: Is She Married or Single?
Published Mon Jun 19 2023 By prazu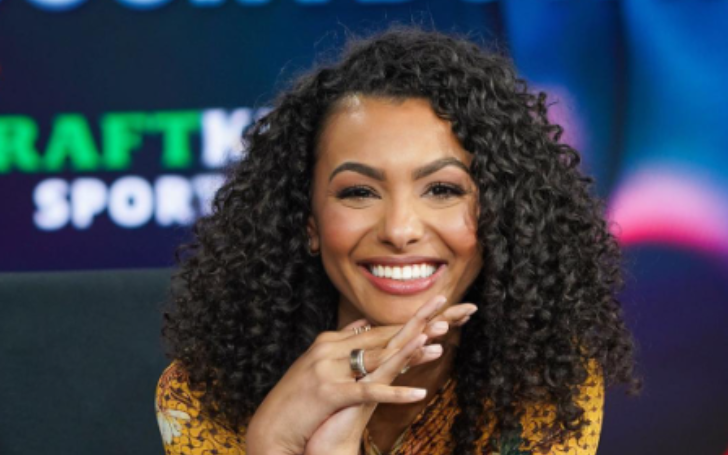 Malika Andrews, 28, is an accomplished sports journalist and reporter who has made significant strides in the field of sports journalism. The 5'7'' tall reporter gained widespread recognition for her coverage of the National Basketball Association (NBA) and has become one of the most respected figures in sports journalism.
In this article, learn in detail about Andrews' personal and professional life.
Malika Andrews Early Life
On January 27, 1995, Malika Andrews was born in Oakland, California. Her parents are Mike, a personal trainer, and Caren, an art teacher. Growing up, she was a big fan of the Golden State Warriors. In eighth grade, she attended Head-Royce School before transferring to a year-round therapeutic boarding school in Utah, where she graduated at the age of 17 in 2012.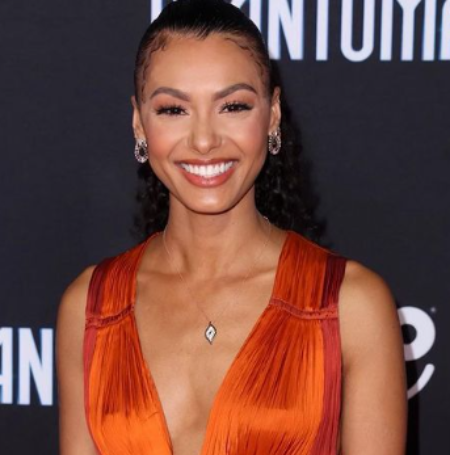 Before pursuing her communications degree at the University of Portland, Andrews worked at her maternal grandfather's civil rights law firm for a year. During her time at the university, she was involved with The Beacon, the school newspaper, serving as a sports writer, and sports editor, and eventually becoming the editor-in-chief.
One of Malika's notable stories was about a player who suffered a brain bleed after crashing into a wall, and as a result of her report, the school took measures to prevent further injuries by installing padding.
Andrews' younger sister, Kendra Andrews, also works in sports journalism. Kendra covered the Golden State Warriors for NBC Sports Bay Area and later joined ESPN in December 2021 to continue covering the team.
Who is Malika Andrews' Boyfriend?
There have been rumors circulating that Malika Andrews, a sports journalist, is dating NBA reporter Dave McMenamin. These rumors gained attention when an image of the two together at an event was tweeted by @LakeShowYo on May 22nd, causing a frenzy among fans questioning if it was true.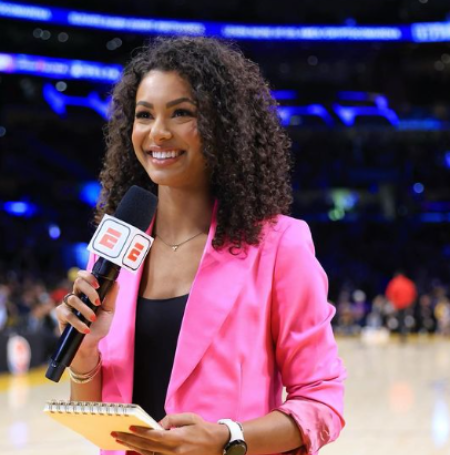 McMenamin is also an NBA reporter who has been in the industry since 2009. He works for ESPN and mainly covers the Los Angeles Lakers and Cleveland Cavaliers as a beat writer and TV reporter.
Neither Andrews nor Dave has confirmed or denied the rumors. Additionally, there have been speculations about them being engaged, although no official information has been shared. Malika usually keeps her personal life private and doesn't share many details publicly.
How Wealthy is Malika Andrews?
As of 2023, it is estimated that Malika Andrews has a net worth of approximately $800,000. Her main source of income comes from her work as a sports journalist and reporter.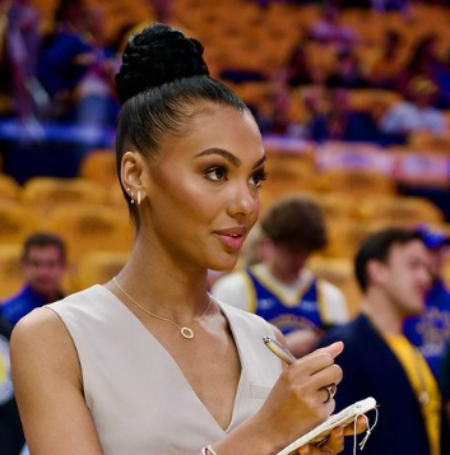 Andrews' net worth received a boost when she was recognized as one of the Forbes 30 Under 30 in the sports industry in 2021.
Malika Andrews' Journey in Sports Journalism
In 2017, Malika Andrews introduced herself to ESPN's Adrian Wojnarowski during an NBA Summer League game. Wojnarowski had read her work at The Beacon. She had previously interned at the Denver Post and worked as a James Reston Reporting Fellow in the sports department at The New York Times.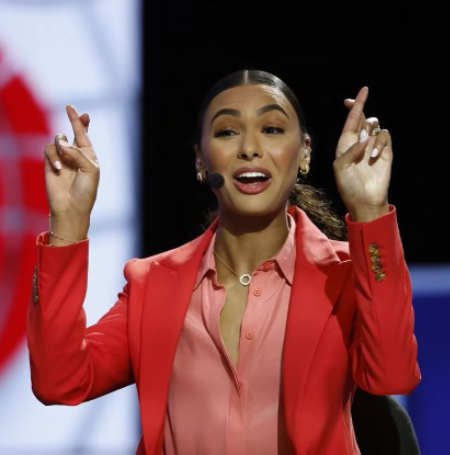 Andrews also spent a year as a reporter for the Chicago Tribune before joining ESPN.com. Initially, she covered the Chicago Bulls and Milwaukee Bucks, later relocating to New York to cover the New York Knicks and Brooklyn Nets.
In 2020, Malika was one of the first reporters allowed into the ESPN Wide World of Sports Complex for the NBA Bubble, where the completion of the 2019-20 NBA season took place. She played a leading role in the 2020 NBA draft telecast, conducting virtual interviews with the top draftees. Her on-court wardrobe, characterized by flowing floral feminine dresses, drew attention and praise.
In 2021, Andrews received a nomination for an Emmy in the Emerging On-Air Talent category. Her work as ESPN's only black female NBA reporter has been recognized by various organizations, including the Society of Professional Journalists, the National Association of Black Journalists, and the Columbia Scholastic Press Association.
Malika was also named one of the Forbes 30 Under 30 in the sports industry for 2021. She frequently appears on shows such as SportsCenter, Get Up, NBA Countdown, Around the Horn, and The Jump.
On July 6, 2021, it was announced that Andrews would serve as ABC's sideline reporter for the NBA Finals coverage, taking over from Rachel Nichols. Nichols was removed after leaked audio revealed her negative comments about the network's promotion of analyst Maria Taylor as the primary host of the Finals.
In March 2022, Andrews appeared in a short film titled Playoffs on NBA Lane, which promoted the 2022 NBA playoffs alongside retired sportscaster Marv Albert. She won the Sports Emmy for Outstanding Personality/Emerging On-Air Talent in May 2022. On June 23, 2022, Malika achieved a historic milestone by becoming the first woman to host the NBA Draft.
Stay updated in Glamour Path for more celebrity articles.
-->