In the Shadows of Stardom: Stacia Mac's Role in Shaping Polo G's Phenomenal Career!
Published Thu Aug 17 2023 By prazu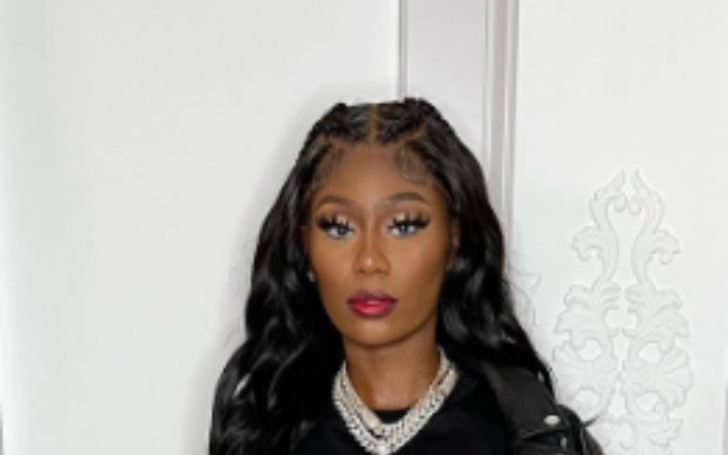 Stacia Mac, a renowned entrepreneur and influencer hailing from the United States, is most notably recognized as the mother of the American rapper Polo G. Polo G has gained significant acclaim for his albums "Die a Legend" and "The Goat."
In addition to her role as a parent, Mac also serves as her son's talent manager.
Stacia Mac Early Life
Born on June 21, 1980, in Chicago, Illinois, USA, Stacia Mac is 43 years old and holds American nationality. She identifies with the African-American ethnicity and her astrological sign is Cancer. While details about her parents, siblings, and childhood remain undisclosed.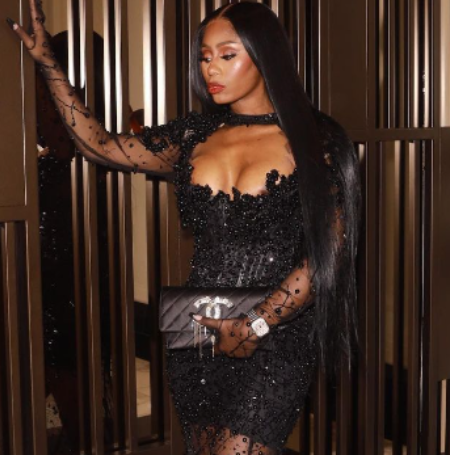 Regarding her educational journey, Mac attended a private high school in her local area for her early education. Subsequently, she pursued a bachelor's degree at a university.
What is Stacia Mac's Net Worth?
In 2023, Stacia Mac is estimated to have around $1.5 million from her work. Whereas, her son, Polo G, a rapper from America, has a total of $7 million. Polo G became famous for his albums like "Die a Legend" (2019), "The Goat" (2020), and "Hall of Fame" (2021).
Polo G is also known for his popular songs such as "Finer Things," "Pop Out" (with Lil Tjay), "Heartless" (with Mustard), "Go Stupid" (with Stunna 4 Vegas and NLE Choppa featuring Mike Will Made It), "Martin & Gina," and "Rapstar." He has even worked on songs with other artists like Lil Durk's "3 Headed Goat," King Von's "The Code," and KSI's "Patience."
Stacia Mac's Work Life
After finishing her studies, Stacia Mac became a property manager. She looked after a bunch of different properties, like homes and stores. Right now, she's in charge of managing her son Polo G's career.
Not just that, Mac took on the job of promoting and releasing his music too. Stacia started her own management company called Only Dreamers Achieve after taking care of her son's career. She's been really successful and learned a lot from this. This company handles lots of different talented people, from musicians to photographers and even famous makeup artists.
Stacia doesn't stop there. She's also into talking in front of crowds and making podcasts. Mac sets up workshops and special events to teach others about managing artists, which she's really good at. She also created and runs the "I Birth Legend Podcast." On this show, she talks to the moms of other hip-hop musicians, both famous ones and those who are just starting out.
But that's not all she does. Mac also does nice things for others. In 2022, she teamed up with three other women to collect $20,000. They used this money to help women who had small problems with the law to get out of jail.
Stacia Mac Son's Remarkable Music Career
Stacia Mac's son Polo G, a talented rapper, has had an impressive career in the music industry. He has gained a lot of recognition for his unique style and meaningful lyrics. Polo G started writing and recording his own songs at a young age, using music as a way to express himself.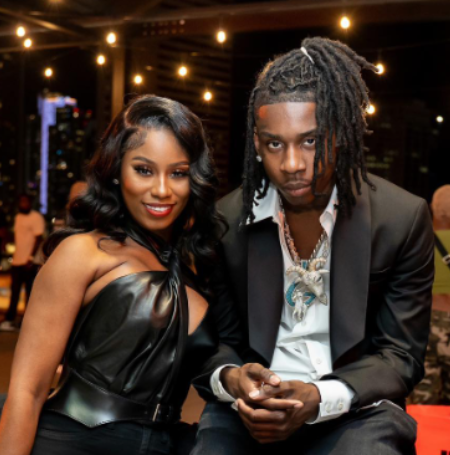 In 2019, Polo G released his debut studio album titled "Die a Legend." This album brought him a lot of attention and showcased his storytelling abilities. The album included tracks like "Pop Out" featuring Lil Tjay, which became a massive hit and helped him break into the mainstream.
Polo G's success didn't stop with his debut album. He followed up with "The Goat" in 2020 and "Hall of Fame" in 2021. These albums solidified his position as a prominent figure in the rap scene. His songs often touch on personal experiences, struggles, and the reality of life in his community.
One of the reasons for Polo G's popularity is his signature sound. He blends melodic rap with heartfelt lyrics, making his music relatable to many listeners. Polo G addresses themes like street life, family, success, and the challenges he's overcome.
Polo G has collaborated with various artists, including fellow rappers and musicians from different genres. He's been featured on tracks by Lil Durk, King Von, KSI, and others. His song "Rapstar" gained massive attention and earned him award nominations, such as the MTV Video Music Award and the Brit Award.
Beyond his music career, Polo G has ventured into entrepreneurship. He established his own record label called Only Dreamers Achieve, which focuses on discovering and promoting emerging talents.
Who is Stacia Mac's Husband?
Stacia Mac is married and has kept her husband private. She hasn't talked about him yet.
Mac is also a mother to a famous rapper son named Polo G and a daughter named Leia Monroe. Right now, she's not involved in any controversies or affairs.
Stay tuned in Glamour Path for more celebrity updates.
-->