How Rich is Howie Mandel in 2023? What is his Current Net Worth?
Published Wed May 31 2023 By emperor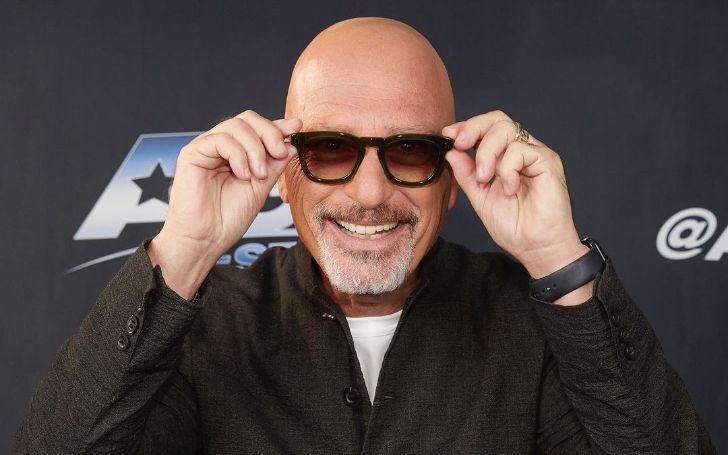 Howie Mandel, a Canadian-born actor, comedian, and TV host, has amassed a huge net worth which is in millions of dollars. To put it approximately, he has an estimated net worth of $60 million. He gained widespread recognition through his role in the 1980s TV drama "St. Elsewhere."
Moreover, recently, he has served as a judge on "America's Got Talent" and hosted both the American and Canadian versions of the game show "Deal or No Deal."
Know About Howie's Net Worth
As mentioned earlier, Howie Mandel has accumulated an impressive net worth throughout his successful career. As of now, his estimated net worth is approximately $60 million, similar to Jon Favreau.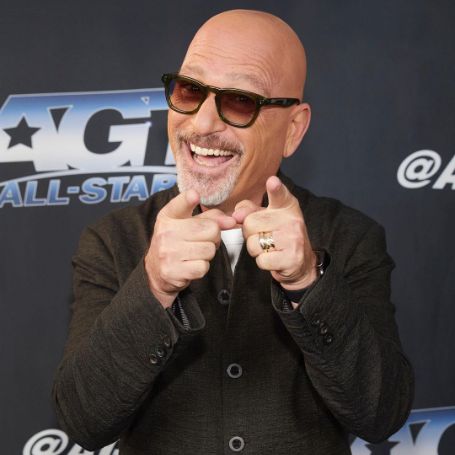 Howie gained this huge sum of money thanks to his successful career in the entertainment industry. With his diverse talents and numerous ventures, Howie Mandel has solidified his position as a wealthy and influential figure in the entertainment industry.
Salary Highlights:
For his role on "America's Got Talent," Mandel earns a salary of $70,000 per episode.
Real Estate Owned By Howie Mandel
In 2018, Mandel made a significant investment by purchasing a ranch-style home situated within the esteemed Hidden Hills community for $2.6 million. This property, along with its accompanying plans for a larger residence, proved to be a lucrative venture when he sold it in November 2020 for an impressive $9.5 million.
Mandel's real estate portfolio extends further, boasting ownership of a custom-built mansion in Hidden Hills and a splendid residence in Calabasas. Expanding his holdings, he wisely acquired three contemporary condos in Santa Monica between 2013 and 2016, with a collective worth of $4.8 million.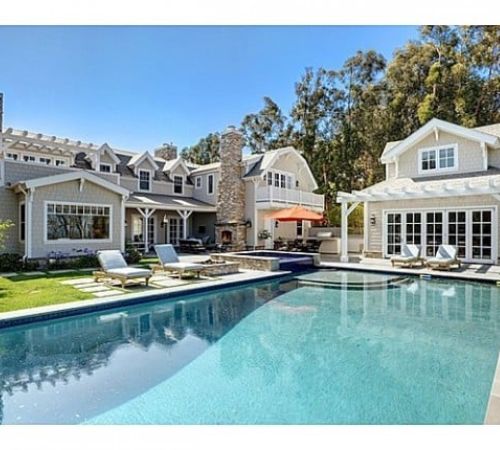 It is noteworthy that in 2013, he successfully sold his previous residence in Point Dume, Malibu for a substantial sum of $7 million. Clearly, Mandel has exhibited a shrewd understanding of the real estate market, making strategic acquisitions and sales to enhance his financial standing.
Early Life Details
Born on November 29, 1955, in Toronto, Canada, Howie grew up with a father who worked as a real estate agent and lighting manufacturer. Known for his comedic tendencies, he often played pranks on friends and family.
Mandel's high school experience took an unexpected turn when he was expelled for impersonating a school official to hire a construction company for an addition to the school. Following high school, he worked as a carpet salesman and began developing his stand-up routine at the renowned Toronto comedy club Yuk Yuk's.
Career Highlights
Howie has had a diverse and successful career spanning several decades. His rise to fame began in the late 1970s when he secured a regular performer position at the Comedy Store in Los Angeles after an impressive stand-up set at their amateur night.
Howie's appearances on the comedy game show "Make Me Laugh" and opening for David Letterman further cemented his reputation. His breakthrough came in 1982 when he joined the cast of the television drama "St. Elsewhere." Despite his acting commitments, he continued to perform stand-up comedy and ventured into films, notably voicing Gizmo in the "Gremlins" franchise.
Howie also created and produced the Emmy-nominated animated series "Bobby's World" in the 1990s. He gained further recognition as the host of "Deal or No Deal" and later joined "America's Got Talent" as a judge.
Bobby's World producer Howie has authored a bestselling memoir and hosted various game shows and awards ceremonies. His talent and contributions to the entertainment industry have earned him a well-deserved place among the great comedians of all time.
Love Story of Howie Mandel and Terry Mandel
Howie Mandel and Terry Mandel have a love story that spans over four decades. They first crossed paths as kids while waiting in line for french fries, and a young Terry even lent Howie a few bucks when he was short on cash.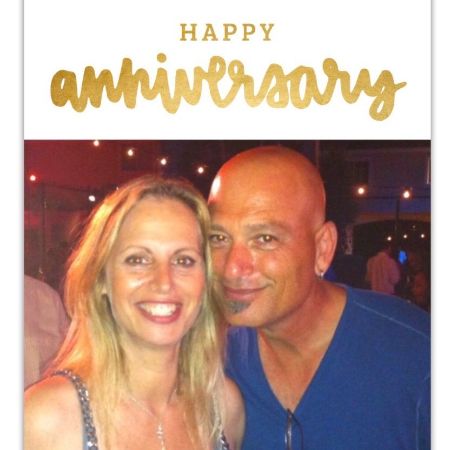 Despite Terry initially rejecting his advances, Howie persisted and finally won her over when they were both 19. Their first date was eventful, with their car teetering on its side on an icy patch.
Howie proposed to Terry in a deli, displaying his trademark humor by placing a loose diamond on the table and suggesting she make her own ring. Their love is built on a foundation of laughter and shared experiences.
Family Life and Children
Together, Howie and Terry have three children who have brought immense joy to their lives. They have a son named Alex, born in 1989, and two daughters, Jackie and Riley, born in 1984 and 1992 respectively.
The Mandel family cherishes their close bond and embraces the ups and downs of life together. In an exclusive interview, Jackie shared the special connection she has with her father, as both of them navigate anxiety and OCD.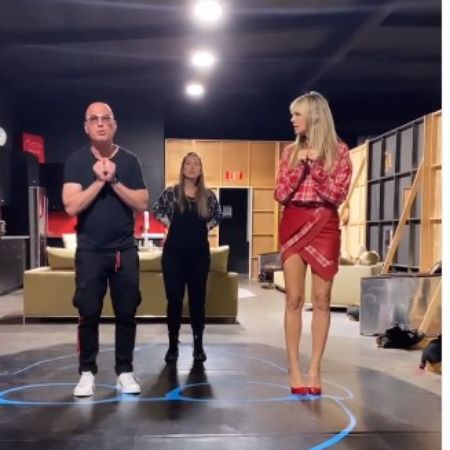 Howie's openness about therapy has made a significant impact on his family, fostering a supportive environment where they can reach out to one another in times of need. Jackie is now a parent herself, and Howie and Terry are proud grandparents to her children, Abbey and Axel, bringing even more love and joy into their family circle.
Ten Interesting Facts About Howie Mandel
Howie Mandel is a passionate advocate for raising awareness about A.D.H.D., a condition he personally revealed to be affected by during a talk show appearance.
Alongside his achievements in television show hosting and acting, Mandel's true passion lies in stand-up comedy, which he continues to pursue and love.
Mandel's devotion to his family is evident as he has maintained a strong and stable relationship with his wife, whom he first met at the age of 12, even amidst his Hollywood success.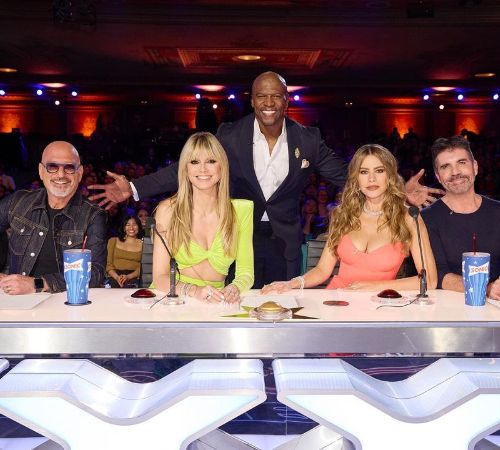 An unexpected fact about Mandel is that he was once expelled from school for impersonating a school official and hiring a construction company.
Mandel's struggle with mysophobia, a condition characterized by an intense fear of germs, has significantly influenced his preference for a clean and germ-free environment.
Remarkably, Mandel's love story began at a young age when he met his future wife at a local Y.M.C.A. at the tender age of 12.
Continuing the tradition of entertainment in the family, Mandel's son has gained fame as a YouTuber with his own channel, captivating audiences and becoming a sensation in his own right.
Mandel's success in the entertainment industry is evident in his earnings, as he commands an impressive $70,000 per episode for his role on the popular show "America's Got Talent."
His comedic talents have brought him significant financial success, making Mandel a millionaire through his various endeavors and achievements.
Mandel's ability to balance his comedic career, family life, and impactful advocacy work showcases his multifaceted talents and unwavering commitment to the things he holds dear.
Follow Glamour Path to find out more interesting articles on celebrity biographies, relationships, and riches.
-->