How Much Money Does Dave Portnoy Make? A Complete Breakdown
Published Fri Jun 16 2023 By prazu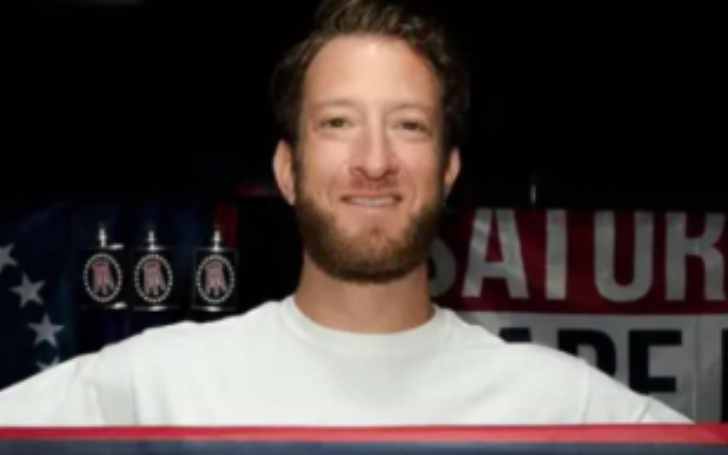 David Portnoy is an American entrepreneur and creator of the blog Barstool Sports, which focused on sports and popular culture. Barstool Sports was later bought by Penn Entertainment.
In this article, learn in detail about Portnoy's personal and professional life.
David Portnoy Early Life
On March 22, 1977, David Portnoy was born in Swampscott, Massachusetts. The 6'2'' tall entrepreneur is Jewish and had a Bar Mitzvah ceremony. Portnoy went to Swampscott High School, where one of his classmates was Todd McShay from ESPN, who happened to share the same birthday as Portnoy.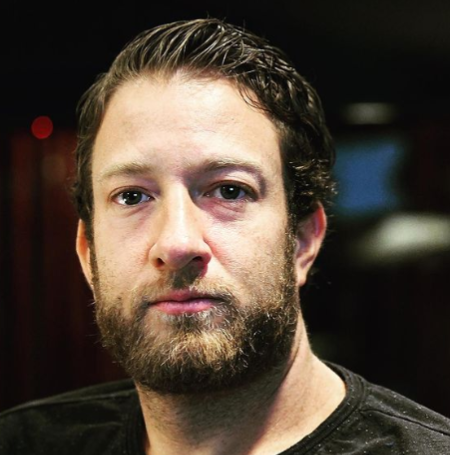 In 1995, Portnoy enrolled at the University of Michigan and earned a degree in education. During his time at Michigan, he started a website called thegamblingman.com, where he shared his sports betting predictions.
How Rich is David Portnoy?
Dave Portnoy is an American businessperson and sports influencer who has amassed a fortune of $100 million. He has accumulated his net worth through various ventures and his successful career in the media industry.
Portnoy established Barstool Sports, originally as a printed publication, back in 2003. In 2004, Portnoy faced financial difficulties and filed for bankruptcy protection due to significant gambling losses.
Dave owed $59,000 to credit card companies and $18,000 to his father. In January 2020, the U.S. Securities and Exchange Commission filed a tax lien against Portnoy amounting to $11,795.
Over the years, Dave Portnoy has been associated with various real estate purchases, including a $2.2 million home in Nantucket, a $14 million waterfront property in Miami, a $9.75 million house in the Hamptons, and a $1.4 million property in Saratoga Springs.
David Portnoy Career
After completing his studies at the University of Michigan in 1999, David Portnoy relocated to Boston and began working at an IT market research firm called Yankee Group. However, after four years, in 2003, he decided to leave the company and establish Barstool Sports.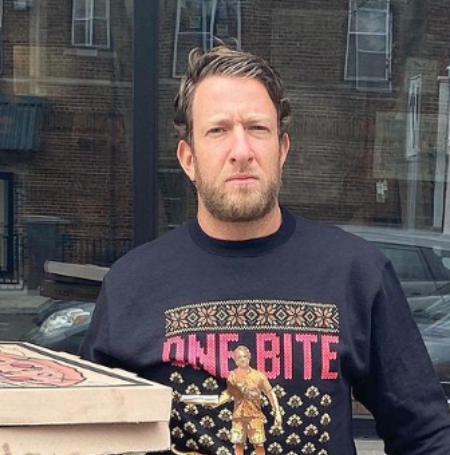 In its early days, Barstool Sports started as a four-page sports newspaper that Portnoy personally distributed on subway platforms and street corners in Boston. Over time, the blog gained popularity and expanded its reach.
In 2016, Portnoy revealed that a significant portion of Barstool Sports had been acquired by The Chemin Group, leading to the headquarters being relocated to New York City. Despite the ownership change, Portnoy remained in charge of the site and maintained creative control over its content.
In 2020, Barstool Sports founders sold a 36% stake in the company to Penn National Gaming for $163 million. This deal involved a combination of cash ($135 million) and Penn non-voting convertible preferred stock ($28 million). Following the sale, The Chernin Group retained a 36% ownership share, while David continued to oversee the website and retain creative control.

David has made headlines for NFL-related incidents. In 2015, he was arrested during a protest against Deflategate at NFL headquarters, where he and three Barstool employees handcuffed themselves to the floor. He was also detained at Mercedes-Benz Stadium during Super Bowl LIII in 2019 after using fake passes to attend a press conference, which resulted in him being prevented from entering the game.
In 2013, Portnoy embarked on an unsuccessful campaign to become the Mayor of Boston following the retirement of Thomas Menino. Although he managed to raise $16,000 in campaign contributions, he fell short of gathering enough signatures to qualify for the election.
Portnoy demonstrated his philanthropic side in 2020 by donating $500,000 to The Barstool Fund, an initiative supporting small businesses affected by the COVID-19 pandemic. The campaign gained significant traction and raised over $39 million for 348 companies.
David Portnoy's Personal Life
David Portnoy's relationship status has garnered attention in the public eye. He was previously married to his wife Renee Satherthwaite, with their marriage lasting from 2009 to 2017.
After their separation, Portnoy has been romantically linked with his girlfriend Silvana Mojica. While specific details about their relationship are not widely known or publicly disclosed, it is understood that Portnoy and Mojica are currently in a relationship.
David Portnoy Controversies
David Portnoy, the creator of Barstool Sports, has faced various controversies recently. One ongoing controversy revolves around allegations of sexual misconduct and rough sexual encounters made by multiple women against him.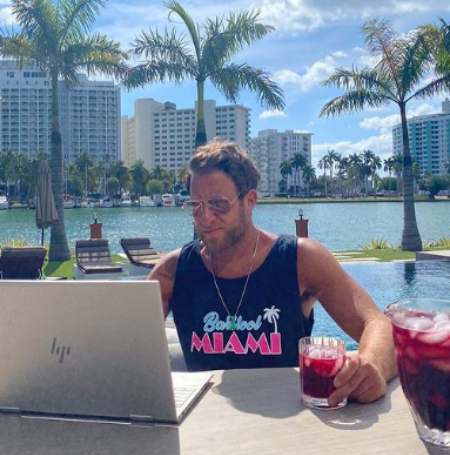 In November 2021, Business Insider published a report that detailed allegations of sexual misconduct and aggressive sexual encounters by several women involving Portnoy. The report included claims of unauthorized filming of sexual activities and engaging in degrading sexual encounters.
David responded to the report by denying the allegations and expressing his intention to sue Business Insider and the reporter responsible for the article. He also wrote a lengthy blog post vehemently denying the accusations and accusing Business Insider of attempting to damage his reputation.
In June 2023, Business Insider published a follow-up report containing new allegations from three additional women. One of the women referred to as Kayla, accused Portnoy of slapping her and choking her during sexual encounters without her consent. She also claimed that he recorded their intimate moments without her permission.
Portnoy continues to deny all the allegations and maintains his innocence. He has criticized Business Insider, accusing them of unethical practices, and has even threatened legal action against the publication.
Stay tuned in Glamour Path for more celebrity articles.
-->