How Jeff Kinney Built His Empire? A Journey to Wealth and Prosperity!
Published Sun Sep 24 2023 By prazu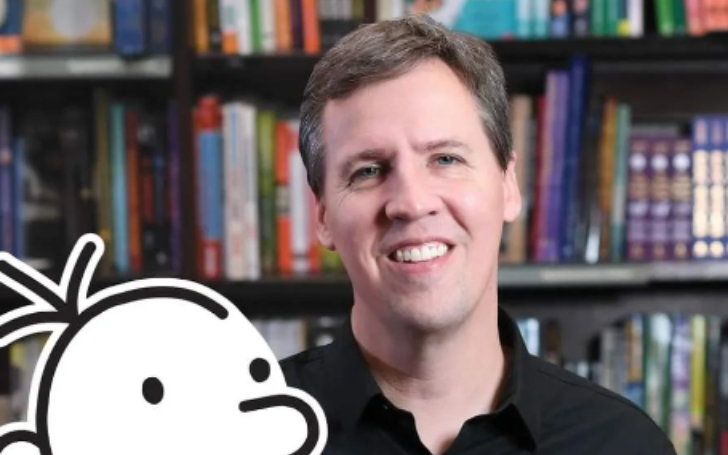 Jeff Kinney is an American author and cartoonist, famous for making the Diary of a Wimpy Kid books for kids. He also made a fun website for kids called Poptropica.
How Rich is Jeff Kinney?
Jeff Kinney's net worth is around $80 million. People know him best for making the "Diary of a Wimpy Kid" books. There are many books in this series, and they even turned some into movies.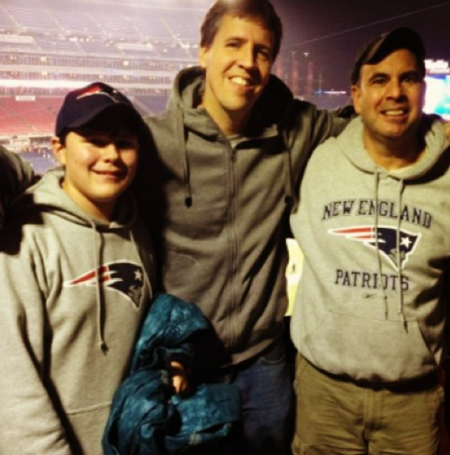 Kinney sold more than 150 million books all over the world, and he keeps selling millions more every year. One of the movies made from his book earned more than $75 million in the United States.
Besides this, Jeff helped make a game for kids to play online called "Poptropica." Kinney is one of the richest authors globally, and he usually earns about $20 million every year from things like book deals and money from his books.
Jeff Kinney Simple Lifestyle
Jeff Kinney lives in a small town with his wife and two sons. He did something really special in his town – he bought an old building and turned it into a bookshop called "An Unlikely Story."
Kinney put a lot of his own money into it. When you visit the bookstore, you might even get a chance to see Jeff because he works on the third floor. He likes to keep things simple. Kinney lives in a regular house where he has to go outside if his wife is using the blender in the kitchen. He cares a lot about his bookstore and wants his employees to do well.
Jeff Kinney Career Highlights
Diary of a Wimpy Kid
Jeff Kinney got the idea for a character named Greg Heffley, who's a not-so-strong kid in middle school, back in 1998. Greg likes to draw pictures and write stories about his life, and this character became the star of Kinney's kids' book series called "Diary of a Wimpy Kid."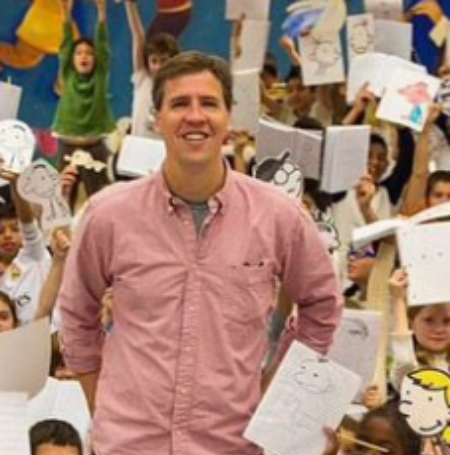 First, in 2004, Kinney put these stories on a website called Funbrain as comic strips, and they became very popular. Many people who read them online wanted to have physical books, so Jeff signed a deal with a company called Abrams Books in 2006.
Jeff released the first "Diary of a Wimpy Kid" book in 2007, and it became an instant hit. After that, Kinney wrote many more books in this series, like "Rodrick Rules," "Dog Days," "The Long Haul," "The Getaway," "The Deep End," and "Diper Överlöde."
Because "Diary of a Wimpy Kid" became so famous, they made movies based on it. Some were real people acting, like Zachary Gordon playing Greg Heffley in the first three movies between 2010 and 2012. Others were animated movies by Disney, with stories written by Kinney. In 2017, they even changed the actors for the characters in "The Long Haul" movie.
Spinoffs and Extra Books
In 2019, Jeff Kinney made another set of books related to "Diary of a Wimpy Kid" called "Diary of an Awesome Friendly Kid: Rowley Jefferson's Journal." These books are written from the viewpoint of Greg Heffley's best friend, Rowley Jefferson, who writes about Greg's life.
They've also made more books in this related series, like "Rowley Jefferson's Awesome Friendly Adventure" and "Rowley Jefferson's Awesome Friendly Spooky Stories." In the "Diary of a Wimpy Kid" world, Kinney also created some extra books, like "The Wimpy Kid Movie Diary" and "The Wimpy Kid Do-It-Yourself-Book."
Some of these were made to go along with the movies based on the series.
Other Things Jeff Kinney Has Worked On
Jeff Kinney has been part of several projects beyond the "Diary of a Wimpy Kid" books. One of the most important ones is a game for kids to play online called "Poptropica." He helped make this game in 2007 with Pearson Education's Family Education Network.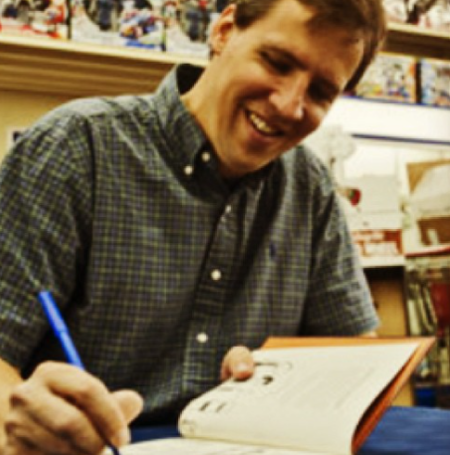 In "Poptropica," players solve problems and go on adventures on different islands. By 2012, more than 75 million people had signed up to play this game. In 2015, Kinney and Pearson's Family Education Network sold "Poptropica" to a group that invests in educational technology called Sandbox Partners.
Besides this, Jeff did other things too. In 2015, he opened a local bookstore and café in Plainville, Massachusetts, called "An Unlikely Story." He also hosted 10 episodes of a quiz show called "High School Quiz Show" on WGBH in Boston.
Kinney took over when the regular host, Billy Costa, was away on a special job, hosting the first rounds, quarterfinals, and semifinals, and Costa came back to host the finals.
Stay tuned in Glamour Path for more celebrity articles.
-->